Oh, hello Benedict Cumberbatch, man of our dreams!
The "Sherlock" star covers the March 2014 issue of T magazine and the cover photo makes the Brit look like he could be your BF thanks to his lingering stare.
Looking suave as usual, the "12 Years A Slave" actor wears a white collared shirt under a black sweater and his hair slicked back into natural looking waves.
Despite our knowledge that he is one of the best looking actors on the small screen, the 37-year-old has a funny sense of humour when it comes to his looks, telling the mag that he looks "like Sid from Ice Age."
Um, Benny? We humbly disagree.
Not only does our future husband know how to photobomb like a pro (see: the 2014 Oscars) but he also knows how to party like a rock star (all while wearing classy tuxes, natch).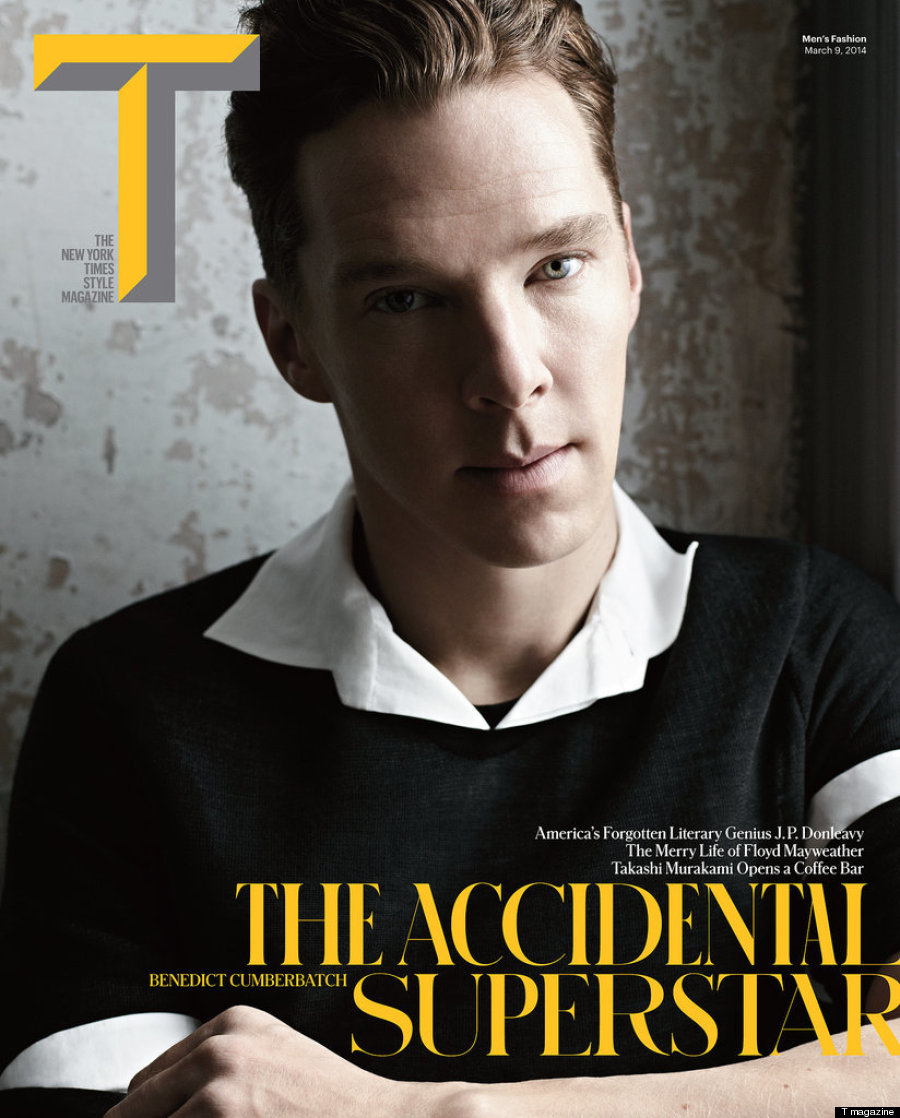 Also on HuffPost
The Many Faces Of Benedict Cumberbatch