She's no Paulina Gretzky but Sophia Bush's Maxim cover is just as hot!
The former "One Tree Hill" star poses for the men's magazine's April 2014 cover wearing a black lace-up mesh corset that is a far cry from the girl-next-door look she normally sports.
With a come hither look and her dirty blond hair a chic mess, the 31-year-old looks glamorous and she knows it.
But the "Chicago PD" star is more than just her looks; in the mag, she talks about her work ethic. "It's not often that someone gets a job at 20 and then does it for a decade," she says. "Those are the years you're supposed to be growing and exploring new things ... But ["Chicago PD"]? It feels like the job I was supposed to be doing."
The NBC drama films in Chicago, a city that is just up Sophia's alley. "The restaurant scene is fantastic, and there a lot of great little bars," she says, noting that she also hangs out with her co-workers. "Our adventures are mostly about finding rare whiskeys and then dancing our faces off."
Dancing in see-through corsets, perhaps? Sophia could totally pull it off.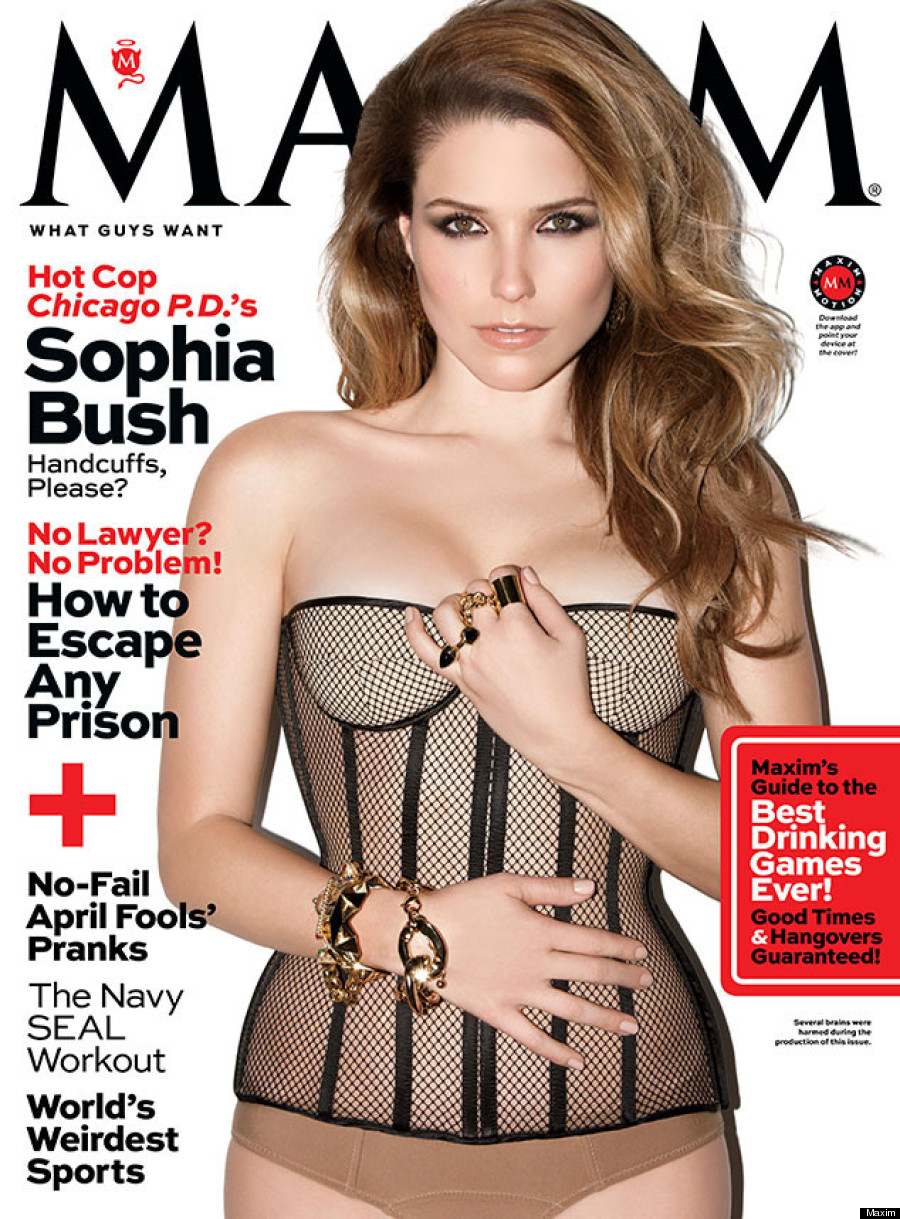 Also on HuffPost