Food Network Canada's latest advertising campaign for their fourth season of 'Top Chef Canada,' has left a lot of social media users accusing the network of sexism.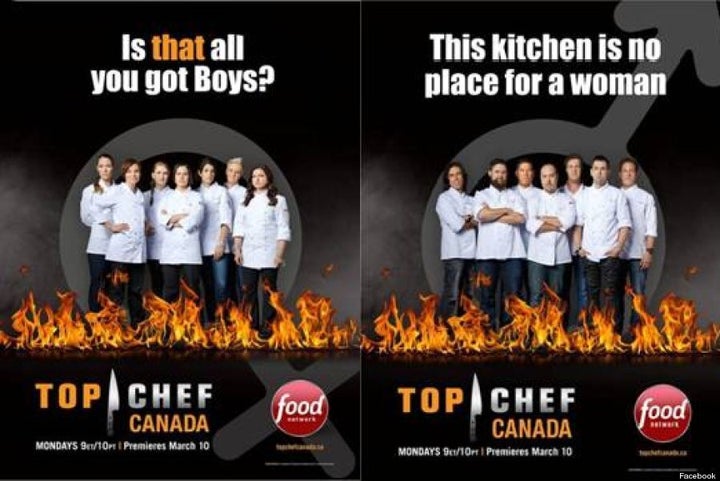 Now while the theme of gender wars on reality television (think 'Survivor' or other chef shows like 'MasterChef') is nothing new, we're not quite sure where the show's marketing team was trying to go with this. They may have been trying for tongue-and-cheek, but for the most part, it's widely known there is a huge imbalance between the number of male and female chefs in professional kitchen. On top of that, suggesting a place for a woman is in the kitchen is one of oldest sexist jokes around — and was never really funny in the first place.
"The fourth season of Top Chef Canada showcases the Nation's best chefs and, for the first time ever, an even number of men and women face off in a culinary battle of the sexes that challenges them mentally, physically, and emotionally."
What do you think? Is this ad sexist? Let us know in the comments below.