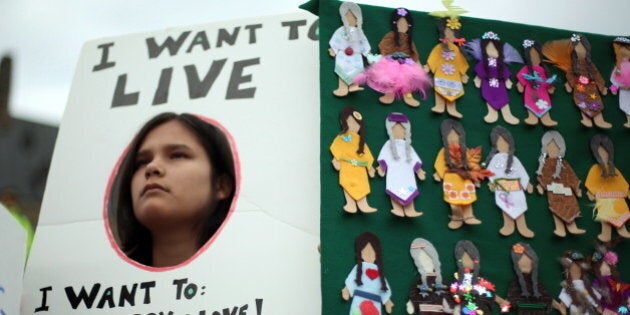 A recently released data base shows that the already high numbers of missing and murdered aboriginal women in the north are higher than previously reported.
"Horrifying" is how some describe the heartbreaking number of indigenous women who have vanished or have died at the helm of foul play.
Kathy Meyer's daughter Angela went missing in 2010. The search continues to this day and Meyer says it is hard.
"But we know we have to carry on … if you see anything happening to anyone, not just a woman or a girl, but anyone who needs help …especially [if] they are getting taken away or lost .. just talk to them..," Meyer said from her home in Yellowknife.
The last time Kathy saw her daughter Angela was before she stepped outside of her home in Yellowknife to have a cigarette.
Recent research points to higher numbers than previously reported
Independent researcher Maryanne Pearce found almost 90% of the cases of missing or murdered women in Nunavut are aboriginal. Her research points out five more cases then were previously reported for Nunavut.
Meyer is originally from Taloyoak, Nunavut. She was surprised to learn that the number of women reported as missing or murdered in her home territory is 35 — 31 of them aboriginal.
"I like to think that powers that be have some plan to keep the numbers down or find our loved ones and to bring them home," Meyer said.
In the N.W.T. Pearce reported 17 cases — five more than previously listed. 82% are aboriginal women.
She said four of the new cases she found are missing persons (including one person the police suspect to be a victim of foul play), and 13 are murders, including 2 unsolved murders.
In Pearce's research, updated as of this week, she found 871 aboriginal women and girls, missing or murdered, in total, in Canada.
Original statistics reported that the number of missing and murdered Indigenous women in Canada was roughly 600. In total she found 3, 842 cases. Approximately 23% of cases are aboriginal women.
"I found myself just horrified and wondering what has been done, what could be done, so I decided to look into it a little deeper and did my doctorate in law on vulnerable missing and murdered women in Canada," Pearce said from her home in Ottawa."
She spent seven years digging into public sites. She looked through RCMP and government websites, court documents and cross referenced the names and information of women she found.
In total she found 3330 names -- with 824 of them aboriginal. But in continuing her research from September to this month, she found 47 more Aboriginal women, either missing or murdered in Canada.
Not just about the numbers
For Pearce and those who have lost a loved one, it's less about the numbers, and more about the lives interrupted -- the daughters, aunties, mothers and grandmothers.
"I've met people that have had missing loved ones for 20 years, 25 years, and I just can't believe how they can go on that long … maybe if they just looked at each individual..like Angela," said Meyer, reflecting on possible solutions at bay.
Meyer says more reports and even an inquiry may not the answer, but putting more emphasis on the importance of women's lives could be.
She also said racism is a factor in what's been happening to women in this country.
"Its very hard to deal with it, and I choose as a mother, as a person,not to dwell on racism, it seems to bring out the worst in anger, " Meyer said.
For Pearce, the new information is also troubling.
"I am not sure how families survive quite honestly. Thinking about these cases its just heartbreaking, the victims and the families are in my head and my heart all the time," Peace said.
"When I am entering names, and the name is unusual … like Hope or Sunshine, you start to think of the mother naming this child, it can be very difficult work sometimes."
Regardless of the pain, Pearce hopes others can build on the work she has done.
"Whether it's been the large groups like Native Women's Association of Canada or Amnesty International, or the small grass-roots like Walk for justice , February 14 marches, that kind of work has created an atmosphere where everywhere in Canada if you say missing and murdered women, people know what you are talking about."
Pearce finished her thesis research last September, and she continues to update her database, adding new cases, removing cases, updating cases and fixing any errors.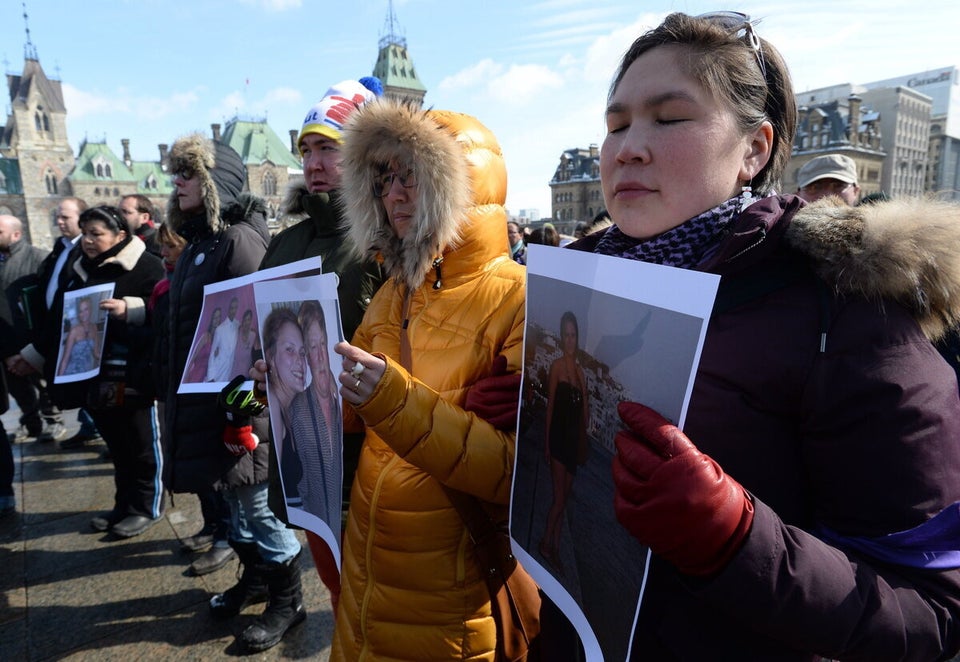 Vigil On Parliament Hill For Loretta Saunders