Rihanna is known for being a style tastemaker (she even gave a Vogue editor a makeover) but when she was photographed wearing a huge lock around her neck, we were a bit skeptical.
The glamorous singer stepped out on Monday in London (reportedly to party with Canadian singer Drake) wearing a backless white sweater and accessorized with the oversized Chanel necklace which, on first look, seemed gaudy but when we inspected it we realized that it is actually super chic.
Other than the fact that RiRi just one-upped all the blinged-out rap stars out there, the 26-year-old brought back memories of when we used to wear locks around our necks and wrists and made our boyfriends wear keys to show that we would be together forever.
With that in mind, does this mean that Drake has the key to Rih's lock? The Barbadian beauty has been following the Toronto-native all across Europe while he's on tour, making us think the twosome just might be the newest "it" couple.
Note to Rih and Drake: please post Instagram pics of the two of you together!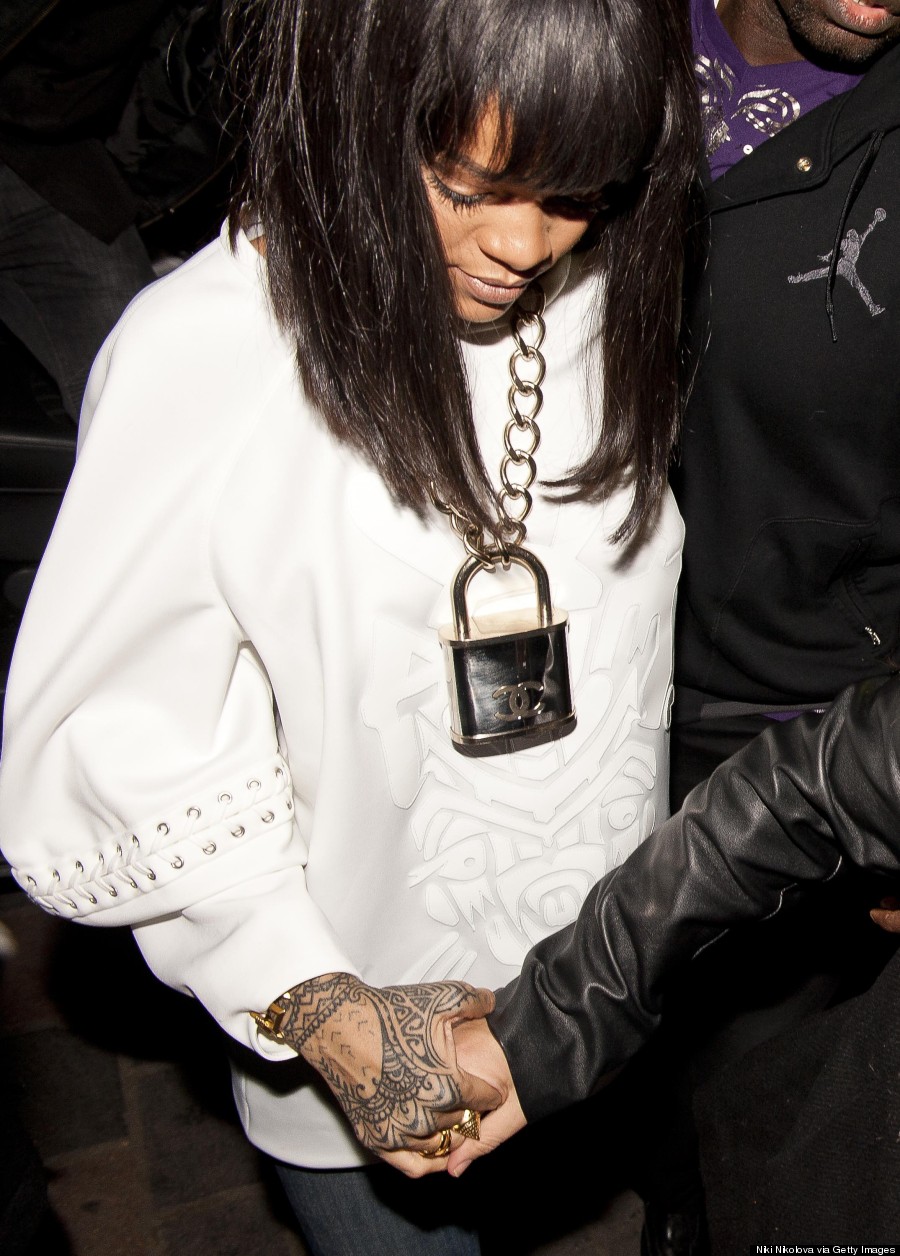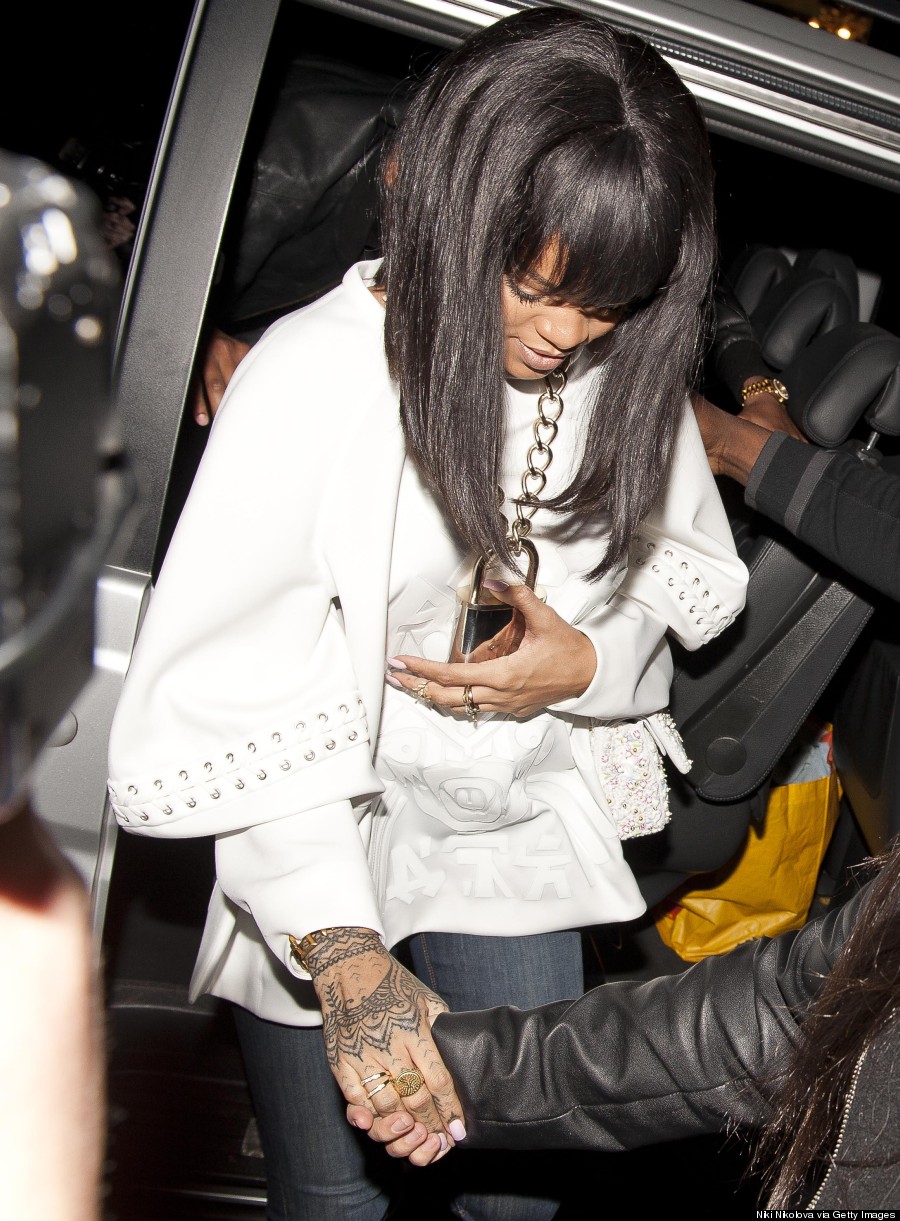 Also on HuffPost