VeryFirstTo.com
(Relaxnews) - A luxury travel company has launched an outrageous, year-long travel package worth $1 million that will offer the successful candidate the opportunity to stay in some of the most luxurious and exclusive properties around the world -- for free.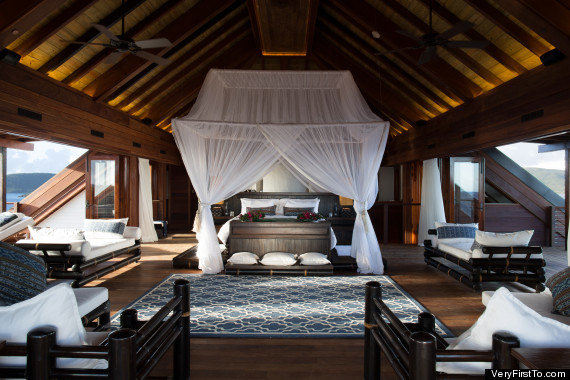 The master bedroom of the Great House on Sir Richard Branson's Necker Island in the British Virgin Islands.
Unlike VeryFirstTo.com's other offers which cater to a fraction of the population with the means to pony up $99,300 for a Valentine's Day dinner and $38,500 for a Christmas pudding, this latest package is an extravagant, all-expenses-paid trip that includes stays in some of the newest and most exclusive hotels in Buenos Aires, Venice, Las Vegas and the Maldives.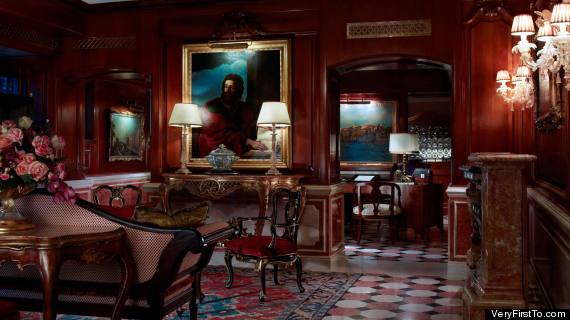 The reception and lobby of the Gritti Palace in Venice.
The only catch? It won't all be frolicking on tropical beaches and champagne-soaked fine dining meals. Not all the time anyway. Because the winning candidate will serve as a researcher for VeryFirstTo's partner Luxury Travel Intelligence (LTI), providing reviews and updates on the latest innovations and services at the properties.
The researcher will also test different modes of luxury travel, including yachts, jets, and Japan's Kyushu Seven Stars luxury train.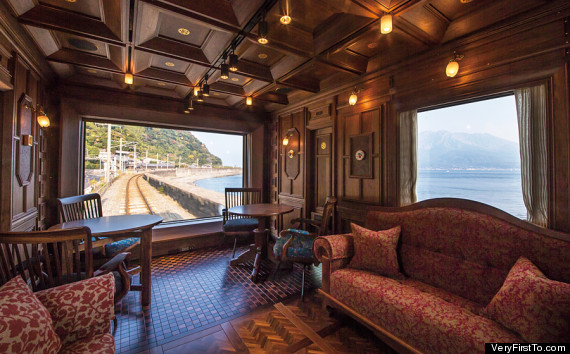 The lounge car of the Seven Stars luxury train, Kyushu, Japan.
Though the trip is open to all adults around the world, organizers say the successful applicant needs to be "a very special individual indeed."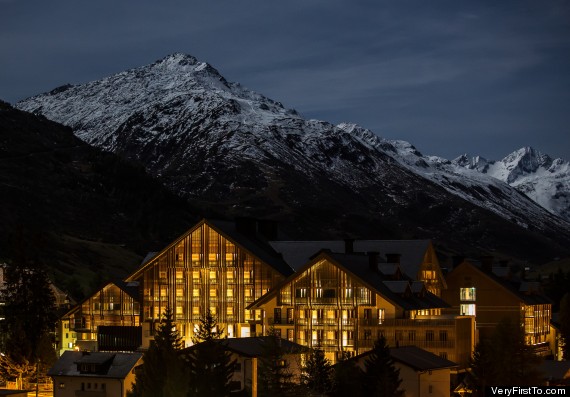 The Chedi in Andermatt in Switzerland.
That means being" discreet, discerning, eloquent, sociable," and having "considerable travel passion, knowledge and experience, and a fine appreciation of food, culture and entertainment."
"Due to the continuing explosive growth of the luxury travel sector, LTI requires the highest caliber research to ensure that recently opened facilities are delivering to the highest standards," said Luxury Travel Intelligence founder Michael Crompton.
"We have a duty to our members to check the reality behind the hype. This unique role will ensure that we provide our members with a seasoned travellers' input."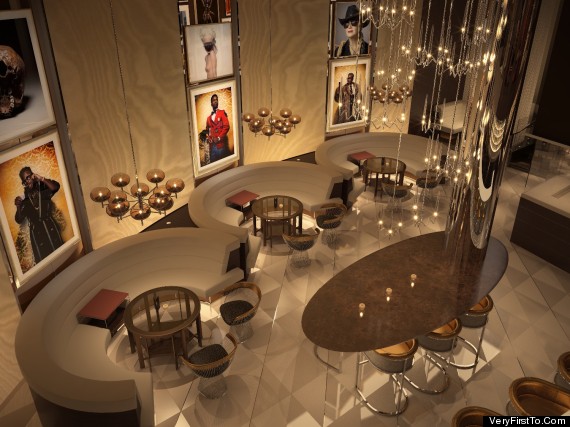 Las Vegas champagne lounge, Fizz.
Applications are open until the end of April, and the trip starts this summer.
Here are some of the places the researcher may visit over the year:
Venice: Aman, Gritti Palace, Necker Island
Buenos Aires: Four Seasons
Miami: Metropolitan by Como, Fisher Island Club, Roberto Cavalli Restaurant
Las Vegas: Hakkasan, Fizz
Maldives: Velaa Private Island
Ski resorts include the W Hotel in Verbier, L'Apogée in Courchevel, and The Chedi in Andermatt
For more info visit http://bit.ly/1kOaEpS.
Also on HuffPost
Hotels To Stay In On 'The World's Most Expensive Trip'