Volunteers with the Royal Canadian Marine Search and Rescue in West Vancouver are used to seeing porpoises and the odd whale or two when they're out training in the water.
But they were amazed Thursday night when about 150 to 200 dolphins surrounded their boat in southern Howe Sound, between Bowen Island and the West Vancouver shoreline.
"They were just swimming around jumping and playing in our wake and waves," deputy station leader Ian Grantham wrote in an email to The Huffington Post B.C.
Check out the amazing dolphin action in the video above.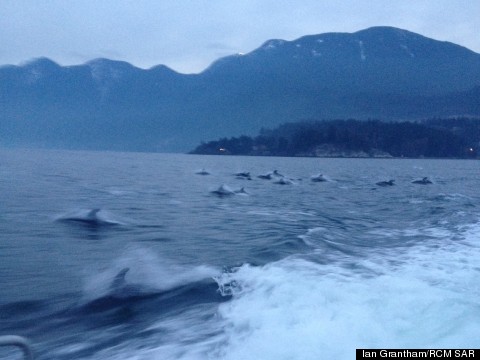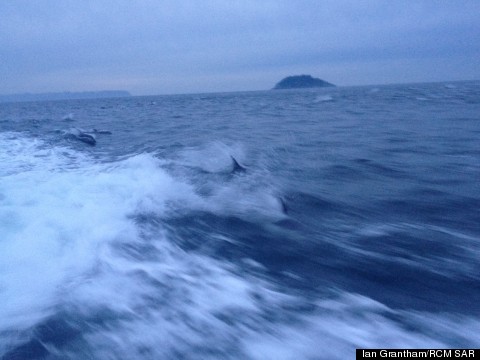 Also on HuffPost
Photo gallery
Amazing Sea Creatures
See Gallery