A Prince Edward Island bodybuilding organization is set to honour a competitor who entered his first tournament at the age of — gulp — 74.
Ernie Heckbert, now 83, will receive the Prince Edward Island Fitness and Physique Association Lifetime Achievement Award at the organization's bodybuilding championship on March 22, The Western Star reported.
Ernie Heckbert competing in the 2009 Atlantic Classic Bodybuilding Championship: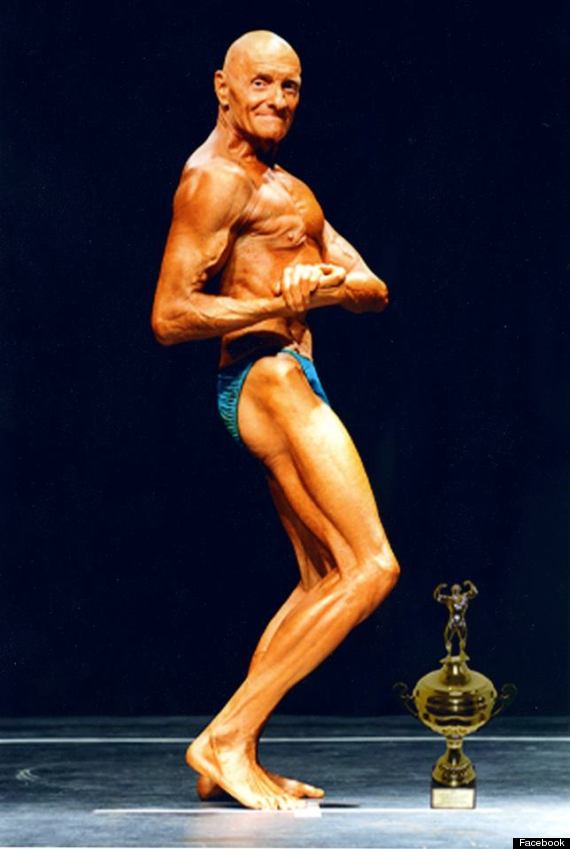 Heckbert, a lifelong resident of Summerside, P.E.I., acquired his first barbell in 1946, at the age of 16, CBC News reported.
"It was right after the war, so you couldn't get metal, I had to make my benches out of two by fours and planks and that kind of thing," he told the network.
Heckbert started competing at 22, but did not enter a regional competition until 2005 when he placed fifth in the over-40 category at the Atlantic Classic Bodybuilding Championships.
He returned to the competition in 2009 and received the Inspirational Award as the oldest man to ever take part in the championship, Charlottetown's The Guardian newspaper reported.
Though he no longer competes, Heckbert still works out three times a week and avoids excess fat and sugar in his diet.
"The important thing is to do it, keep active, keep going," he told CBC News.
Like this article? Follow our Facebook page Or follow us on TwitterFollow @HuffpostCaLiv
Also on HuffPost
Surprising Celebrity Vegetarians