Whether it was because of the vomit or an early morning, Lady Gaga spent part of her day without makeup this week and the results are, naturally, unusual.
The singer, who was puked on at SXSW this week, posted a makeup-free selfie on Twitter which revealed dark circles under her eyes and her pale complexion.
Gaga captioned the pic, "good morning monsters!" and also showed off her messy platinum dreadlocks.
The unflattering pic was obviously one of Gaga's favourites because she made it her Twitter profile photo!
Not that her fans care. In fact, the 27-year-old "Born This Way" singer told the SXSW crowd this week that they're the best because they don't care what she looks like.
"I love my fans because they always let me be myself and they don't care what anybody says," she said.
You go, girl!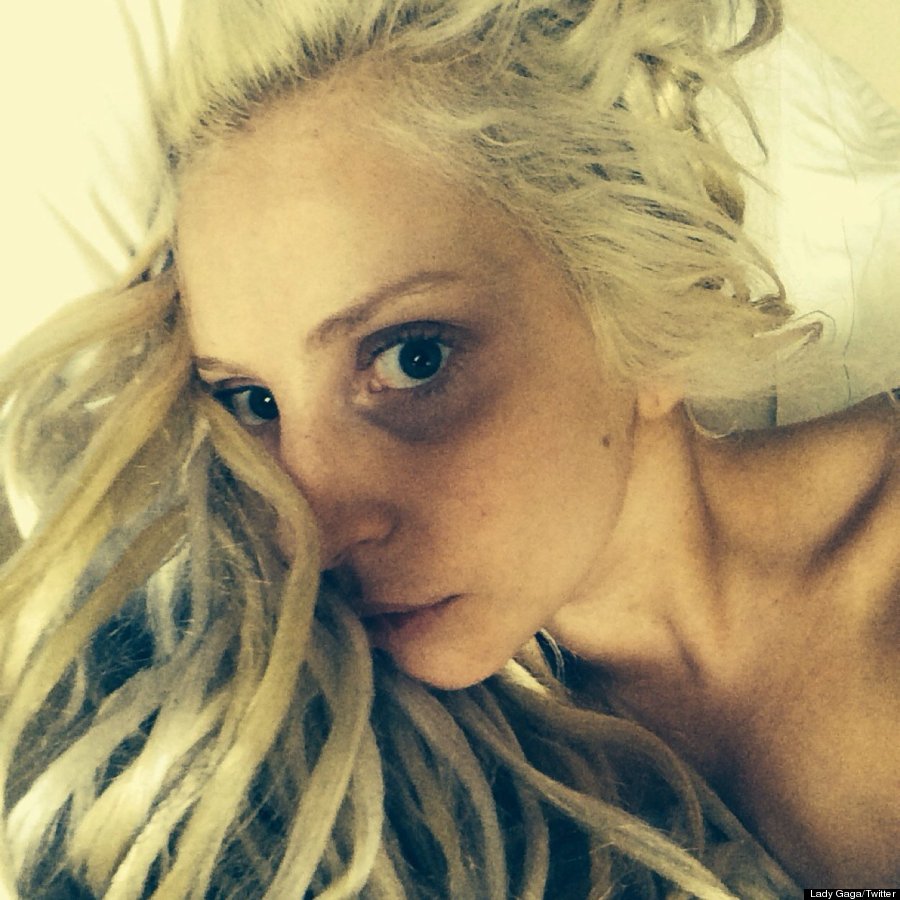 Also on HuffPost