Some people in Vancouver are advertising a tempting way to cut down high housing costs: small rooms for rent. Like really small. Like 100 square-feet small.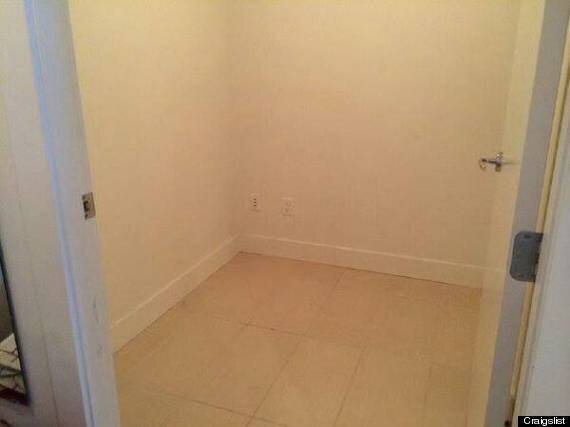 We can just imagine the conversation when setting up the photo to list this unfurnished $600 den: "Make sure to get the best angle. Do we need to stage this? Nah, it speaks for itself."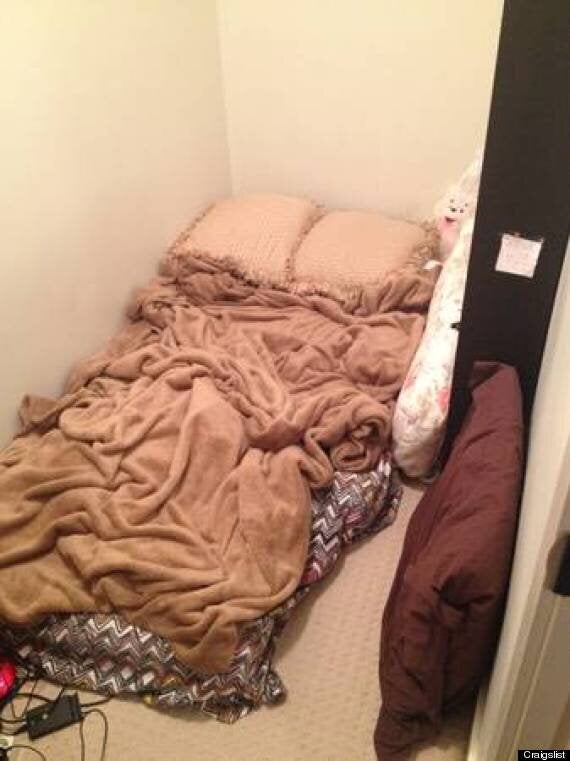 For $430/month, this "den" can be your private sleep space, with a stunning view of the electrical panels. There is a $215 damage deposit. You know, in case you bang your head and mark up the drywall.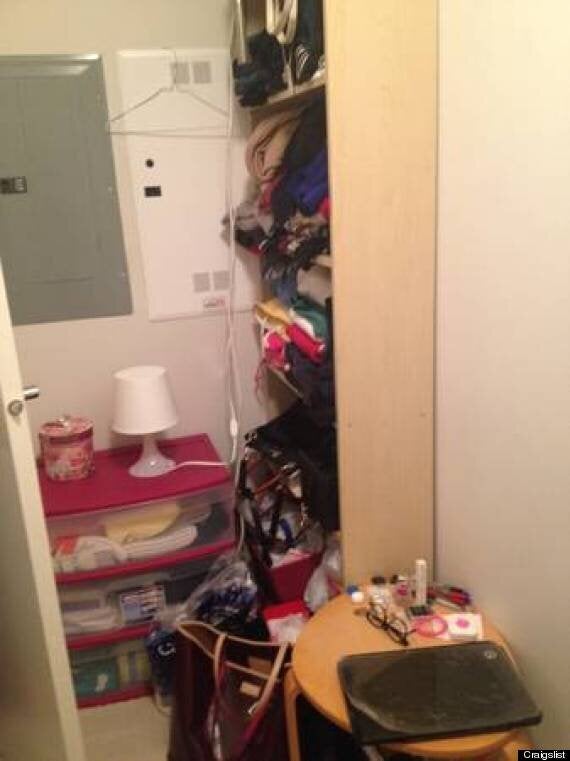 While no windows are available, the listing does say that "dish soap, salt, pepper, canola oil, olive oil, sriracha sauce" are included with rent. So you have that.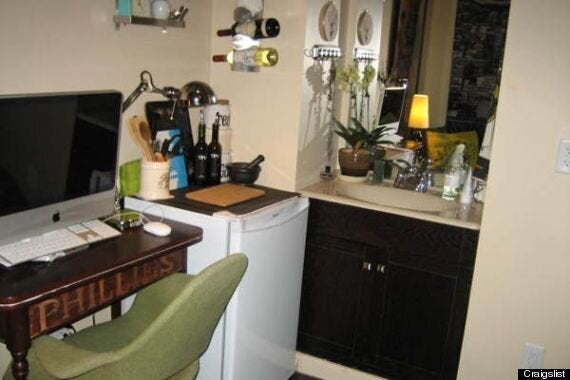 This 100 sq.-ft. rental is listed at $570/month in a four-storey downtown walk-up. While it only comes with a sink and fridge, it looks like there's plenty of space for a giant Mac and a cozy chair.
Shared bathroom and coin laundry facilities are down the hall.
To be fair, most of the pricey closets we found have convenient downtown locations, and some even include fancy amenities like a gym or swimming pool in the condo building. But could you sleep regularly in such a small space?
Check out more tiny rooms for rent in Vancouver: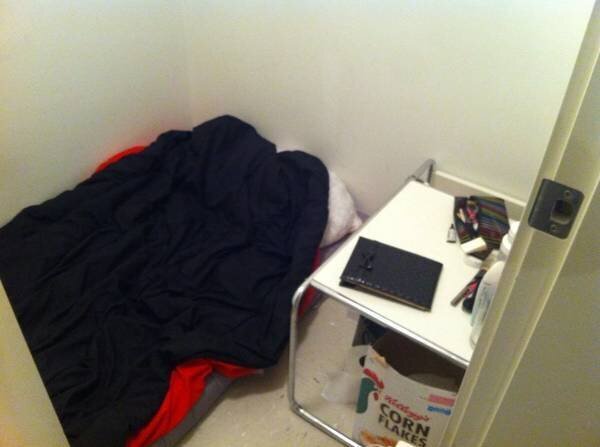 Vancouver Closets For Rent, March 2014
Like this article? Follow our Facebook page

Or follow us on Twitter