Amanda Seyfried has a red hot career and now the actress can also put sexy magazine cover girl on her resume.
The "Lovelace" star covers the April 2014 issue of W magazine and girl is in top form!
Sporting a strapless black and white Chanel swimsuit, a bow and pearl bracelets and diamond earrings, the 28-year-old is ready for spring (even if Mother Nature has other plans *cough polar vortex*).
Bling aside, the best part of Amanda's ensemble is definitely her hair and makeup: cherry red lips, a dramatic cat-eye and tousled blond locks complete the gorgeous look.
And speaking of lips, the "Les Miserables" star spilled on what it was like kissing Megan Fox in their movie "Jennifer's Body."
"We kissed really well together," she said. "We have similar kissing styles! If I watch the scene, it's actually really sexy…We got it done for the masses, and, sadly, the masses didn't show up."
While the film wasn't a hit, it didn't stop Amanda from becoming an in-demand actress and fashion star.
In fact, Amanda has covered W mag before, appearing alongside Justin Timberlake in the Oct. 2011 issue as well as the cover of W Korea.
She's never looked better!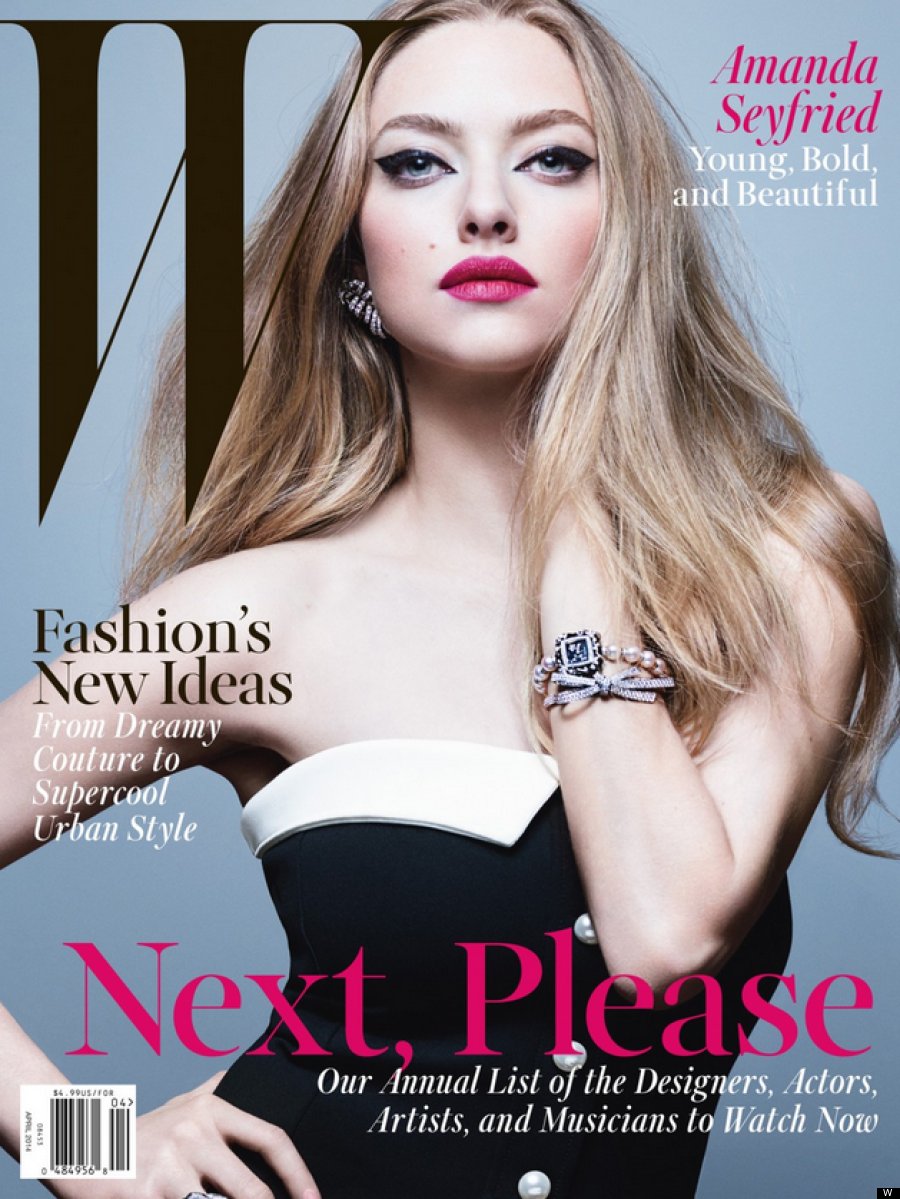 Also on HuffPost