Leave it to Kate Middleton to school us on how to dress for St. Patrick's Day.
The Duchess of Cambridge, who sported a healthy glow from her and Prince William's recent Maldives vacation, visited the 1st Battalion Irish Guards for their annual St. Patrick's Day Parade in Aldershot, England on Monday.
This marks the royal couple's first joint engagement this year and the twosome looked flawlessly regal: William in his military garb and Kate dressed in head-to-toe green.
Rather than recycle the outfit she wore to last year's ceremony when she was pregnant with Prince George, the Duchess opted for a pine green Hobbs coat paired with a dark green belt and forest green pumps.
Good news for Canadian Kate fans: the double breasted wool trench coat is still available online and costs £195.00 (about $360 CAD).
But England's future Queen did recycle one item: her Gina Foster "Meribel' hat which she also wore last Christmas day.
Wearing a shamrock brooch on her coat, the 32-year-old presented the traditional sprigs of shamrocks to the officers and guardsmen.
With only weeks to go until Kate, William and George depart on their Australia and New Zealand trip, we're sure the Duchess is spending lots of time figuring out what outfits to pack!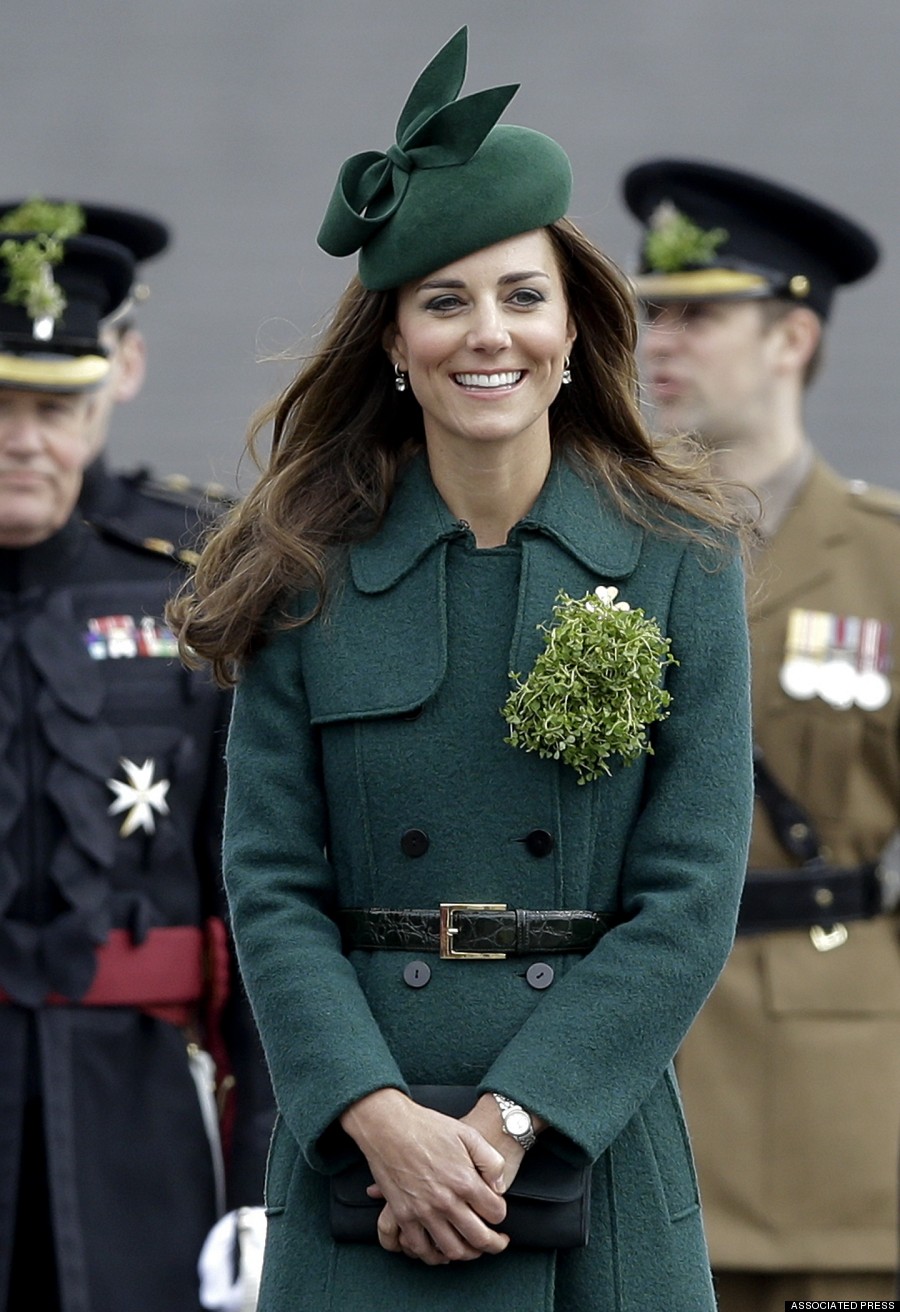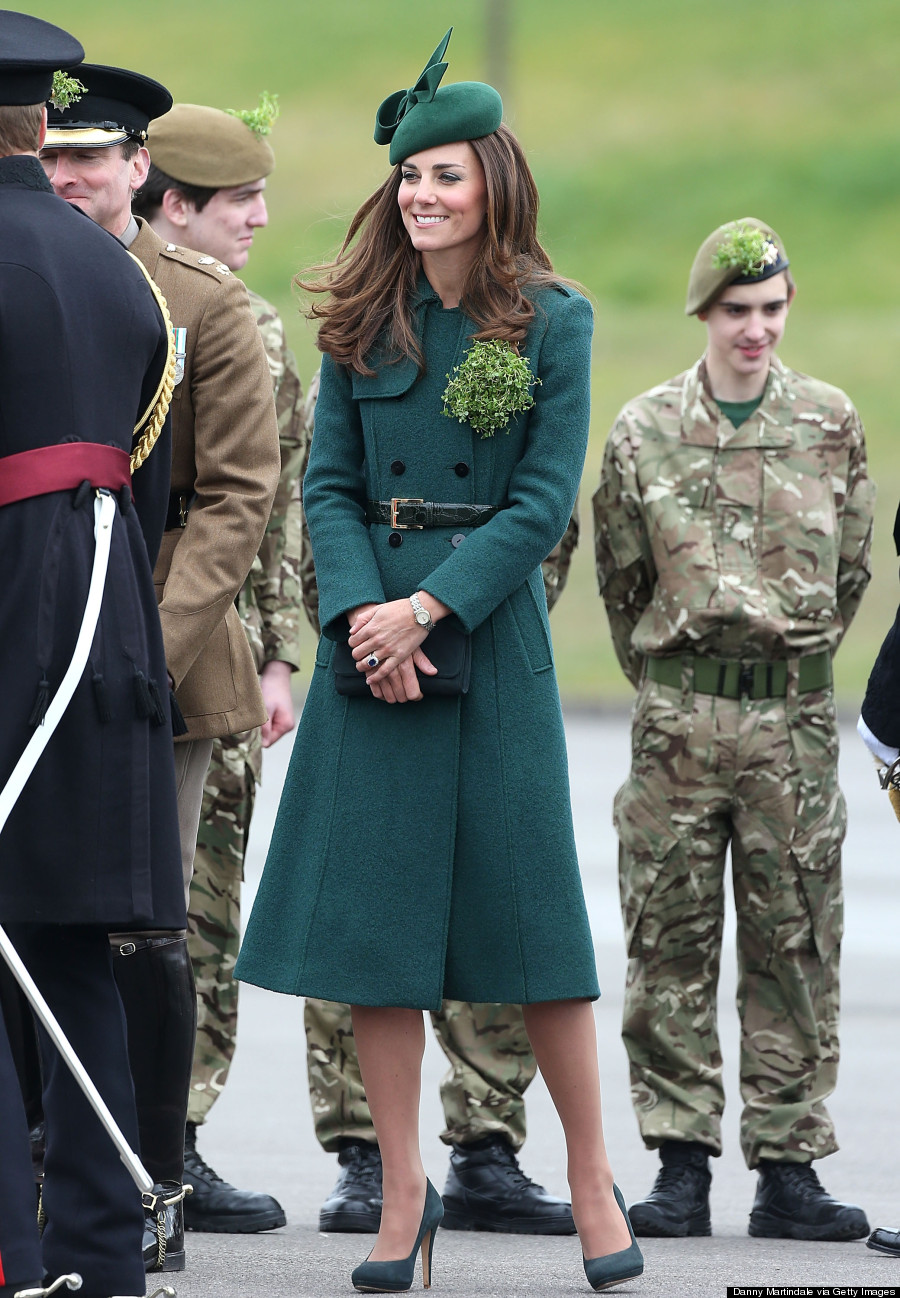 Also on HuffPost
Kate Middleton's Most Memorable Royal Appearances