One of the latest products in vegetable cross-breeding may be about to make its way to Canada.
"BrusselKale," also known as the "Flower Sprout," is a hybrid of kale and Brussels sprouts.
It is all the rage in health food circles at the moment, having been called the "most distinctive" hybrid vegetable since broccolini came out in 1999, as Bob Whitaker, chief science officer for the U.S.'s Produce Marketing Association, told Today.com.
Launched in stores by U.K. company Tozer Seeds in January 2010, BrusselKale also took third place at the 2013 Fruit Logistica Innovations Awards for "outstanding innovation in the international fresh produce sector."
Demand for it is so high that Pusateri's, a high-end Toronto chain, may become the first Canadian grocer to carry it within the next couple of weeks, CTV News reported.
"Any mixture with kale seems to fly off the shelf," general manager John Mastroianni told the network.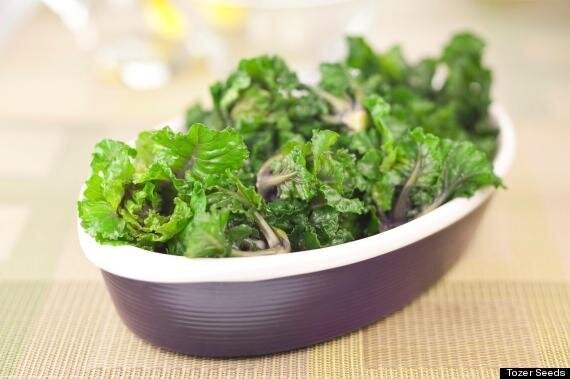 Tozer Seeds came up with the idea for the product after looking to create a Brussels sprout that had a more "subtle flavour which was versatile and looked great," its website says.
Out of that grew a whole new vegetable that looks like a small cabbage with green leaves and purple streaks.
Its flavour combines the taste of a sprout with kale's nutty qualities.
In 100 grams of BrusselKale, you can consume double the amount of vitamin B6, a chemical that helps produce serotonin, and twice the amount of vitamin C that you would in regular Brussels sprouts, Tozer Seeds says.
It can be prepared in a number of ways: you can steam the vegetable for five to six minutes, or cook it in a microwave for two to three minutes.
You can also use it in numerous recipes, from winter salads, to Asian-style dishes and casseroles.
Check out the many ways you can use BrusselKale: