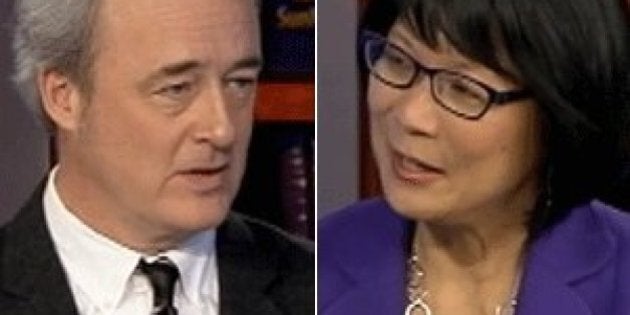 Kinsella, who is currently running Chow's campaign "war room," was filling in for Brian Lilley as the guest host of "Byline."
The veteran political strategist and commentator made clear, just before the interview, that he is a Chow supporter.
"Full disclosure: I'm involved with her campaign and I think I'm going to vote for her, too," Kinsella said.
In a segment lasting more than seven minutes, Kinsella gave Chow "an opportunity to respond to some of the criticism" against her, including allegations she lived in subsidized housing while serving as a Toronto school board trustee.
You can watch the entire interview below.
Blatchford felt the interview was full of softball questions.
According to Blatchford, Kory Teneycke, vice-president of Sun News, did not feel the interview crossed any lines and Kinsella told her, in an email exchange, that while he doesn't "pretend to be a reporter," he asked Chow tough questions and declared his own bias.
Not good enough, says Blatchford.
"They may both be right that this is much ado about nothing, but I thought it another incursion upon the dwindling standards of the journalism business," Blatchford wrote.
"I told Lilley I thought I sucked, but I'll leave the reviews to you guys and the historians," he wrote. "And, yes, I asked Olivia Chow six of the nastiest, meanest, rottenest questions I could come up with. If I'd done anything else, the whole segment would have been a waste of time."
National Post editor Jonathan Kay tweeted a link to Blatchford's column Monday evening, calling the interview embarrassing for all involved.
Kinsella hit back, though, with an apparent dig at the Post's relationship with Conrad Black.
What do you think? Was it wrong of Chow to agree to this interview or was Kinsella's disclosure enough? Tell us in the comments.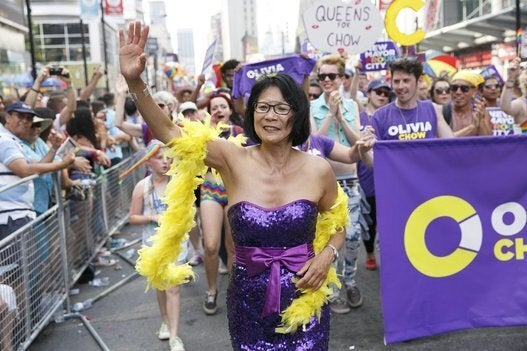 Olivia Chow Through The Years