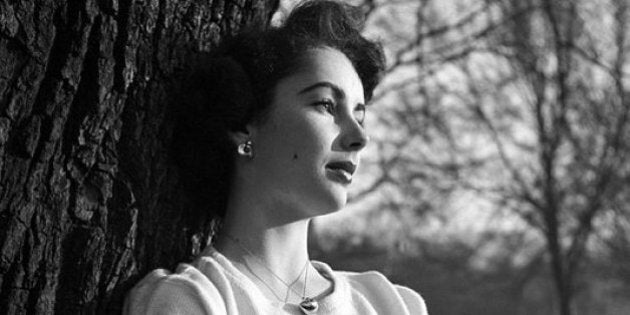 Everybody likes spring, and everybody likes vintage clothes, and if that statement is wrong then why are any of us even here? Believe it or not, one day, we will be able to leave our houses without wearing 14 million layers. And when that day comes, we will be here, ready, waiting, and forcing you to read all of our spring fashion 2014 trends stories, all at once.
But until then, here is one. One that can instill hope that when the sun shining actually means something, you will have options that extend beyond wrapping yourself in blankets and sleeping in front of a space heater. Until we do winter all over again.
Story continues below slideshow: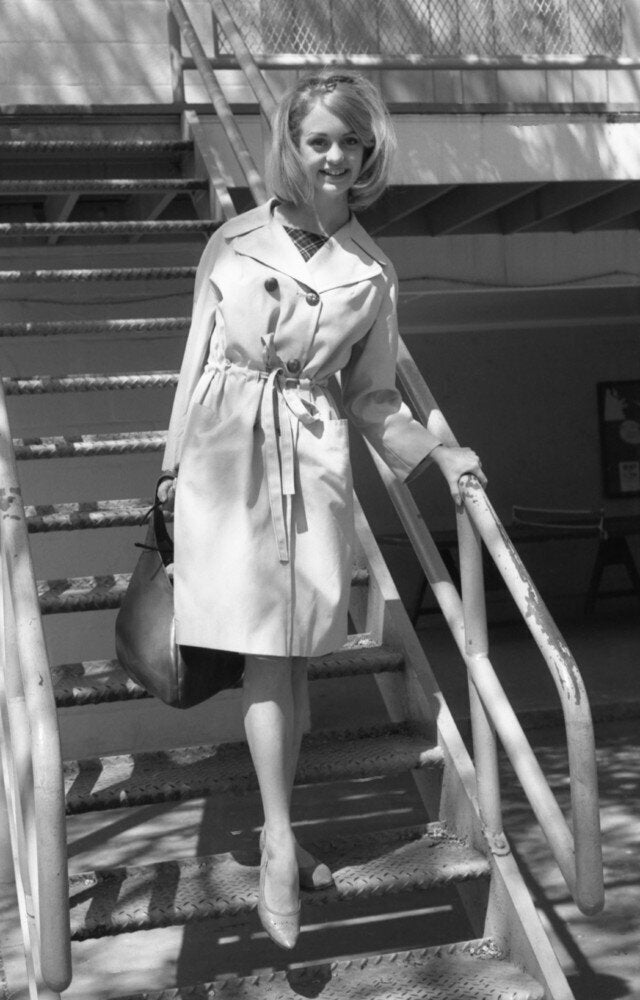 Spring Fashion Inspired By Vintage Looks
The thing about trench coats is that regardless of whether they were worn in the mid-1960s or whether they're being worn now, they work. As proven by Burberry's monopoly on the market, you can pair the piece with anything from jeans and Converse to something fancy, all while looking equally as polished as Ms. Hawn, wearer of magnificent things always.
Meanwhile, while a trench coat dresses up an outfit, a motorcycle jacket offers a little more of an "edge." But like the trench, a leather jacket doesn't need to be sanctioned by trend gods: regardless of year, there's a time and a place to wear it, and the older yours is, the better. Pair it with traditional seasonal prints and tones like florals and pastels to keep from looking too "spring," or do the opposite and wear it with everything like Tori from "Saved By the Bell." (You have a leather jacket! You do what you want!)
Okay, it's true: not all of us can wear crop tops. Some of us (hello) can't at all. But if you can, run. Run with them, embrace them, and tell us what it's like. (Do you feel free? We bet you feel free.) Brands want everybody in crop tops this spring, with Peter Som and Lacoste among them. And seeing the artist-formerly-known-as-Kelly-Kapowksi rock one so well, are any of us surprised? Absolutely not. Bonus points if you wear one with an ankle-length floral skirt so as to uphold the '90s mandate.
What: Oversize blazer (and oversize pants)
We all know Meryl Streep can do no wrong. So why should we or you or anybody be surprised that even once upon a time, she set the bar high in terms of personal style? This season, we can take a cue from her oversize blazer choice (as echoed by Rebecca Minkoff), and replace a "coat" with her classic choice – and one you can pick up at a thrift shop for about the price of a coffee.
If anybody tries to say that scarves are over, that person is an enemy who is trying to hurt you. As evidenced by the late Princess Diana in the early 1980s, even a simple one worn alongside a necklace and sweater can give a basic outfit depth, or at least work to make a work-appropriate look a little more interesting. There's also no one "right" way to wear a scarf, so consider this merely one of one million choices. Just don't let winter tarnish them for you.
What's the logo, exactly? Well, it's the United States of America. But it's not like Ms. Taylor was about to don Alexander Wang, when he wasn't even alive yet. Arguably, this is a testament to the look's staying power: worn even by one of the greatest actors of the 20th century, you too can pair a sweater with pants for a "regular" and/or "casual" aesthetic. Just remember: never say "normcore." Not when most of us still call it "what we wear when we get groceries."
If we could crawl into the movie "Singles" and deliver each and every piece of Bridget Fonda's movie wardrobe to all of us, we would. (We've tried.) But that doesn't mean we can't piggyback on her cinematic and personal style and embrace florals in a way that would make even Miranda Priestly think we were groundbreaking. This spring, Michael Kors played off the traditional '90s print, but good news: you can find an easy equivalent at any Value Village or Goodwill, where they live in droves.
8. Who: Dorothy Dandridge
"But, capris are the worst!" Well, yes. Sometimes. But at the same time, if we can admire Dorothy Dandridge's classic '50s capri pant-with-sweater ensemble, are capris really as bad as we think? Not if you pair them with other "traditional" vintage wear. Oversized tops worn with capris will cut you in half – unless you want to trade them for cigarette pants, and in that case, go forth. Either way, there are no such things as fashion faux pas, so if you want to borrow from Ms. Dandridge, go forth.
So perhaps this is the most Gen-X interpretation of the power suit, yes. But Ruffian loved it so much you can get a brand new version this season. We leave you with that.
What: Bright, retro prints
Prints will never, ever be "out." If they were, we'd live on the Starship Enterprise, and all of us would dress like Deanna Troy. But we don't, and we will not. Instead, we can either borrow from Valerie Harper's style by rifling through actual vintage racks, or we can look to designers like Mary Katrantzou who combine graphic and floral prints. Either way, this is your spring, pals. We're just living in it.