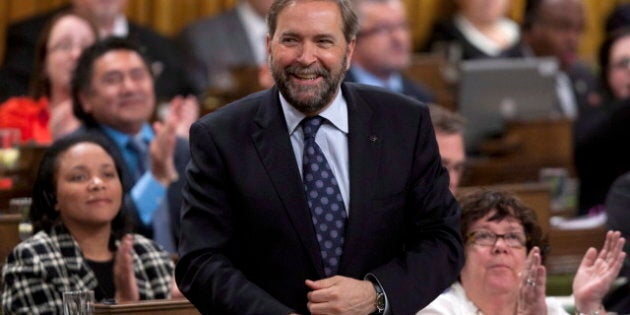 Just one day after the prime minister rejigged his ministerial roster to fill the seat vacated by Jim Flaherty, New Democrat Leader Tom Mulcair has performed a shadow cabinet shuffle of his own.
When the curtains rise on the House of Commons next week, newly minted Finance Minister Joe Oliver will face off against British Columbia MP Nathan Cullen, who takes over the high-profile finance portfolio previously held by Toronto MP Peggy Nash.
Nash herself will move to Industry, which, in turn, sends Hamilton MP Chris Charlton to natural resources and energy.
Peter Julian will pick up Cullen's erstwhile House leader's gig and, along with it, a $40,000 salary boost, but has stepped down as caucus chair. (The NDP elects its caucus chair, which means the position will remain vacant until a replacement is chosen.)
Finally, Olivia Chow's departure clears the way for Quebec MP Hoang Mai to be promoted from deputy to lead transport critic, with Toronto-area MP Matthew Kellway adding deputy transport critic duties to his existing urban affairs portfolio.
Mai took to twitter to share his glee at his new job, and welcome his new deputy to the transport file.
"Sooo looking forward to working with you on Transport," he tweeted at Kellway. "You've been doing amazing work as our critic on Urban Affairs."
Meanwhile, in a written statement, Mulcair castigated the Prime Minister Stephen Harper for not using his cabinet shuffle "to change his government's approach and image" — which, he said, "is in sharp contrast with the depth and quality of the NDP caucus as our MPs take on new roles."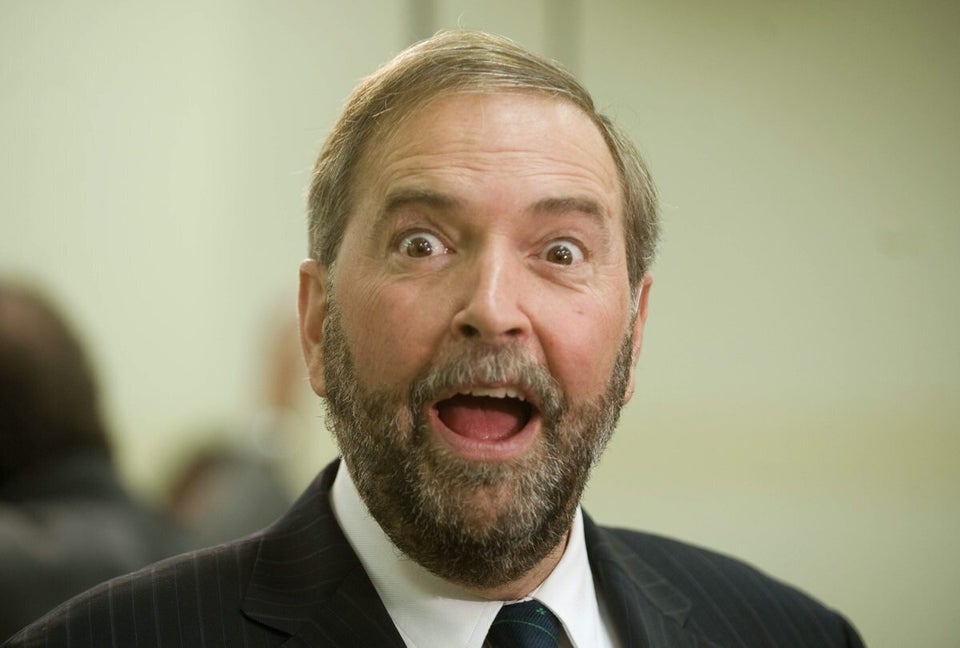 What Mulcair's Really Saying