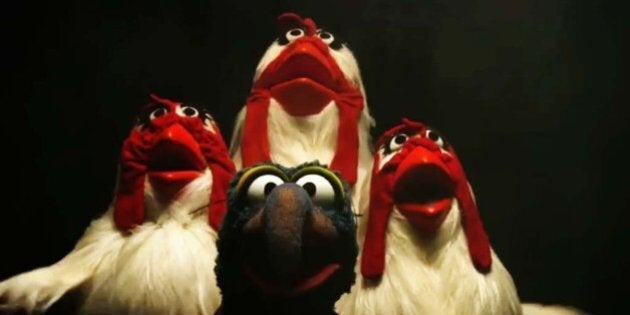 The Muppets are back again in a new movie, "Muppets Most Wanted," which means more Muppet songs and musical numbers to add to their sprawling back catalogue.
Ever since Jim Henson first launched "The Muppet Show" back in 1976, his fuzzy friends were joined by music's biggest stars, ranging from Elton John and Blondie to Johnny Cash and Paul Simon, on the strangest variety show ever. Not to mention all those classic Muppet-only musical numbers like "Mahna Mahna."
In recent years, The Muppets have been making waves with viral music videos, covering everything from "Bohemian Rhapsody" and "Stand By Me" to "Ode to Joy" and "American Woman," while the 2011 comeback movie boasted neo-classics like "Life's A Happy Song" and that barabershop cover of "Smells Like Teen Spirit."
So before you go see the new movie -- or after you've already seen it, whatever -- check out our collection of favourite Muppet musical moments from the past four decades.