Police are looking for your help in the case of the pilfered puppy.
This little fella was snatched, according to Toronto Police Services, at gun point in the city's west end on Tuesday.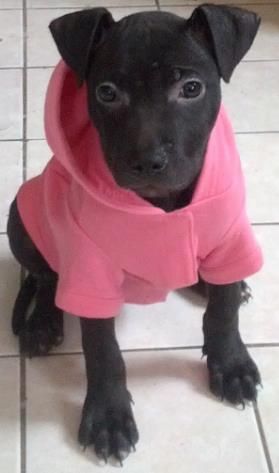 Investigators say a man was walking the three-month-old puppy in the Jane St. and Weston Rd. area when two men stopped him.
A gun was thrust into the man's stomach, before he was handcuffed. Among the stolen goods? A BlackBerry, a gold chain -- and, most preciously -- a puppy.
And yes, Friday is National Puppy Day.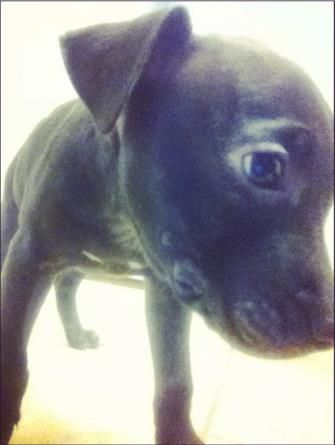 Now, you may ask, what kind of characters steal puppies?
Here's the police description:
1) black, approximately 6', dark skin, bald, wearing a black toque, black bandana, black pants

2) black, 5'5"-5'6", wearing a black sweater, sweatpants, toque, bandana with possible small marijuana leaves on it.
Anyone with information is asked to contact police at 416-808-1200, Crime Stoppers anonymously at 416-222-TIPS (8477), online at www.222tips.com, text TOR and your message to CRIMES (274637), or Leave A Tip on Facebook. Download the free Crime Stoppers Mobile App on iTunes, Google Play or Blackberry App World.
Also on HuffPost