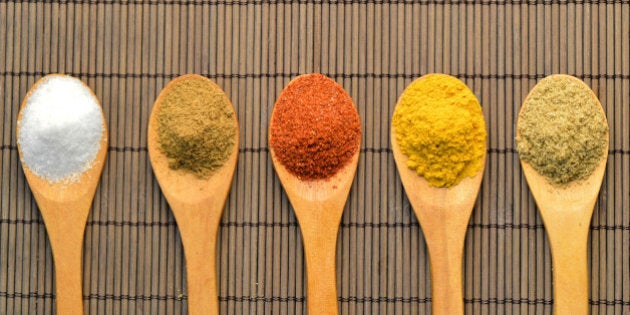 Researchers studied 55 volunteers over a 20-week period, providing all food and drink for the first phase of the experiment.
Participants ate a low-sodium diet during this phase. In the second phase, researchers had half of volunteers reduce their sodium intake to 1,500 mg/day by using spices and herbs through a behavioral intervention. The other half were instructed to reduce sodium intake on their own. More than 60 per cent of participants had high blood pressure, while 18 per cent were overweight diabetics.
The research team found sodium intake decreased from an average 3,450 mg/day to an average 1,656 mg/day in the first part of the study, while sodium intake increased in both groups in the latter phase. However, those who received the behavioral intervention consumed an average 966 mg/day of sodium less than the group that didn't. Salt accounts for a large part of sodium intake.
The intervention group was provided with cooking demonstrations detailing how to change traditional recipes by removing salt and using spices. The researchers didn't champion one or several spices over others, but encouraged participants to try different options to find out what they liked best.
"Salt is abundant in the food supply and the average sodium level for Americans is very high -- much higher than what is recommended for healthy living," Anderson said. "We studied the use of a behavioral intervention where people learn how to use
spices and herbs and less salt in their daily lives."
The study was funded by The McCormick Science Institue.