Jessica Chastain knows where the best place to party is: Toronto!
The "Zero Dark Thirty" actress braved the cold weather while celebrating her 37th birthday in the city this weekend with a bunch of friends and she took to Facebook to share the craziness.
In the pics, the Vogue cover star wore a super cute black-and-white A-line dress and let her gorgeous red hair down around her shoulders while she dined at Brassaii, sang karaoke, played ping pong at Spin and blowed out the candles of her birthday cake surrounded by her besties. (Her actual birthday is March 24).
One of those BFFs included "Thor: The Dark World" actor Tom Hiddleston, who is seen checking out a bookfull of Karaoke songs while Jes takes the mic.
Chastain is currently working in Toronto, filming the Guillermo del Toro film, "Crimson Peak," which also stars Hiddleston.
We can't wait to see what our style crush will wear next time she hits up a red carpet!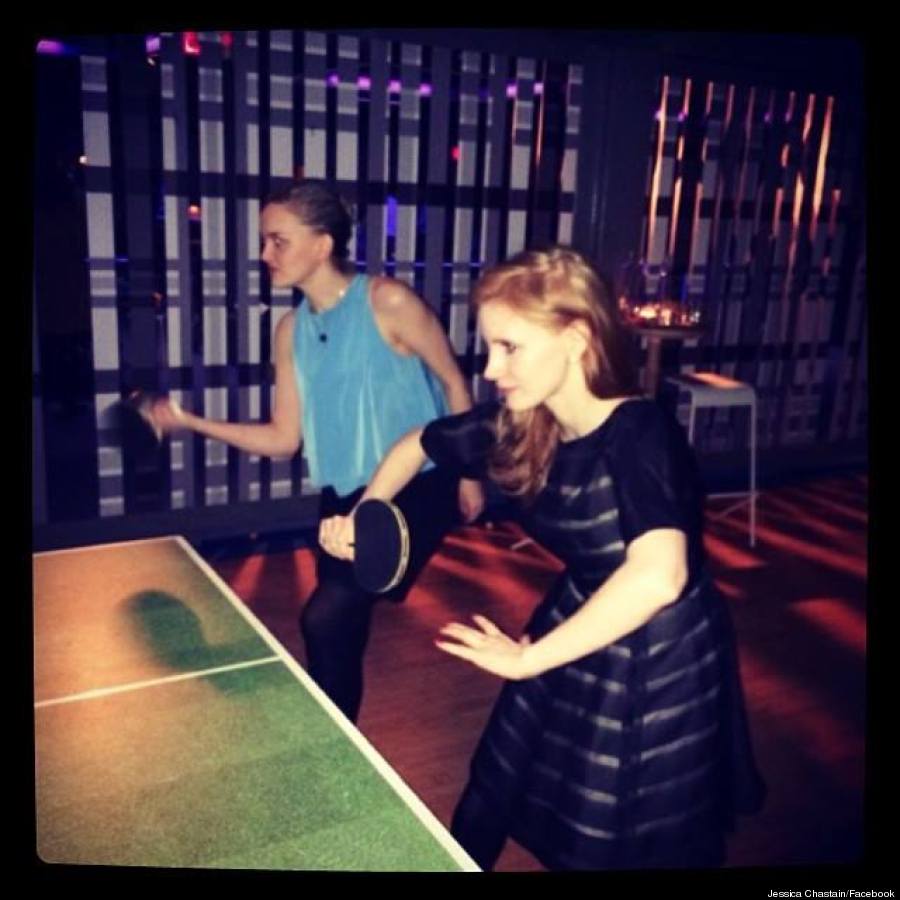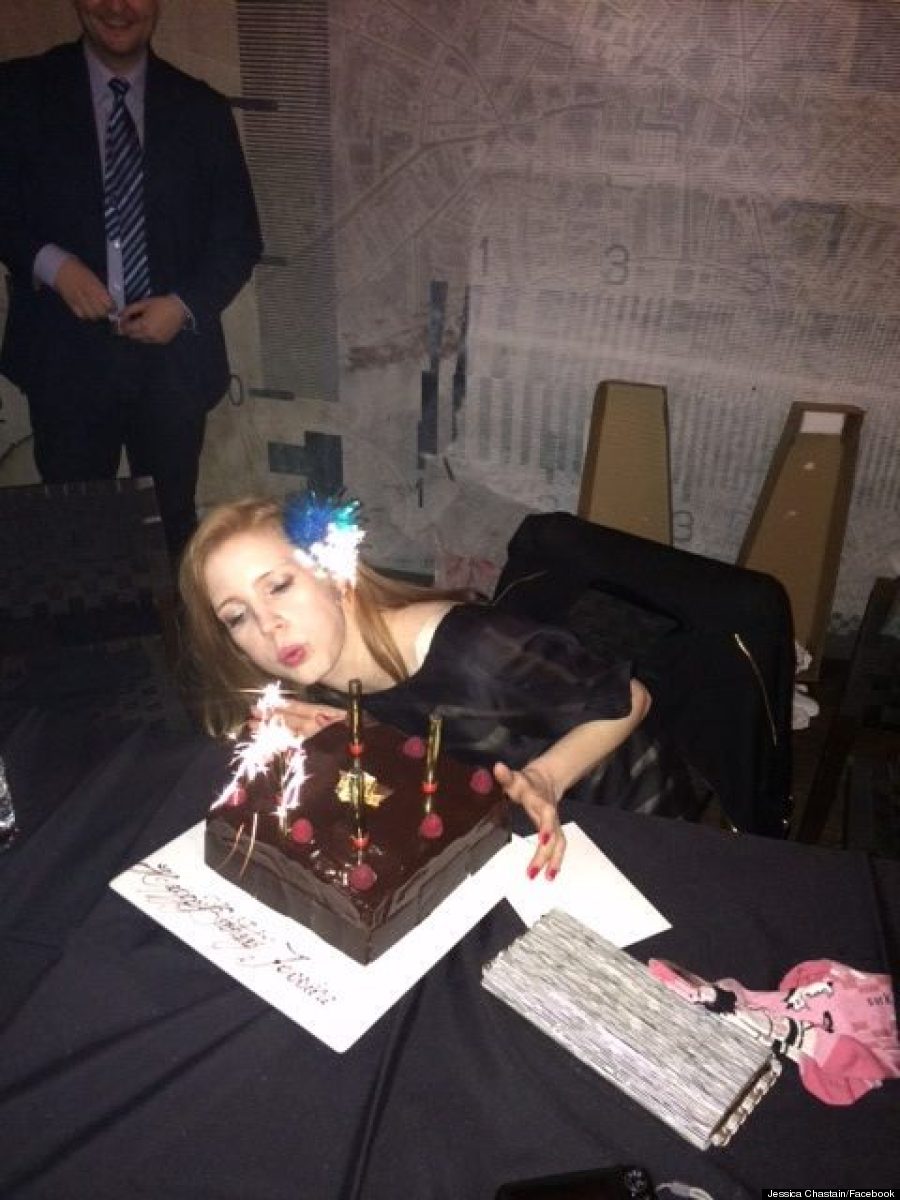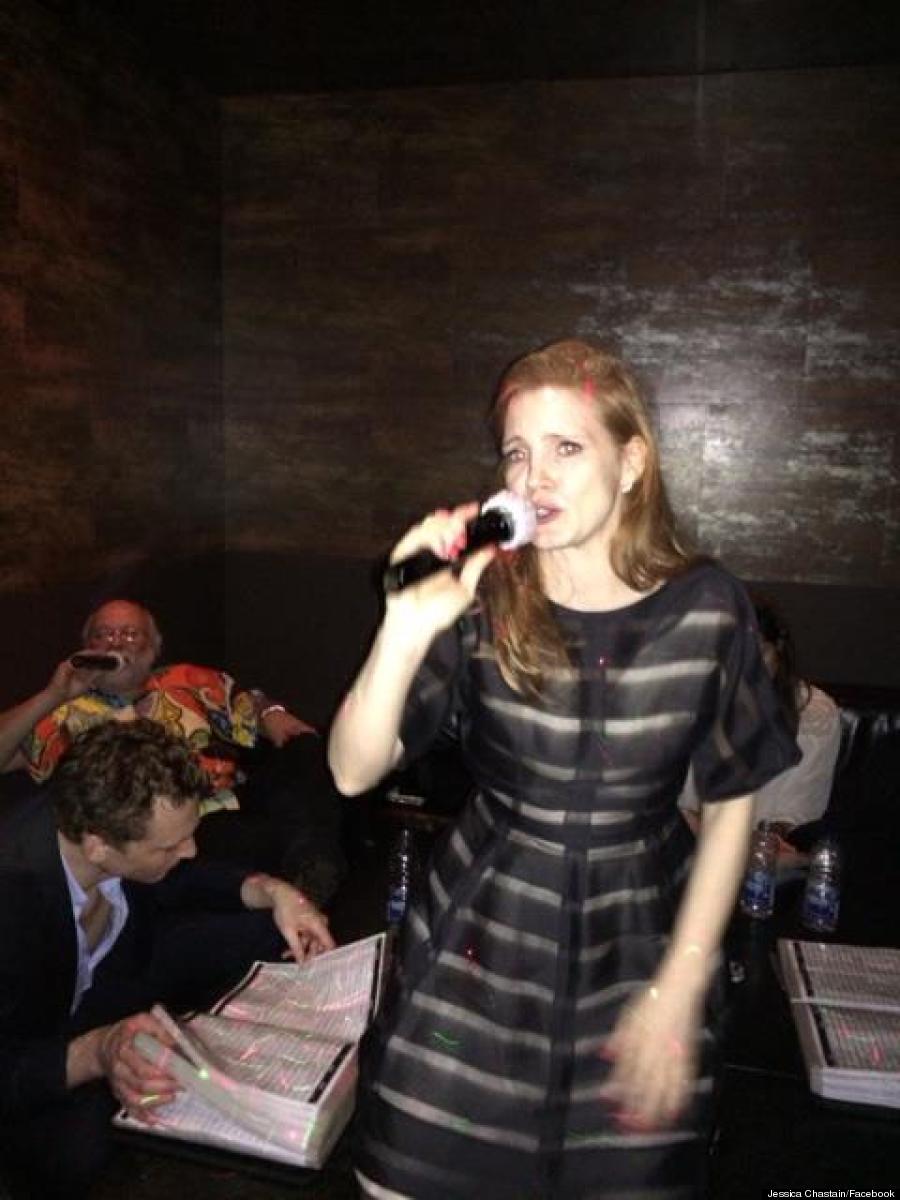 Jessica's got style cred:
Jessica Chastain's Style Evolution