Michelle Obama has whet our appetite for spring 2014 fashion trends!
The First Lady has been in China since last week on a goodwill tour with daughters Sasha and Malia and girl has been rocking amazing outfits.
On Saturday, FLOTUS went to Beijing where she talked to students at Peking University wearing a Carolina Herrera sheath dress with a funky Art Nouveau graphic print.
In keeping in step with her red theme (which symbolizes good fortune in China), Mobama's dress had swirls of the bright colour which balanced out the black and tan.
Later that day, Obama attended a performance at the Beijing Opera and sported a spring-worthy ensemble: a multi-coloured blue and brown blouse with a horse print and high-waisted grey slacks. (But we couldn't take our eyes off of Sasha's cat-print shirt!)
Finally, on Sunday, the 50-year-old held a meeting at the US embassy with Chinese educators and families, and wore a pink v-neck blouse.
We can't wait for it to get warmer so we can wear outfits like this!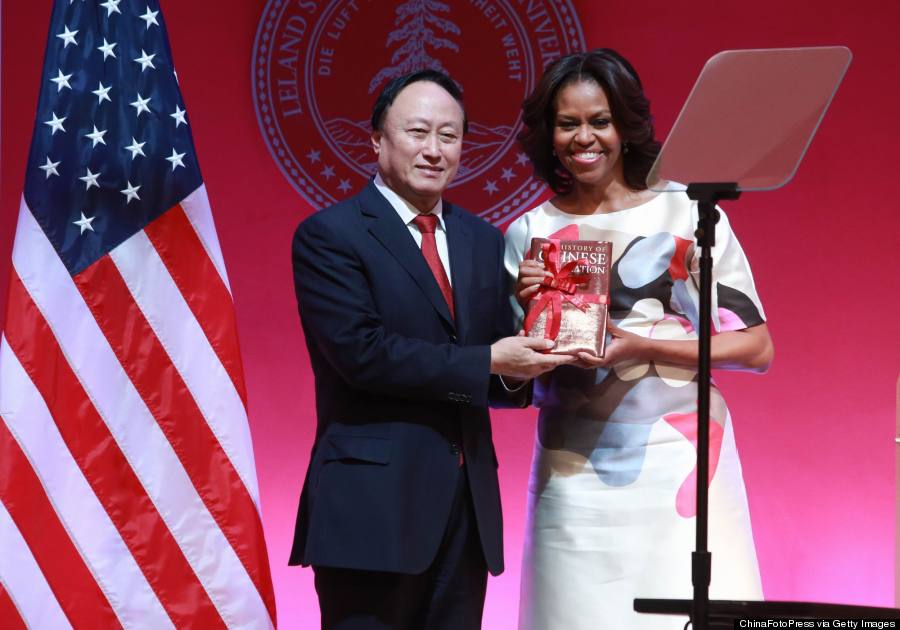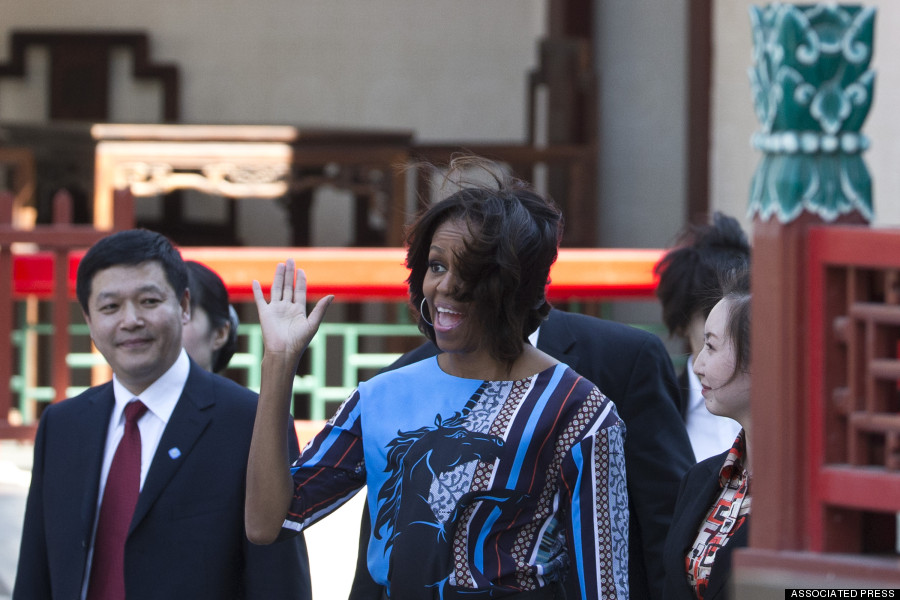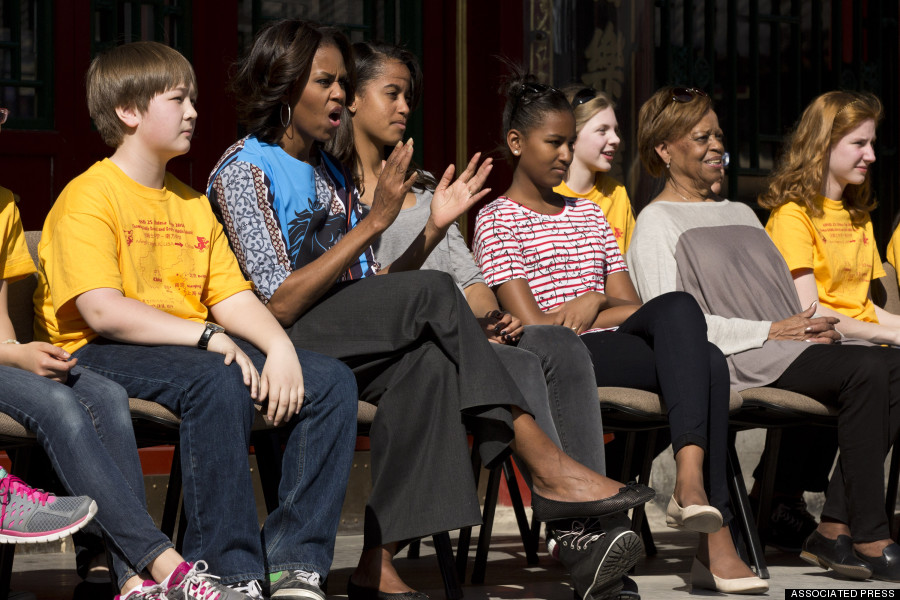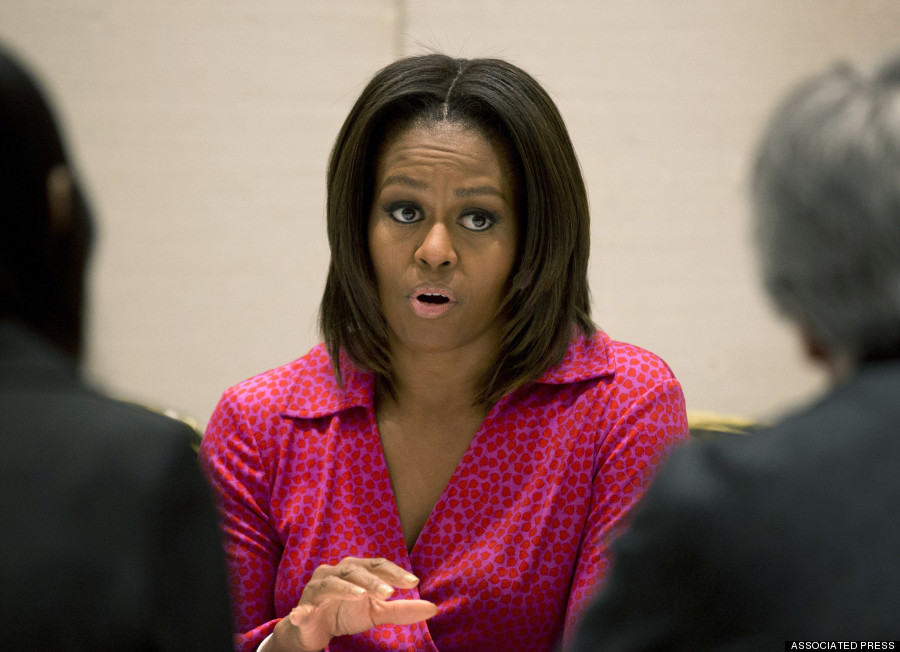 Also on HuffPost
Everything Michelle Obama's Ever Worn