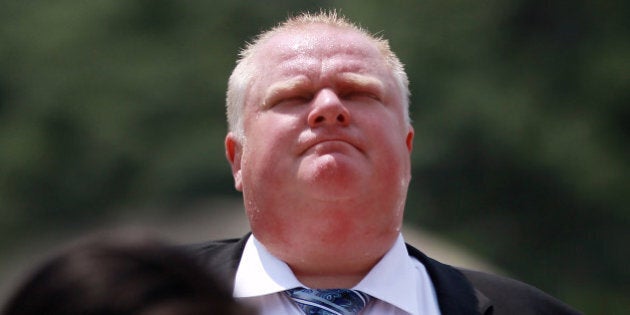 New police documents from the Project Brazen II investigation suggest that a cellphone owned by Alexander (Sandro) Lisi may contain evidence of extortion relating to the Rob Ford crack video.
Police attempted to intercept text messages and photos sent from Lisi's phone from his wireless carrier, Rogers, and the maker of his phone, Apple. Rogers does not save this data, but Apple technicians in California were able to retrieve close to 10 gigabytes of data. Police were searching for text messages, photographs and videos.
Toronto police travelled to Apple's headquarters in Cupertino, Calif., to hand deliver the phone.
In the documents, the police say they were able to uncover the following:
- On May 16 and 18, 2013, Lisi attempted to obtain a "digital video recording or recordings" and a missing cellphone by means of "threats, accusations, menaces or violence" from Dixon Road gang member Liban Siyad.
- On April 20, 2013, Lisi attempted to negotiate the return of Ford's missing cell phone by offering Siyad marijuana. He also threatened to "heat up Dixon" with a police presence.
- On Oct. 29, 2013, police found digital video files on Mohammed Siad's computer, seized in Project Traveller, an earlier raid of a series of Dixon Road apartments. "These video files featured a surreptitious recording of Robert Ford smoking what appears to be a narcotic," according to police. The video was taken on Feb. 17, 2013, they say.
- Police are still investigating the home invasion at 15 Windsor Road, the residence of Ford family friend Fabio Basso.
The detectives writing the search warrant also acknowledged the public interest in the case, and express concern about media attention jeopardizing Lisi's perception of a fair trial, and the ongoing investigation.
None of the allegations has been proven in court.
When asked about the investigation, Ford instead talked about his campaign for re-election.
"I saved taxpayers $1 billion. I encourage people to come to my campaign kickoff at the Congress Centre at 650 Dixon Road at 6:30 [p.m.]," said Ford when asked if he asked Lisi to retrieve his phone.
"Mark my words, it will be a good event. Come out on April 17."
Ford then disappeared into the elevators at City Hall.