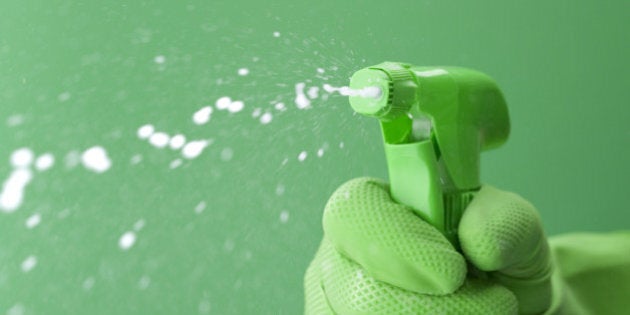 Spring cleaning is no easy task, and if you have plenty of rooms and not enough hands to work with, a checklist can be the way to make your time more efficient and effective.
"Depending on the size of your house and your availability, spring cleaning should take between two days and a week," says Alexandra Ross, president of Professional Organizers in Canada. And if you don't like to clean at all, remember: you'll get to open your windows for the first time in months and finally say goodbye to winter.
When we say checklists, by the way, we do mean more than one. Ross says make a list of each room that needs a full sweep and another list of what needs to be done in each area. Go through the rooms you hate cleaning first (hello, office!) or spread them out in between less tedious tasks.
"People dread paperwork and junk drawers/areas the most because there are a lot of decisions to make," she says. Ross recommends starting in the bedroom and getting the whole family involved if you can.
Here are 10 sad realities about spring cleaning and how you can own it this year: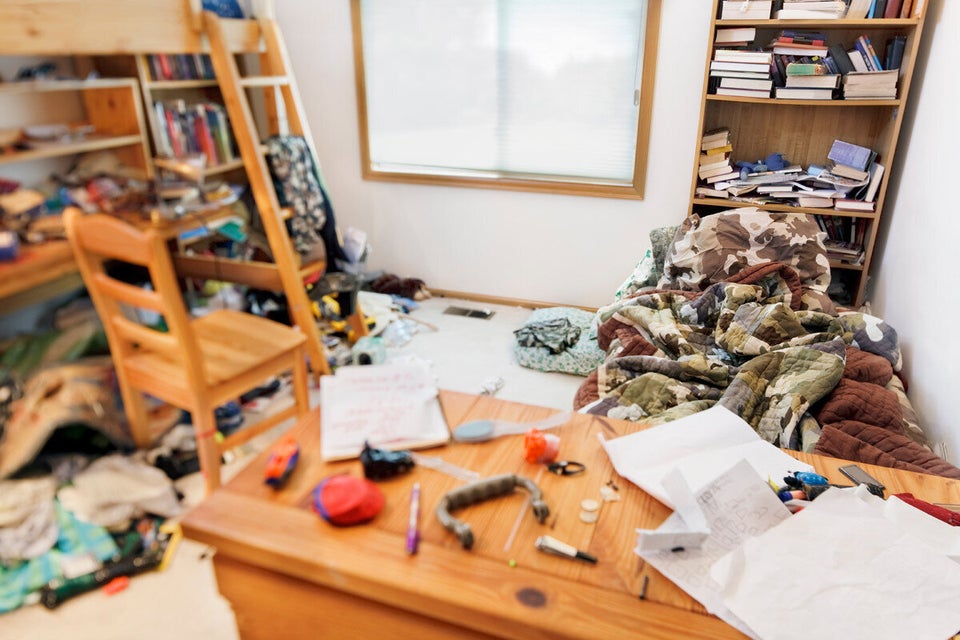 10-Part Spring Cleaning Checklist
It Won't Get Done Right Away
FACT: It will not get done in one day
If you're planning a day to spring clean with your family, make sure you all know it won't be done in one day — unless of course your house is a) super tidy or b) you only have one messy room. Schedule out a few weekends and make sure everyone is on board.
FACT: Make a list...and then make another one
Make a list of all parts of your house you need to clean and make a second list of everything that has to be done in each one. Which room needs more storage? Which room has the dirtiest floors? Which room needs new drapes? Once you figure this out, you can cross off tasks as you go.
Tackle Each Room Individually
FACT: Things will get done faster if you split up
Prepare an action plan and assign a day and time for each room. If you're lucky enough to have the whole family or your partner working with you, split up each room. Pro tip: Don't get your kids to do their own rooms ... they'll find ways to get distracted.
FACT: Spring cleaning will take up a lot of time
Prepare yourself for this: If you want to spend the whole weekend spring cleaning, don't try to uphold other plans at the same time. You will be exhausted and tired — stay committed!
Winter Storage Will Be The Biggest Burden
FACT: Winter isn't over yet
Spring is here, which also means winter is out. Getting through spring cleaning means putting away of all your winter essentials like clothing, sports equipment and shovelling gear. Start by buying storage boxes or hangers and put away all of your winter stuff first.
Don't Get The Kids Too Involved
FACT: Your kids won't fully clean up a whole room
If you're getting the kids involved with spring cleaning, give them a project or corner to work on. Maybe they can organize their winter clothes or make a donation box of old toys. Regardless, leaving your kids in their own rooms may result in more cleaning for you.
FACT: Dirty clothes will make a room feel dirtier
If you are starting in a bedroom, start by cleaning your dirty clothes first (be honest, we know a lot of it is sitting in closets or on the floor). This is also a good time to toss or donate clothes you don't wear anymore. Go through your closet and make piles of a) Give-away items b) Maybe items and c) Winter storage items. Remember to go back to the "maybe" pile and make decisions about keeping or purging.
FACT: People forget about "spring cleaning" summer clothes and summer stuff
Once you get rid of all of your winter gear and clothes, don't just replace it with all of your spring/summer junk. Make the same piles for your summer clothes and go through your garage for camping equipment, bikes and BBQ gear and get rid of/donate anything you don't use anymore.
Go To Your Grocery Store First
FACT: Cleaning starts with shopping first
Take a trip to your local grocery store and pick up a few new cleaning products. This year, we suggest going green — especially if you or your children have allergies. Try products that aren't heavy in chemicals or try making your own at home.
FACT: There will be a lot to do
Before you venture off to do your spring cleaning, remember: there will be a lot of work in each room. For example, if you are tackling a bedroom, move all the decorative pieces, strip the bed sheets, dust the furniture, clean the floors, clean the ceiling fan (if you have one) and move everything back into its place. For that added spring touch, put in fresh flowers or a new candle and voila, one of your rooms are complete.