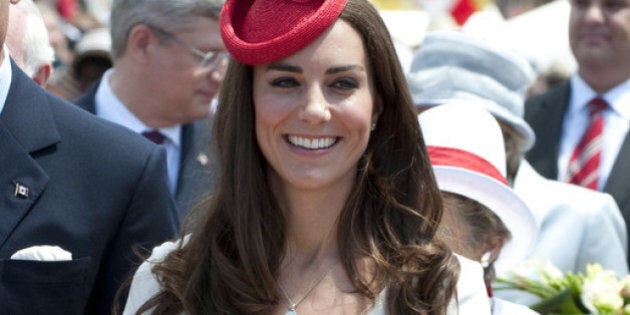 According to US Weekly, the Duchess of Cambridge will have more than 30 outfit changes to coordinate with her 48 engagements.
"She has been allowed to pick out as many items as she needs," a source told Us. "She's working with a wardrobe coordinator to put together her outfits."
"A number of outfits she's wearing on the tour are off-the-rack pieces, however they're being tailored to her body shape," the source said. "The Queen's dress maker, Angela Kelly, and her team have been involved in a lot of the wardrobe prep."
This got us wondering: What will the 32-year-old wear? To help us get excited for what will obviously be tons of exciting new dresses (and probably some style repeats), we take a look back at our favourite outfits Catherine has worn while out on tour outside of England, including her Canadian visit.