A new public art piece could give English Bay's A-maze-ing Laughter a run for its money.
Korean artist Choi Jeong Hwa's Flower Tree is set to be installed not too far from Yue Minjun's beloved artwork.
And, based on this rendering, it looks equally cool: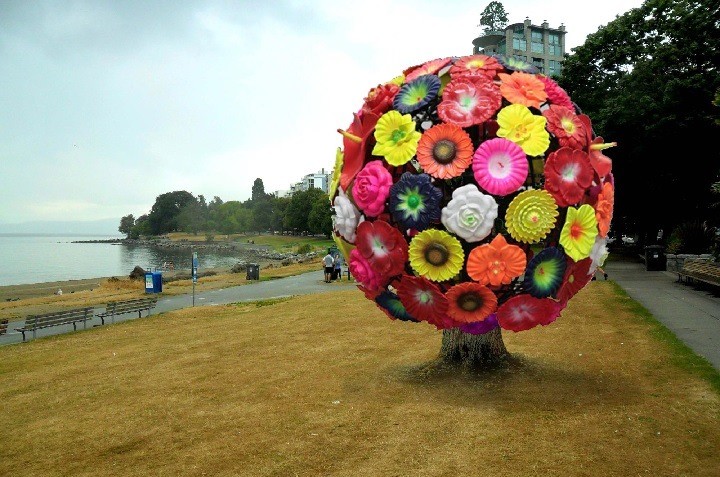 It's coming to town as part of the Vancouver Biennale, which celebrates public art by featuring internationally renowned artists in the city.
The metal and plastic tree will be 18 feet high, and will be erected on the water near living trees, reports The Globe And Mail.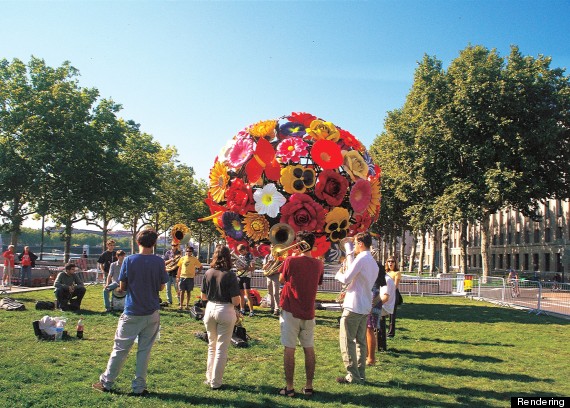 Other artists participating in the 18-month event, which started this month, include Ai Weiwei and Hugo França.
Like this article? Follow our Facebook page

Or follow us on Twitter
Also on HuffPost
Hugo França At Vancouver Biennale