Forget zero gravity: Kate Upton is a pro at posing next to a horse, braless no less.
A new photo from the model's spring/summer 2014 Sam Edelman campaign has been released (her second campaign with the brand), and girl looks good wearing white shorts, tan gladiator sandals, a colourful scarf and a jean jacket that is open to reveal her toned tummy and a hint of her chest.
Shot by famed fashion photographer Craig McDean, the pic makes us long for quiet days at the beach, where we do nothing but lie down in the sand with a horse close at hand.
"Kate is the model of the moment, and I'm thrilled to have her as the face of the brand again," said Sam Edelman when the campaign was announced. "The Sam Girl is aspirational and knows all the latest trends, whether it's fashion, the newest workout or hottest models. They all want to look like Kate."
The 21-year-old Sports Illustrated model has been having tons of success with her career these days. She was recently announced as the new face of Bobbi Brown Cosmetics and is featured in Vogue's April 2014 issue (yes, that one).
Way to go, Kate!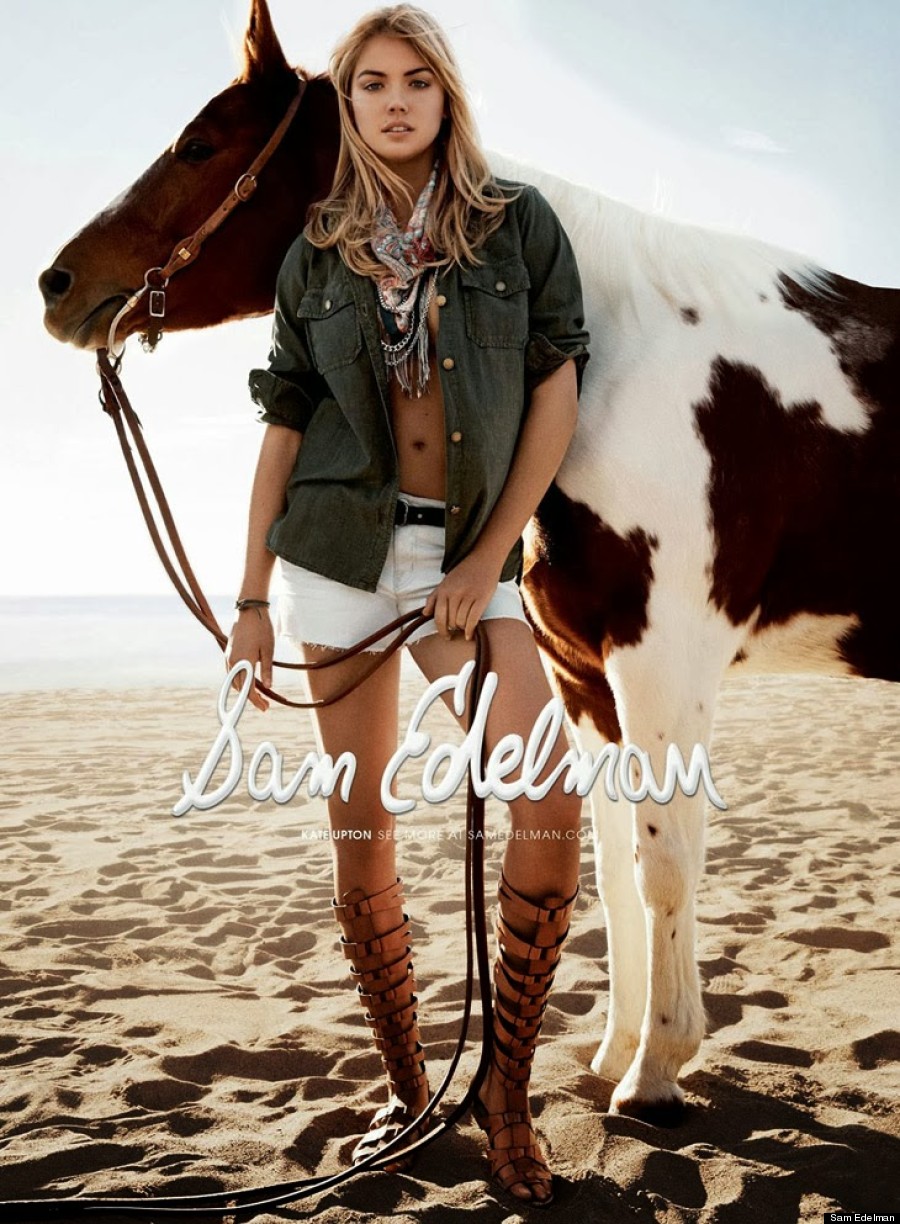 Check out more pics from the campaign:
Kate Upton For Sam Edelman