Right as reign! It's a family affair for Prince George, who poses next to his proud parents, Prince William and Kate Middleton, at their Kensington Palace residence, in this new photo, released just in time for UK Mother's Day March 30.
In his third official portrait, the eight-month-old royal heir locks eyes with his cocker spaniel brother, Lupo, and marks his first commemorative sighting since his christening in October.
Seated by a window, Kate and Wills are dressed down and casual in coordinated attire. Prince George rocks a baby blue sweatshirt printed with his name.
The seemingly organic family moment was captured by photographer Jason Bell, who was also on-hand for little prince's christening last fall.
Though Prince William famously marched his first steps in Auckland in 1983, it remains unclear if Prince George will follow in his father's nine-month-old footsteps and travel with his parents on the upcoming visit.
Earlier this month, Prince William's secretary released this statement about the royal couple's pending travel plans:
"George being just a little over eight-months-old by the time they travel, I'm sure you will appreciate that the couple will have to make a final decision on those moments much closer to the time."
This snap certainly satisfies the public appetite for family photos of the Duke and Duchess of Cambridge, while simultaneously silencing criticism over their recent royal behaviour. Plus, how can you say no to those cheeks?!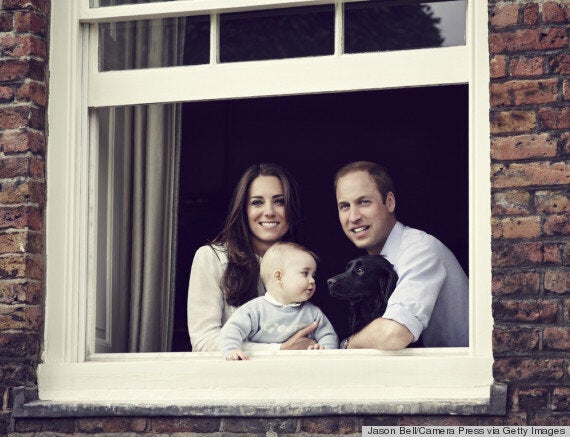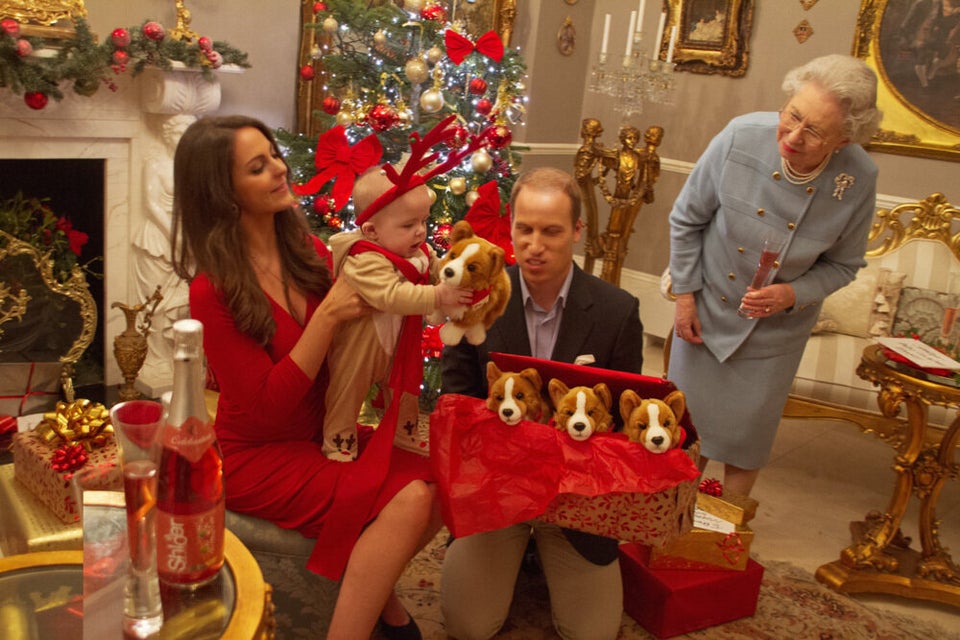 Prince George's First Christmas With The Royals