It appears Lululemon has a sense of humour as it rushed "production" on spray-on yoga pants that were created by comedian Jimmy Kimmel on his late-night show.
Kimmel aired a spoof commercial on Thursday night, featuring the Vancouver-based company's revealing "new yoga pants." He mocked the fact that many U.S. schools have banned Lululemon yoga pants because they're too tight.
Lululemon responded with an impressive online ad for the product — "Goodbye pants, hello comfort" — listing it for $1,200, because you can get 1,200 pairs of pants out of each can.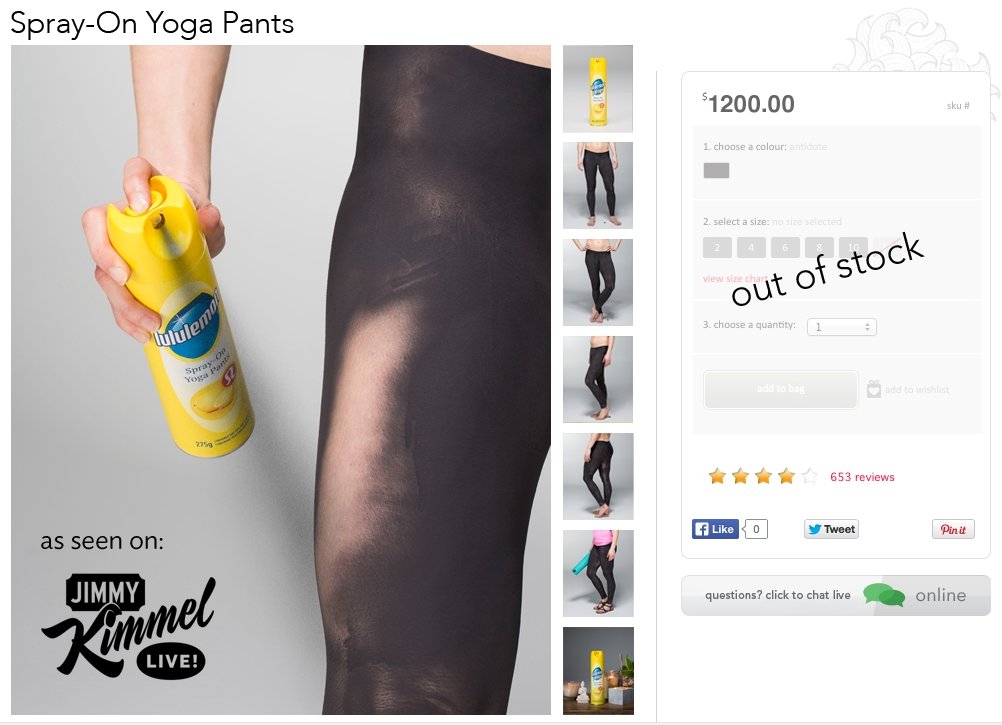 "Designed for lightweight flexibility and versatility, our newest innovation, Spray-On Yoga Pants, will take us to and through our practice without the fuss," reads the product description. "The breathable, seamless construction provides next-level comfort whether we're headed straight to class or the cafe."
Lululemon boasts that the spray-on pants fit "like a second skin" and have adjustable inseam and leg openings.
Sadly, it's "sold out."
Well played, Lululemon. Well played.
Like this article? Follow our Facebook page

Or follow us on Twitter
Also on HuffPost