It's a question that likely will soon be posed by a growing number of patients in more and more doctors' offices across the country.
And no, it's not some kind of reefer madness.
Revamped federal regulations governing access to medical marijuana officially take effect this week, and Health Canada projects the number of users will balloon from the current 38,000 to 450,000 within a decade, based on recent growth rates.
As of Tuesday, federal authorization to possess medicinal pot for patients with chronic pain, multiple sclerosis and a variety of other ailments will shift from Health Canada to physicians, who will be responsible for writing prescriptions for the drug if they so choose.
Under the new program, those prescriptions will allow patients to purchase up to 150 grams of dried weed each month — ideally, in the government's view — from licensed commercial growers that are setting up shop across the country.
Indeed, that was a key intention of the amended Marihuana for Medical Purposes Regulations (Health Canada spells marijuana with an "h"). Only regulated and inspected producers would be allowed to sell quality-controlled weed for medicinal purposes, making it illegal for patients or their current suppliers to operate even small, home-based grow-ops.
But the plan went up in smoke March 21, at least temporarily, when a B.C. federal court judge granted an injunction allowing anyone currently licensed under the sunsetting rules to continue growing plants until a constitutional challenge mounted by a group of patients is heard.
Even without that legal wrinkle, the seismic shift in how Canadians can obtain cannabis has polarized the medical community and left many questioning how easy it might be for recreational users to abuse the system — and the trust of doctors who are its gatekeepers.
Dr. John Goodhew, who has been helping patients access medical marijuana since the mid-1990s, says the new setup and attendant media attention will likely mean a flood of requests for the drug.
"This is patient-driven, not doctor-driven. So it's seldom that I'm going to have a patient in my office who has something and I'm going to say: 'Hey, why don't you try marijuana?' That's really not the way it happens," explains the primary-care doctor, whose downtown Toronto practice includes about 300 patients with HIV.
"It comes down to the reason somebody wants to use it."
While weed contains the psychoactive ingredient THC (tetrahydrocannabinol), there are hundreds of other compounds in the plant that may have remedial effects: many people with HIV or cancer use pot to stimulate their appetite to prevent wasting and to combat nausea caused by the drugs fighting their disease.
People with MS who use pot say it helps relieve muscle spasticity; some people with epilepsy attest that marijuana reduces their seizures; while others with chronic pain report the drug eases their suffering.
One positive aspect of the new rules, Goodhew offers, is that they do away with administrative red tape, allowing the doctor to judge whether a patient might benefit from cannabis when conventional pharmaceuticals have failed to provide relief.
"I have many patients in my practice who use medical marijuana, but it's in the context of comprehensive, ongoing care I provide my clients," says Goodhew, contradicting any notion he is a Dr. Dope.
"So people can come in with any condition and say: 'Sign me up for marijuana.' But likewise they can come in for many conditions to have OxyContin prescribed — I'm not going to prescribe it," he says of the highly addictive painkiller, recently replaced by a more tamper-proof pill called OxyNeo.
"It's going to have to be appropriate. I'm still going to be looking for some of the key symptoms that we know marijuana helps with, things like nausea, weight loss, muscle spasticity, epilepsy and chronic pain, of course."
Yet doctors' groups, including provincial Colleges of Physicians and Surgeons, are cautioning members against prescribing the drug, primarily because of uncertainties about its effects. Doctors, they stress, are under no obligation to authorize any patient to use marijuana.
The College of Family Physicians states on its website that Health Canada is placing doctors in an "unfair, untenable and to a certain extent unethical position by requiring them to prescribe cannabis." It also warns that physicians could be held legally liable if the patient suffers a cannabis-related harm, "just as they are with other prescribed medications."
"We want to make sure we don't harm our patients," says Dr. Louis Hugo Francescutti, president of the Canadian Medical Association. "And one of the ways we don't harm our patients is to make sure that if we're going to be giving them access to medication that that medication has been tested to the highest standards there are."
As it is, relatively few clinical studies have been done to assess the benefits and harms of marijuana, which medical conditions it can treat, and what dosages are safe and effective — all part of the rigorous process required for any other pharmaceutical brought to the market, he argues.
"But right now we're asking Canadian physicians to put patients in harm's way because we'd be prescribing this medicine — they call it medicine, I'm yet to be convinced it is — blindfolded, because we really don't know anything about the strains that are out there."
That's a concern the CEO of Medreleaf, one of 12 producers licensed so far to grow medicinal pot, has often heard from the medical community. It's a worry he calls understandable.
"So the struggle that we have in this case is we're dealing with a plant — let's call it what it is — and there are a variety of producers producing what they're all calling the same thing — 'Oh, I've got medical cannabis,'" says Neil Closner.
"But there are literally hundreds of different varieties of this plant, all that have very different chemical compositions and chemical characteristics, which make their interactions with individuals very different."
The 5,100-square-metre Medreleaf plant, located in an undisclosed high-security location in Markham, Ont., north of Toronto, is growing 20 varieties acquired through a partnership with Israeli producer Tikun Olam, which has been gathering "battle-tested" treatment data on about 7,000 patient users over the last decade.
To obtain marijuana, a patient registers with the company online and mails in their prescription. Trained nurses, called patient care co-ordinators, work with the person to determine the strains most likely to help their symptoms.
"In almost all cases, patients start off taking one variety and wind up moving to something else," says Closner. "And we can work through that with them."
Medreleaf will soon post its catalogue of varieties online, at which time it will also reveal product prices.
Prohibited by Health Canada from operating a store-front for patients to pick up their orders, the company will send its product by courier to anywhere in Canada, requiring a signature upon delivery.
"It's not going to be just left on someone's doorstep," says Closner, though he concedes the mode of delivery could pose the risk of the pot being diverted for illegitimate purposes.
Goodhew, who prescribes a daily maximum of five grams of medicinal marijuana, concedes some people try to fool doctors into unwittingly authorizing access to dope that will be smoked to get high — not to feel better.
"It would be naive to say otherwise," he concedes. "But I've done my due diligence. This comes back to clinical judgment. You could ask me exactly the same question about Percocet or OxyContin or Tylenol 3s.
"With almost any question that gets raised, I look at the analogy of the narcotics we prescribe, which are much more addictive, have much higher street value, and yet doctors have been dealing with them for years and we're comfortable with being gatekeepers with that."
Still, like the CMA and other doctors groups, Goodhew has some criticisms of the new regulations, especially that only dried weed can be prescribed. That will likely mean many patients will get their dose by toking a joint, an "unhealthy" practice he discourages, suggesting a vaporizer instead.
Health Canada, which also discourages smoking, says patients are free to make edibles, by incorporating the herb in baked goods or creating an oil or tincture.
Despite the smoking aspect, Goodhew acknowledges there are positives for patients under the overhauled regulations: more consumer choice in varieties, likely higher-quality products, and the opportunity for clinical studies to determine marijuana's benefits and potential harms.
Closner of Medreleaf, not surprisingly, also touts the advantages, saying a commercial greenhouse provides sanitary growing conditions that ensure mould-free products that are safer and more consistent in quality.
"Doctors up until now under the old program were essentially writing prescriptions for — it's a crude term, but — basically a street drug," concludes Closner.
His budding company is embarking on a cross-breeding program aimed at creating unique strains to address specific patient symptoms. It also hopes to partner with researchers to "help elevate the science and the understanding of this product."
Francescutti of the CMA still isn't convinced.
"It was a court that said we believe there's benefit and patients should have access to it," the Edmonton emergency medicine specialist says of the 2000 Ontario ruling that led Ottawa to initially regulate medicinal marijuana.
"So it was the courts that quite frankly put us in this mess and we're trying to figure a way out of this mess. And trust me, we are in a mess."
"The way I'm going to handle it is not to provide access to marijuana. It's as simple as that."
Follow @SherylUbelacker on Twitter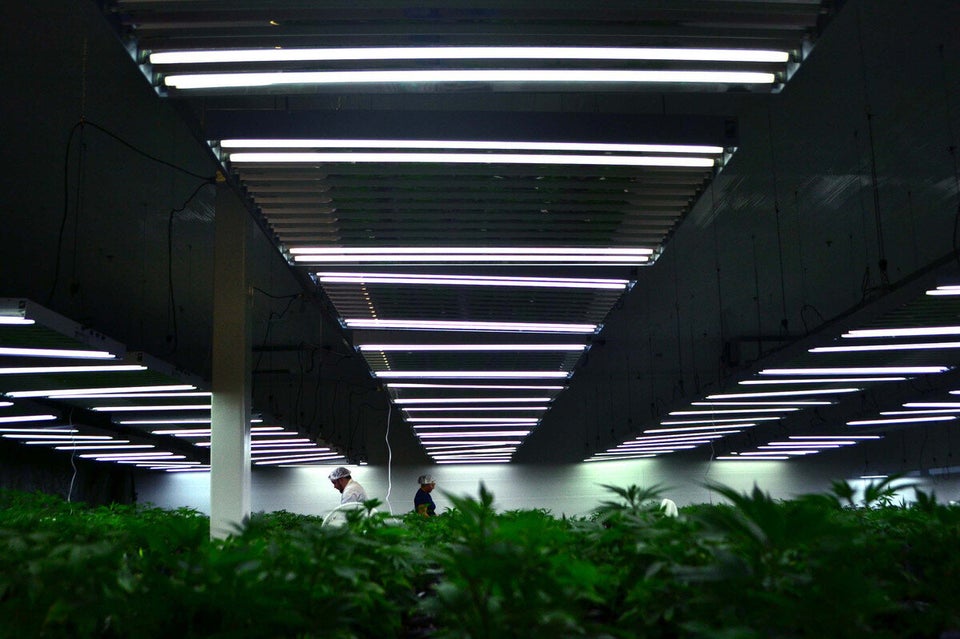 Tweed Inc. - Legal Marijuana Grow-Op