Frankie Knuckles, the "Godfather of House Music," died Monday from complications related to diabetes in Chicago. He was 59.
The Independent reports Knuckles died at his home with the death confirmed by Knuckles' business partner Frederick Dunson to the Chicago Tribune.
Knuckles, born Francis Nicholls, grew up in the Bronx and was studying textile design when he began working as a DJ in various clubs in the early '70s. From there Knuckles moved to Chicago and became the main DJ at the Warehouse. It was there that the term "House Music" was coined.
"I was driving past a shop in Chicago and I saw a sign that said, 'We play house music,'" Knuckles said in a 2012 interview with Music Radar. "I said to my friend, 'What the hell is house music?' He said, 'It's the kind of music you play at the Warehouse.' Back then, house was the music you heard at a great house party -- a party at your friend's house. A bit of soul, funk... a bit of rock and classical. It was about opening your mind to all the music that was out there."
Knuckles went from playing the Warehouse to establishing his own club the Power Plant in Chicago in the early '80s. As well as releasing singles such as "Baby Wants To Ride" and "Your Love" he was also mixing tracks for a variety of artists including Michael Jackson. Knuckles told Music Radar about taking the "zombie portion" music from Jackson's "Thriller" video and creating his own club edit from it.
"In the end, I had a gazillion little bits of tape -- some no more than half a second of sound -- all stuck together," he told the publication. "You know something? It worked! I pieced it all together and I had my two-and-a-half-minute breakdown. And it was perfect -- even if I'd been just a few milliseconds out with one of those edits, it would have thrown the whole thing. I was a master of rhythm. A master of editing."
In the '90s Knuckles saw his status soar with demand from clubs internationally for residency stays. He also released his debut album "Beyond The Mix" in 1991 and a sophomore effort "Welcome To The Real World" in 1995. He also worked on remixes by Luther Vandross, Diana Ross, Whitney Houston and Toni Braxton. In 1997, he earned a Grammy for Remixer of the Year, Non-Classical.
In 2004, Chicago paid tribute to Knuckles by naming a portion of Jefferson Street in Chicago -- the location where the Warehouse stood in the '70s -- Frankie Knuckles Way. On Aug. 25, 2004 Chicago named the day Frankie Knuckles Day with then Illinois Senator Barack Obama giving his approval.
Despite the technological advances for DJs worldwide and computer software available, Knuckles said he preferred to "rely on my ears" versus computers. "The digital world is too clean and too set in stone -- there are too many rules," he told Music Radar. "I miss analogue. I miss tape."
News of Knuckles' passing touched off a flood of tributes via Twitter. Here are some of those reactions by artists ranging From Wu-Tang Clan to Dianne Warren: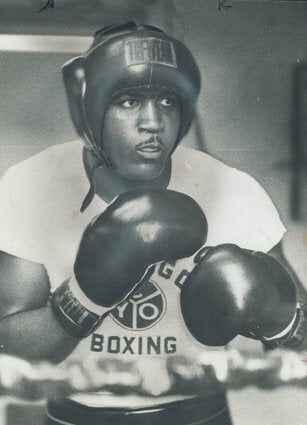 Notable People We've Lost In 2014