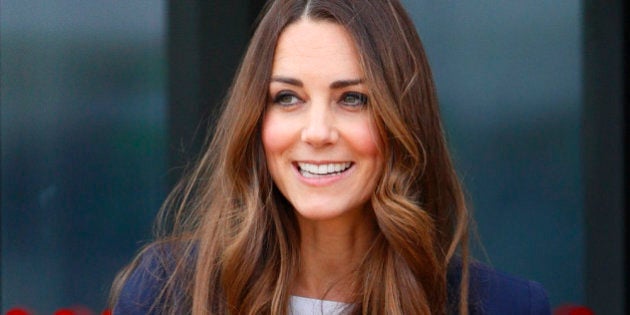 Some of Kate's purchases included a green plaid onesie, denim shorts (um, how cute is this?), a navy-and-white striped onesie and navy-striped pants (we want a pair of these in our size).
But before she finished her mini shopping spree, Duchess Catherine picked up a few items for herself (what woman can resist a few Gap classics?) including two pairs of pants.
We can't wait to see what Kate pulls from her closet!
Check out pics of Kate after her Gap excursion here.