Just days after slamming Photoshop, Lorde has again fallen victim to airbrushing- this time on the cover of Fashion magazine.
The "Royals" singer graces the cover of the Canadian mag's May 2014 issue, looking flawless but with the help of a little bit of retouching on her lily white skin.
Granted, airbrushing is the norm in fashion mags (see Lena Dunham and Kanye West in Vogue), but the just-released cover is odd timing considering the New Zealander recently lambasted the practice.
On Sunday, the Grammy winner posted two photos of herself on Twitter- one retouched, one not- and wrote:
"i find this curious - two photos from today, one edited so my skin is perfect and one real. remember flaws are ok :-)"
Airbrushing aside, the 17-year-old looks stunning as she models a gold beaded Dolce & Gabbana dress with wide sleeves and sports matching gold jewelry.
In the accompanying article, the Instagram lover explains her fascination with menswear.
"Jackets and pants are my power clothes," she says. "I agree with Annie Lennox when she said, 'wearing a suit is like wearing armour.' I wore pants and a shirt at the Grammys because it made me feel confident. I remember looking at early photos of Patti Smith when she was wearing those men's shirts she chopped off at the sleeve. That, to me, is the strongest look in the world."
We wonder if Lorde will have any strong words to say about this cover!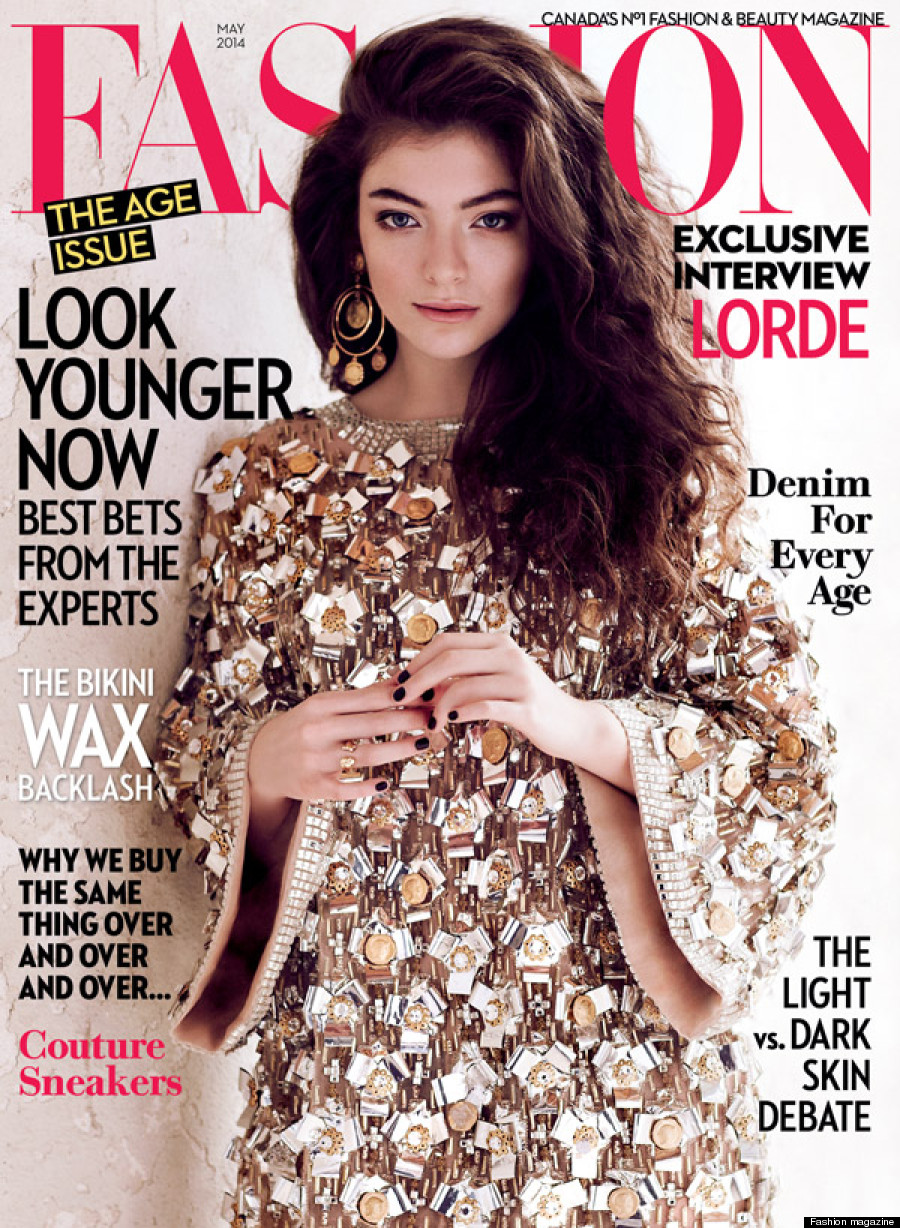 Also on HuffPost
No Makeup, Still Gorgeous!