Oh hey there, gorgeous Shailene Woodley!
Jennifer Lawrence's heir apparent took a major style risk on the "Divergent" red carpet in Germany on Tuesday when she sported a rather revealing white gown.
The 22-year-old actress strutted what her mama gave her in a plunging v-neck Zuhair Murad dress, which featured bold shoulders and a gold embellishment that ran along her arms and torso.
The body-hugging frock accentuated the pixie-haired cutie's beautiful figure to perfection, while a bold red lip was the only "accessory" that adorned "The Fault in Our Stars" stunner.
This outfit is the latest in a string of widely different looks the actress has worn during her "Divergent" press tour. From a croc embossed shift dress and a blue lace gown to a black satin pantsuit and a tomboy-ish ensemble, the laidback star has run the gamut of red carpet dressing (and we love her for it).
We're going to say it straight out: this dress is our favourite!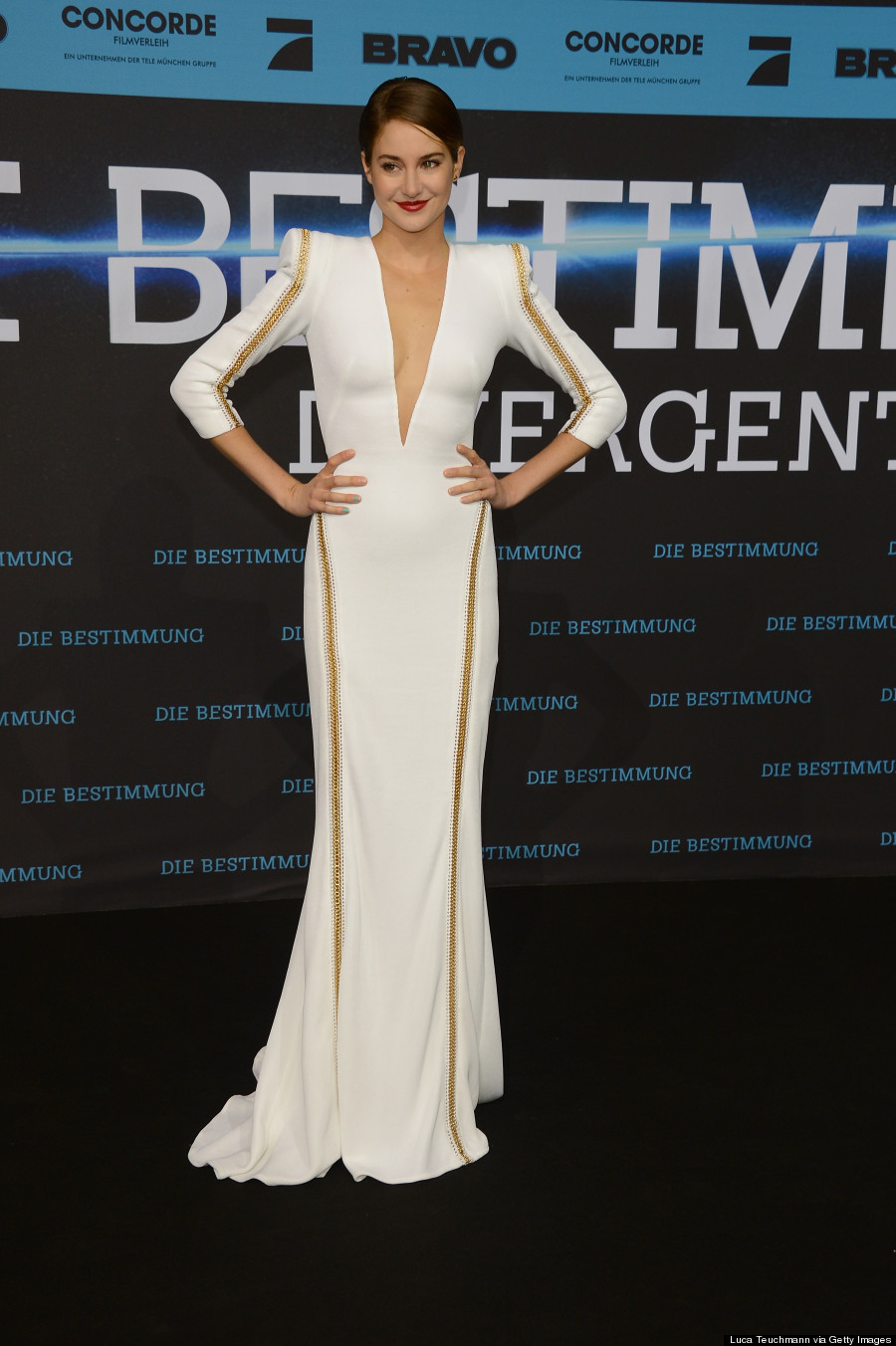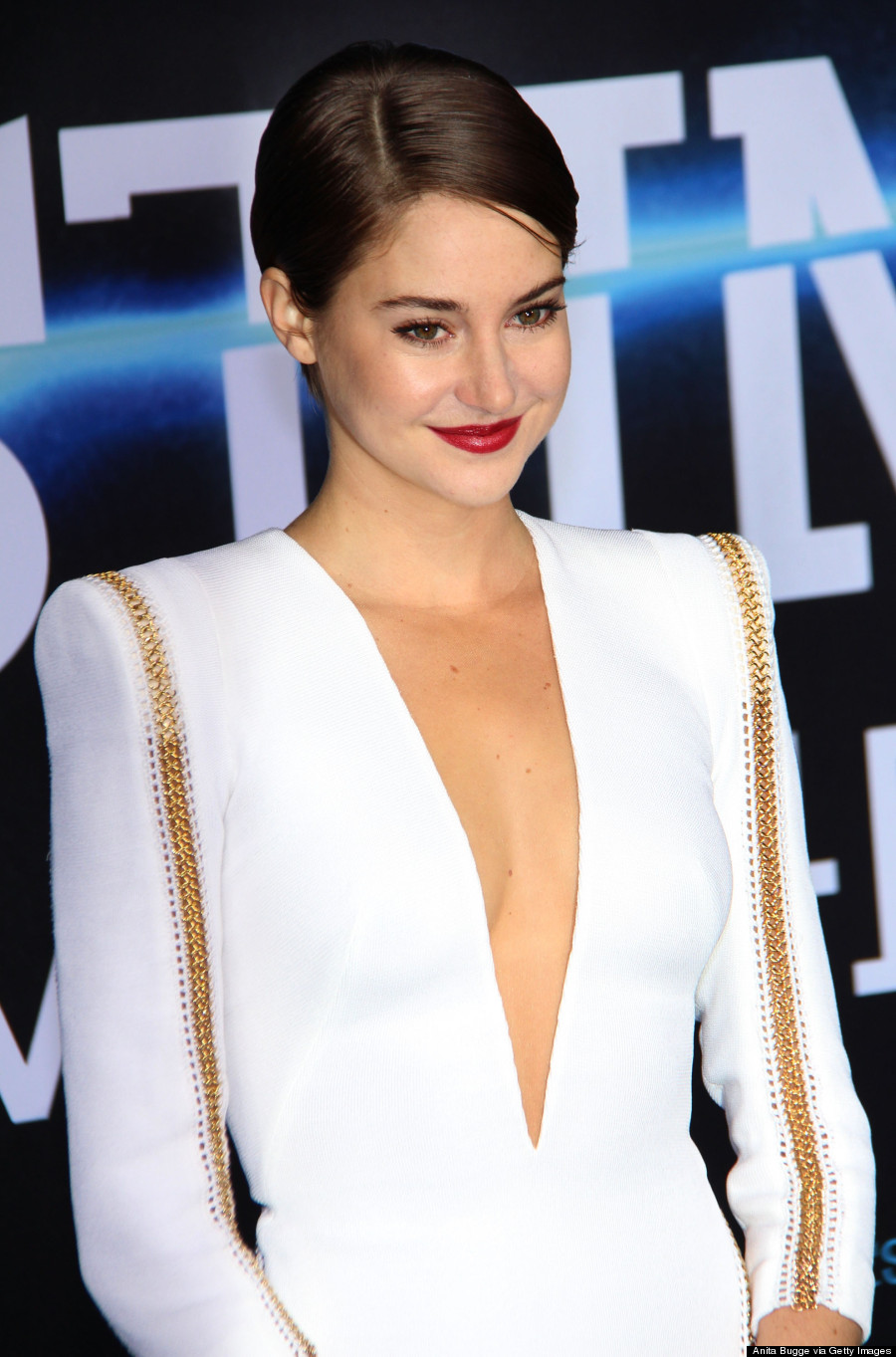 Also on HuffPost