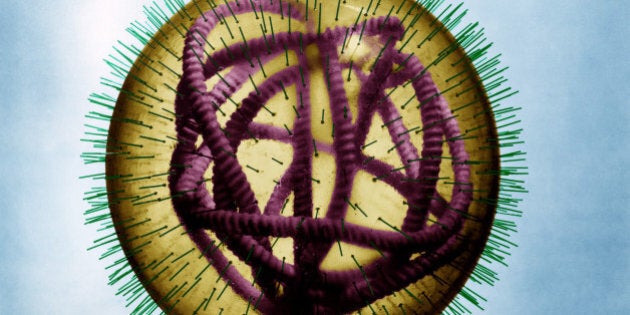 Edmonton is now reporting a case of measles in its region, a day after Calgary confirmed two further cases in the city, bringing the total number of cases for the contagious virus in the province to six.
Many of the outbreaks have been connected to overseas travel, prompting Ontario's chief medical officer of health, Dr. Arlene King, to issue a warning to be vigilant.
"Measles anywhere is a threat everywhere."
Symptoms of measles include a fever, runny nose, irritability and red eyes/sensitivity to light, and then a rash that begins on the face and moves downward, usually about three to seven days after the initial symptoms. Though measles can be fatal, the disease is considered to be preventable with a vaccine.
In Canada, vaccines for measles are given to children at 12 months as part of a shot that includes measles, mumps and rubella, and a second dose at 18 months or four to six years of age. For that reason, children under the age of one are particularly vulnerable, as are pregnant women and those with compromised immune systems.