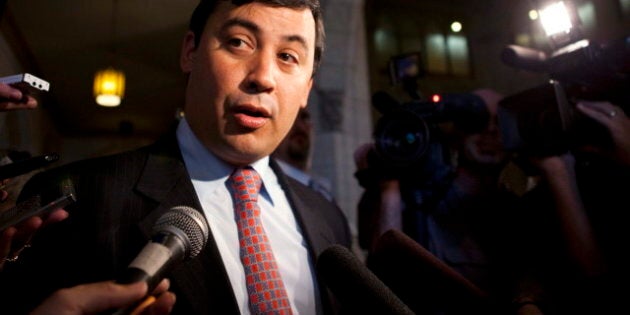 OTTAWA — Conservative MP Michael Chong will introduce a new bill Monday amending his original Reform Act as a way of trying to win support from his caucus colleagues.
His new bill, "An Act to amend the Canada Elections Act and the Parliament of Canada Act (candidacy and caucus reforms)," seeks to empower members of Parliament and gives them a clear path to dump their party leader if they are unhappy with his or her performance.
Originally, Chong had suggested that only 15 per cent of a parliamentary caucus would be able to trigger a leadership vote. After discussions with Democratic Reform Minister Pierre Poilievre and a special caucus meeting last week devoted to discussing Chong's bill, the MP for the Ontario riding of Wellington–Halton Hills will make it slightly more difficult for caucus members to dump their boss.
that 20 per cent of MPs, rather than 15 per cent, be needed to call for a leadership review.
that the names of all MPs who sign a letter asking for a leadership vote be made public by the caucus chair.
that a provincial nominations officer, elected by provincial riding association presidents, will have the final say over which candidates qualify to run in a nomination contest, rather than the local riding association, as Chong first proposed.
One source told HuffPost that Poilievre wanted the leadership vote in caucus to be a standing – rather than a secret – ballot but that Chong stood his ground and refused to accept that amendment. Chong, according to one MP, felt that since union bosses are not allowed to ask their members for a standing vote for fear of retaliation, neither should political leaders.
The Huffington Post Canada has also learned that in an effort to appear compromising, Chong's bill will also allow the party leader to de-register a riding association, if for example, the organization went rogue. Rules governing the leadership vote will also be included in the Parliament of Canada Act, rather than the Elections Act because the Conservative caucus does not trust Elections Canada, the arms-length body that administers the act, one source said.
Some of the amendments may help Chong get his new bill to committee – so far, the opposition parties agree with him and 20 to 25 Tories are ready to back it. But at least one MP thinks the changes went too far towards pleasing the government.
Edmonton Conservative-turned-Independent MP Brent Rathgeber said publicizing the names of MPs who call for a leadership review would deter people who are dissatisfied with the leader from doing anything about it.
"It weakens the bill significantly," Rathgeber said.
"If the people who are promoting the review are outed, they are in a serious, serious trouble if this thing is not successful," he said.
"If it works, then it doesn't matter, then the leader is gone and you're into a new leadership. But if you are outed that you were one of the sponsors of this leadership, that you were one of this 15 or 20 per cent, and the thing fails and doesn't get to 50 per cent [support] of the caucus, you are publicly known as being disloyal to the leader and that would make your life very unpleasant."
Several Conservatives believe Chong is being wildly optimistic and that, while he wants to try to be reasonable and accommodating, Poilievre and the PMO will never accept his bill.
Other MPs suggest Chong's amendments may be enough to get support from undecided backbenchers to send the bill to committee.
Conservative MPs have been under pressure from the whip's office and their riding associations not to support Chong's bill.
Calgary MP Deepak Obhrai and Winnipeg MP Joy Smith have also mounted letter-writing campaigns against the bill. Obhrai flatly told HuffPost this week that he does not think Chong's amendments will be enough to get Tory MPs to support his bill.
"Fundamental change hasn't taken place, which is my serious objection," Obhrai said. "[Chong] is taking away power from the grassroots.
"I cannot accept accept that the membership would be disenfranchised over a decision that they originally made," he added.
In a Feb. 6 letter to each member of the Conservative caucus, Obhrai called Chong's original private member's bill, the Reform Act, "a direct attack on the rights of grassroots Canadians."
Read the full letter. Story continues below.
Obhrai told HuffPost that if Chong wants formalized leadership reviews, he should bring forward a motion at the party's national convention. But it isn't fair to party members for a select group of MPs to judge the leader, he said.
Chong refused a request for an interview. He said he would speak to it when it is tabled on Monday. In the past, Chong has argued that his bill strengthens Parliament by restoring local control over party nominations, turning caucus into a decision-making body, and ensuring party leaders are accountable to their caucus.
Rathgeber told HuffPost that even if Chong's bill receives enough support for a committee study, the PMO could amend the bill and kill its intent, just as it did with his bill which called for the disclosure of top public service salaries.
Rathgeber remains fully supportive of Chong's efforts to empower the backbench. The party leaders simply have too much power, he said.
The Prime Minister's Office, for example, maintains a hold on the backbench via the leader's power to approve or veto an MP's candidacy for the next election. The PMO also names the caucus chair, dictates committee memberships and chairs, decides who will speak in the Commons, approves the topics and tells MPs how to vote on most matters.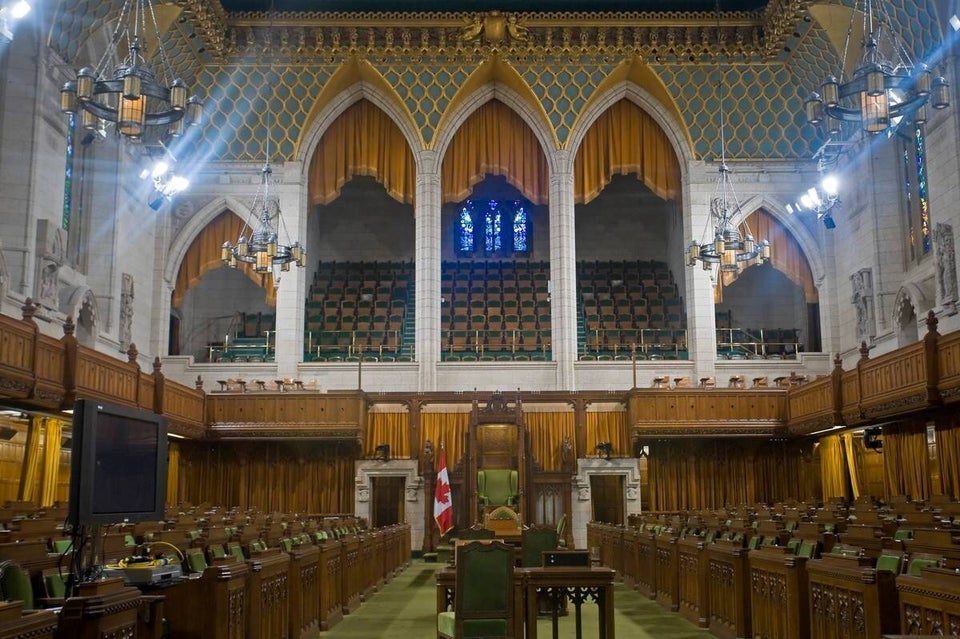 How Much Are Federal Politicians Making?