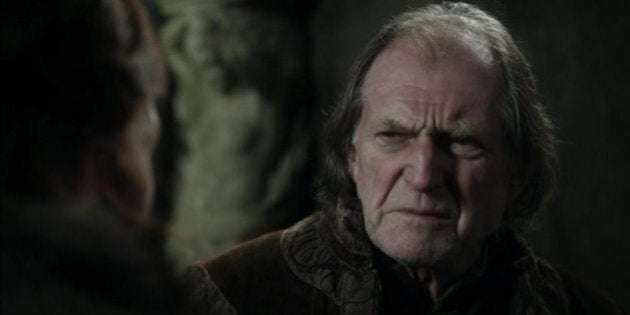 When "Game Of Thrones" unleashed the show's now-infamous Red Wedding episode last season, traumatized fans were left to watch helplessly through their fingers --usually while their friends who'd read ahead in the books and knew what was coming filmed their horrified reactions.
So it's safe to say that David Bradley, the actor who plays Walder Frey on the show, the patriarch responsible for orchestrating the on-screen bloodbath, knows he's not exactly a fan favourite heading into Season 4, which premieres this Sunday on HBO.
Speaking to HuffPost TV Canada during a visit to the set of Bradley's new show, the Guillermo del Toro-created horror series "The Strain," Bradley said he knew immediately that he'd be hearing it from "Game of Thrones" viewers.
"Michael McElhatton, who was my co-conspirator in the Red Wedding, when we finished the scene, we both agreed that we might just stay off the street for a few days," Bradley joked.
"I've had people winding their car windows down and shouting at me," he explained. As for what they shout, Bradley hesitated, laughing. But according to the actor, the most printable version goes something like, "'I can't forgive you for what you've done!'"
The fan feedback isn't just limited to the streets either. Bradley said he's watched all the YouTube viewer reaction videos people send him too. "You realize then how big it is, and how many fans it's got," he said. "But to see all that YouTube footage, and people cursing at the screen ... it's rather alarming, but quite gratifying."
Apparently his former "Game of Thrones" co-stars have been a little more forgiving. "I bumped into [series co-creator] David Benioff and a few of the Starks that I ... got rid of at Comic Con in San Diego this year, and we all had a meal and a drink," Bradley recalled. (Considering he helped put them out of a job, we're hoping he picked up the cheque.)
Regardless, Bradley knows he'll have to pay for the events of "The Rains of Castamere" eventually -- just don't expect it to happen any time soon.
"Obviously not in the fourth season, but I'm sure there's some kind of retribution waiting for me somewhere down the line," Bradley said, laughing. "But I like to think he gets away with it."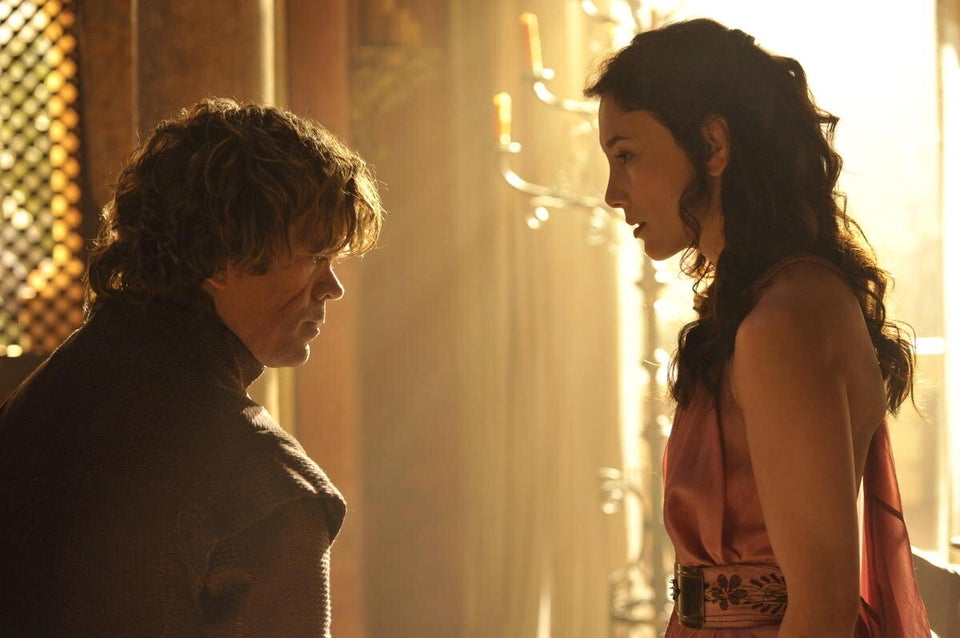 'Game Of Thrones' Season 4