The map, which was designed by Bay Area-based blogger Ryan Anderson, generated some strong debate over whether it accurately reflected each province's corporate makeup.
Now, Anderson has designed a second map taking people's feedback into account.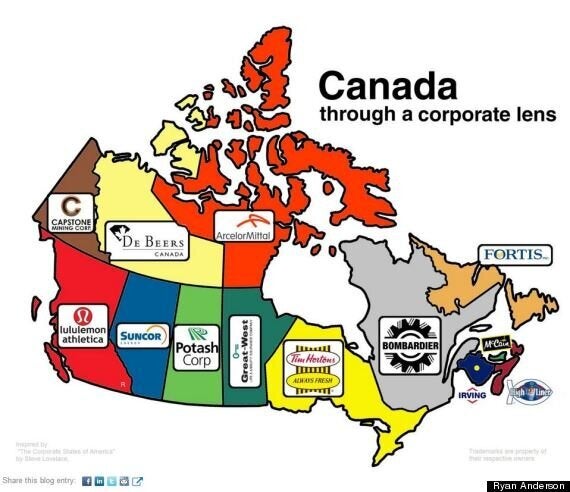 Tim Hortons has taken the place of CIBC in Ontario, while Fortis has subbed in for Exxon Mobil in Newfoundland, Empire has been switched out in favour of High Liner Foods in Nova Scotia and both Irving and McCain have been added for New Brunswick.
Tell us: do you think this map provides a more accurate picture than the last one?