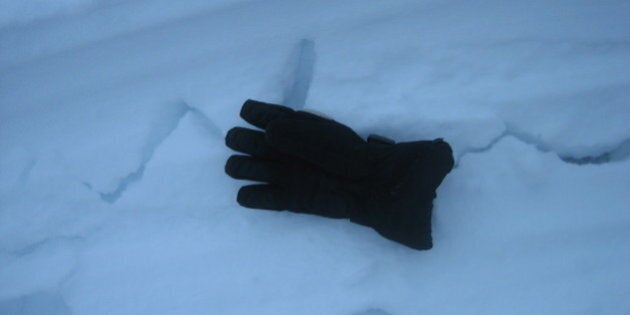 A skier is lucky to be alive after he was briefly buried in an avalanche on Sunday near Canmore.
Two skiers triggered the slide on Mt. Lawrence Grassi at about 3 p.m., leaving one of them completely buried except for his hand sticking out of the snow, said Kananaskis Country public safety officials.
The second skier had just started using his avalanche beacon to look for the buried man when he saw a hand sticking out of the snow. He was able to dig him out.
The buried skier was wearing an Avalung, a backpack with an airbag and breathing tube, which he was able to keep in his mouth. He wasn't injured in the slide.
The avalanche was about 100 metres wide by 100 metres long and 40 to 100 centimetres thick, officials said.

10 Of The Deadliest Avalanches