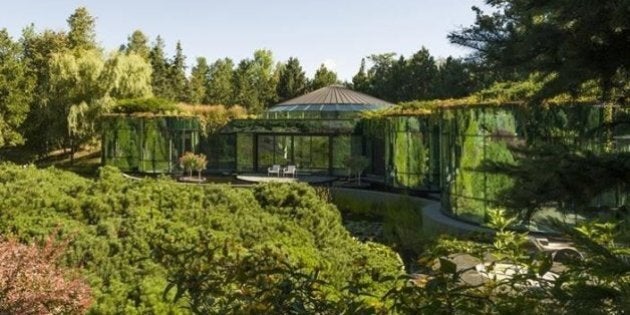 This is no ordinary house: Designed using advanced green technologies, the building is half-buried in a hillside, with the south side exposed in all glass to capture the sun's heat, the Ottawa Citizen reports.
The house features rainwater-harvesting technologies and a new building block technology that developer Bill Teron first experimented with on the property, before adapting it to housing developments elsewhere.
Teron built the house a decade ago, years after he had come to be recognized as one of the founders of two Ottawa suburbs: Bells Corners and Kanata. He built the house on a 13-acre lot he saved for himself while developing the Beaverbrook neighbourhood of Kanata in the 1970s, the Citizen reports.
But the realtor notes that, for all its size and breathtaking appearance, this house isn't well-suited for large families: It has only two bedrooms.
The home is "wonderful for any couple or small family," Christie's says of the 5,600-square-foot property.
So, green in some ways, but not so much in others, eh?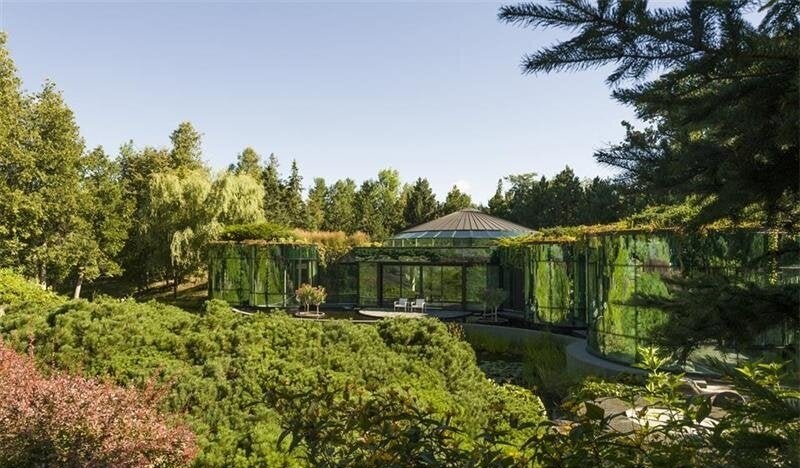 Bill Teron's House At 18 Kanata Rockeries Private