Don't call it a comeback.
Only this time, Brazeau will be providing "sober second thought" as a special guest referee for a Great North Wrestling show featuring former WWE wrestler, The Honky Tonk Man, in its main event.
And it seems the outcast senator has even dusted off his old boxing nickname: "Brass Knuckles" Brazeau.
In the clip, Brazeau is shown with scars and a Band-Aid on his forehead but tells Great North wrestler "Hannibal" they have nothing to do with boxing.
"These are all the scars I had working at this place," he said, gesturing at Parliament Hill.
When asked if he can be counted on to officiate the match fairly, Brazeau says he has always been a "trustworthy" person.
"I think that you can trust me and certainly the fans can trust me. I'll be calling this match right down the middle," he said. Then, after removing his sunglasses, Brazeau added: "Or maybe not."
"I can only say I hope the Senator stays focused on his 'call it as you see it' position in this big match and he does not get distracted by the on goings surrounding his current position outside the ring," he said in the email.
The Honky Tonk Man added that if Brazeau doesn't keep things fair, he will "administer the proper punishment."
The wrestling legend is well-known for smashing his guitar on the heads of those who do him wrong.
"There's always a time and a place to speak our minds and to words intelligently," he said. "And unfortunately that wasn't very good on (Trudeau's) part."
The event will take place May 10 in Smith Falls, Ontario. Some of the proceeds will be given to a local charity.
Brazeau was suspended without pay from the upper chamber in November over allegations of inappropriate housing expense claims. He and former Liberal senator Mac Harb are both facing charges of fraud and breach of trust.
Brazeau was also charged with assault and sexual assault after a domestic incident in February 2013.
"It is what it is," he told the CBC's Rosemary Barton. "I've got four mouths to feed."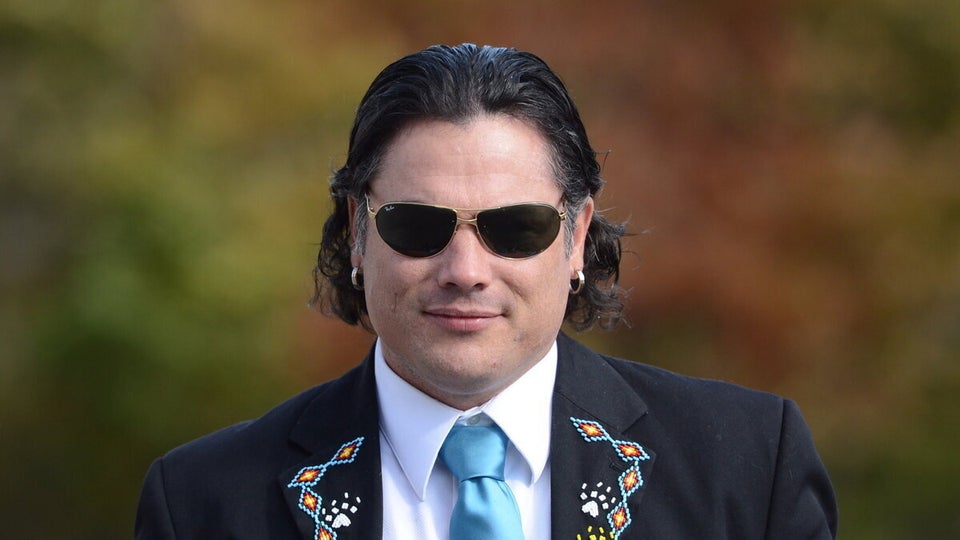 Outcast Senators Strike Back