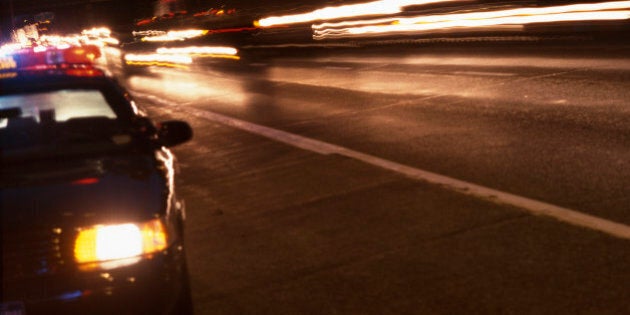 A police chase that began at a video game store break-in in Thornhill and ended 90 kilometres away in Hamilton ran so long that both police and the suspect car had to stop for gas.
Police say the long chase began at an EB Games location at 11 Disea Dr. in Thornhill, near Bathurst and Centre streets.
With the help of a police helicopter, two suspects were seen leaving the scene and fleeing in a vehicle.
The helicopter tailed the suspects from above as police vehicles kept pace. Police say the suspect vehicle reached speeds of up to 180 kilometres an hour.
The chase went across the GTA in a southeasterly direction, from Thornhill to Milton, and eventually ended in Hamilton, where police say the car was abandoned.
Police tell CBC News they know the identity of the man who was driving the car, but so far there is no word on arrests or changes.
Police are reviewing surveillance video from one of the gas stations where the driver stopped
Police recovered the vehicle, which was loaded with store merchandise and registered to a Mississauga address.