With the rest of royal family's schedule already set, Will, Kate and George will do everything from meet the countries' government officials to explore the best of New Zealand's and Australia's entertainment and culture.
April 8: First day of rest after their flight.
April 14: Family heads to Christchurch for a ceremony for those who died in 2011 earthquake. Next, Will and Kate will watch a 2015 Cricket World Cup event, visit an air force museum and memorial wall.
April 15: Final day of rest.
April 16: Arrive and attend a reception at the Sydney Opera House.
April 17: Visit fire-ravaged street at Blue Mountains in Sydney.
April 18: Attend the Royal Easter Show, visit a children's hospice before watching a demonstration by surf life-saving volunteers in Sydney.
April 19: Travel to Brisbane to check out the RAAF base, followed by a reception for Queensland's youth
April 20: Back to Sydney for a cathedral service then visit Taronga Zoo where a bilby (macrotis) enclosure will be named after Prince George.
April 21: First day of rest in the Down Under.
April 22: Will and Kate will visit the National Indigenous Training Academy to view Aboriginal art and go on a walking tour of the area.
April 23: Family visits Adelaide for a music workshop and watch a skateboarding display.
April 24: Family heads to the National Portrait Gallery in Canberra and attend a reception at Parliament House, followed by tree-planting.
April 25: On the final day of the tour, the family will attend an ANZAC Day March, lay a wreath, and plant a "Lone Pine" tree in the Memorial Garden.
Check out more photos from the tour below: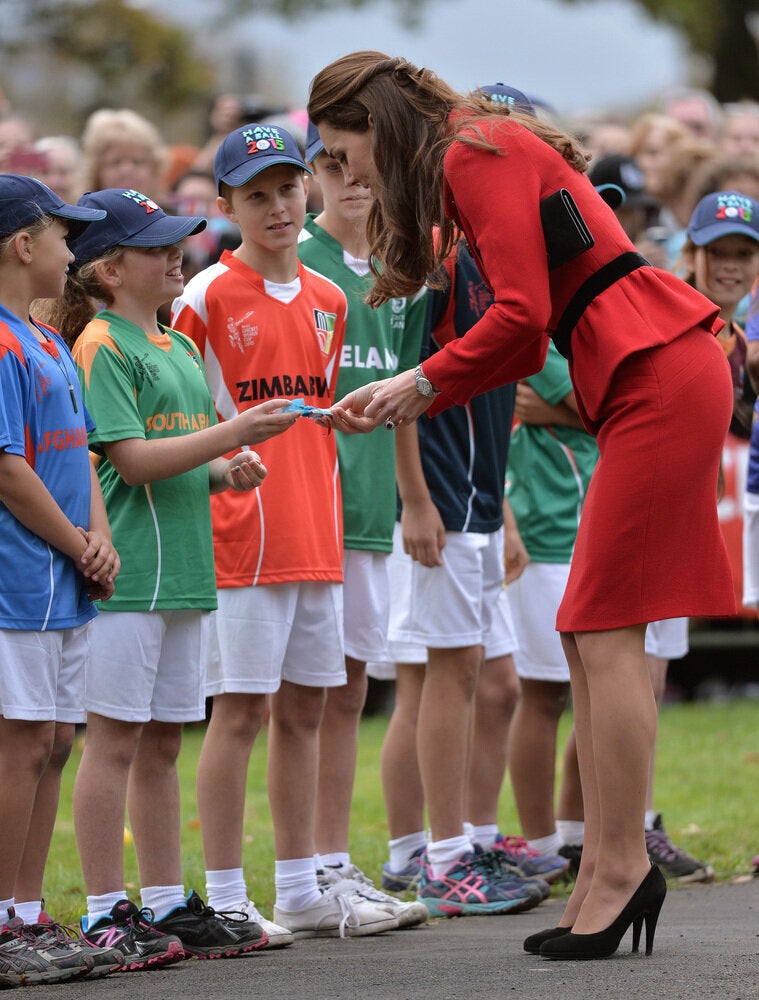 Wills and Kate visit New Zealand and Australia