We knew Tay was trouble when she walked in!
Looking as if she were the cat that just ate the canary, the "I Knew You Were Trouble" singer posed like the red carpet pro she is and rocked a short, wavy hairdo, a red-orange lip and smoky blue eyes.
We're loving Taylor's grown-up look!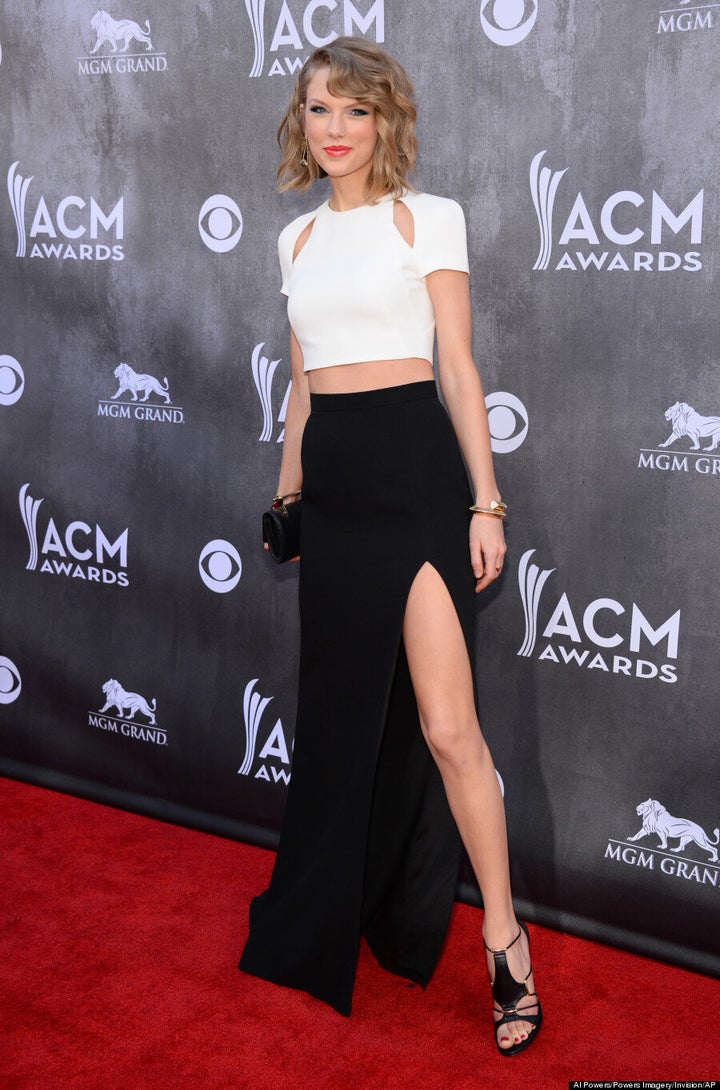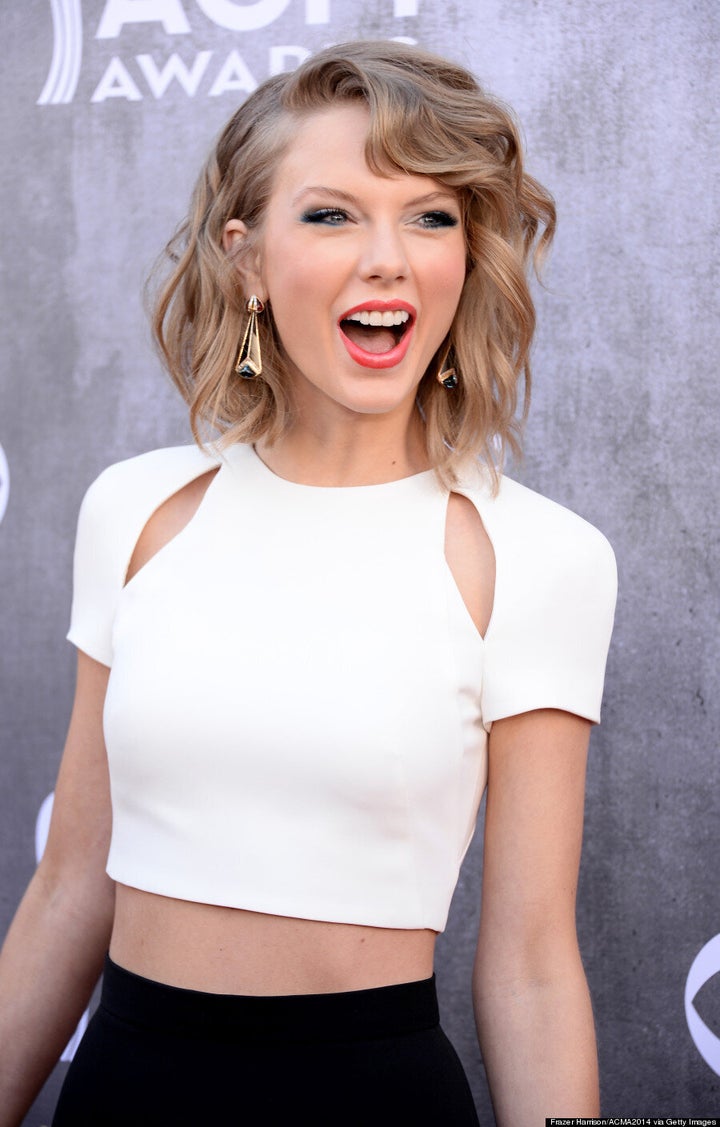 More red carpet looks from the ACM Awards: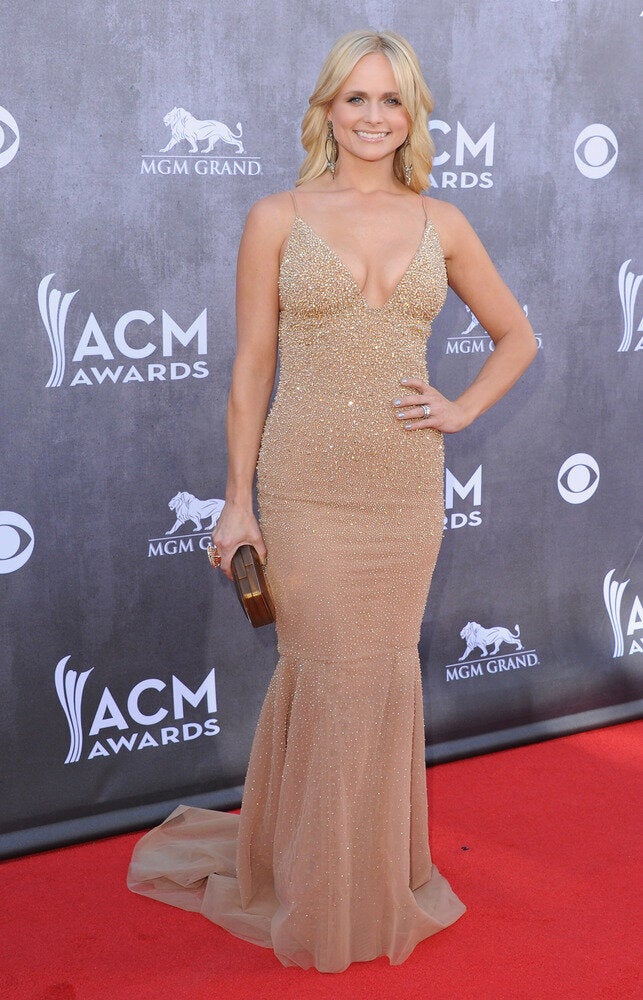 2014 ACM Awards Red Carpet