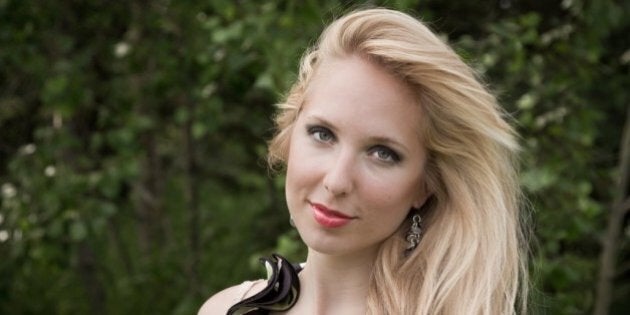 A B.C. student, who spent hours buried in snow and is alive partly due to hours of CPR, is making a promising recovery, said doctors.
Christine "Tink" Newman, 24, is alert and talking, but not quite able to walk yet, Dr. Vinjay Dhingra told reporters at the Vancouver General Hospital on Sunday.
"Her only complaints right now are really about her fingers and her toes. She's got some numbness and some tingling in there," said Dhingra, according to CBC News.
Newman, a former skeleton athlete from Calgary, is being hailed as a medical miracle after she was found with no signs of life in Garibaldi Park near Squamish on April 1.
Her return day hike had taken longer than she planned, so she stopped at a warming hut where a group of experienced skiers and snowshoers convinced her to stay overnight, reported The Province.
At 2 a.m. she went in search of an outhouse and fell into a tree well, a hollow created around the base of a tree that's covered by deep snow. Newman lost consciousness in the seven hours she was stuck, with her body temperature falling to 18 degrees C, said Global News. The typical body temperature is 37 degrees C.
A series of fortunate events unfolded next that led to Newman's astonishing rescue. The group from the warming hut, who assumed their new friend had left early, spotted Newman's backpack lying in the snow, said CBC. It was challenging to pull her from the 1.3-metre deep hole without getting trapped in the snow themselves.
Story continues after slideshow: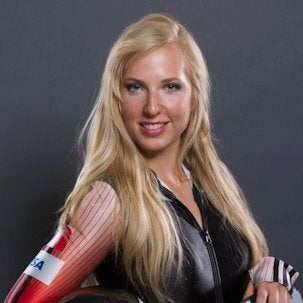 Her rescuers included a retired paramedic and a nurse who were able to start performing CPR right away, Squamish Search and Rescue manager John Howe told Pique.
For two hours, they took turns giving Newman CPR, with one taking off his shirt to give her body heat through skin contact, and another two giving mouth-to-mouth air, according to the CBC.
"Once you commit to CPR, you kind of have to stick with it," Eric Urban, one of the rescuers, told CBC.
Once a search and rescue crew reached Newman, they continued CPR for another two hours, meaning she received a total of four hours of continuous CPR — a North American record, according to an ER doctor who has researched accidental hypothermia, said Global.
A helicopter transported Newman to the VGH, where she received special treatment for severe hypothermia.
"They ran the marathon," said John Newman about his daughter's heroes, reported The Province. "If I had six gold medals to give out, these are the six people I would give them to."
Like this article? Follow our Facebook page

Or follow us on Twitter