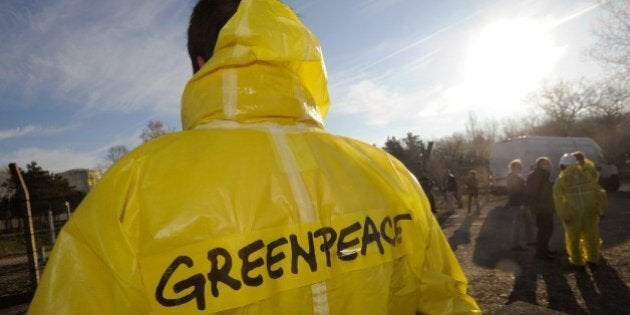 Greenpeace Canada is asking Elections Canada to investigate whether the Ethical Oil Institute is colluding with the Conservative Party in order to get around rules that limit donations to political parties.
Keith Stewart, the climate and energy campaigner for Greenpeace, has written a letter to the commissioner of Canada Elections complaining that Ethical Oil is using money raised from individuals and companies to
attack government critics.
As well, the letter alleges, "mirrored messaging" is going on between Ethical Oil spokespeople and Conservative cabinet ministers.
The complaint also alleges "multiple crossovers" between Ethical Oil spokespeople and Ottawa ministerial staff.
Stewart repeated the complaints at a press conference in Ottawa on Tuesday morning. CBCNews.ca is carrying the press conference live at 11 a.m. ET. Mobile users can watch it live here.
The Ethical Oil Institute, founded by writer and television host Ezra Levant, runs a website called EthicalOil.org that urges people to support Canada's oilsands. The site, set up in 2011, claims Canada's oil is inherently more ethical than oil produced by non­democratic countries headed by dictators.
Ethical Oil's first spokesperson was Alykhan Velshi, who left Jason Kenney's staff when he was immigration minister to work for the group. A few months later, Velshi returned to a senior position in the Prime Minister's Office.
In its letter, Greenpeace notes that Velshi's successor at Ethical Oil was Kathryn Marshall, who is married to Hamish Marshall, a former strategic planning manager in the PMO.
Kathryn Marshall, according to Greenpeace, was then replaced by Jamie Ellerton, a former assistant to Kenney as well as to Ontario Conservative Party Leader Tim Hudak.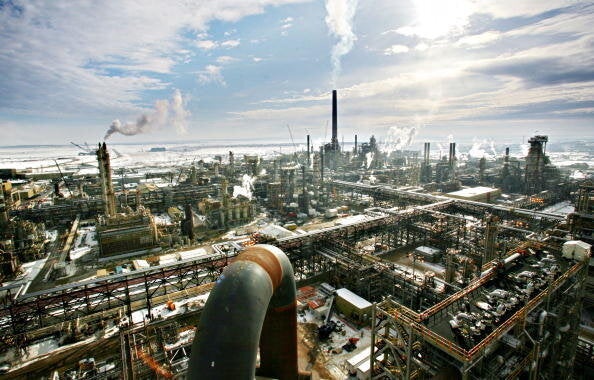 The Craziest Photos Of The Oilsands
Donation limits to political parties
Political party financing laws limit individual donations to a total of $1,200 a year and ban corporate donations entirely.
Ethical Oil asks for donations from individuals and companies on its website, and has a PayPal button to facilitate sending money to the site, but it does not issue charitable receipts.
It also encourages activist participation, and in 2012 urged its supporters to write to then Natural Resources Minister Joe Oliver to tell him "we don't want foreign interests or their local puppet groups manipulating our decision about our pipelines."
Those groups were identified by Ethical Oil as the West Coast Environmental Law Association, Environmental Defence Canada and the Pembina Environmental Association, among others.
Greenpeace argues election financing laws are breached even if a third party — in this case Ethical Oil — does not directly transfer money to a political party. There is no allegation in the letter that Ethical Oil is transferring money to the Conservatives.
Greenpeace is urging the commissioner of elections to find that if Ethical Oil spends funds it raises on activities supporting a political party's agenda, and has been set up by someone involved in the political party, then political donation limits have been contravened.
Greenpeace wants ruling before 2015
"We think there's a good chance the oil patch could put a bunch of money into Ethical Oil in the lead­up to the 2015 election, and we would like Elections Canada to rule on this now," Stewart said in an interview.
Ethical Oil differs from other advocacy groups that may have connections with political parties, Stewart said.
"This was a group set up by Conservative staffers, run by Conservative staffers, and everyone has direct links to the Conservative Party and it has been set up to further that party's agenda."
Ethical Oil has been singled out by critics for its Conservative Party connections before, but this is the first time it has been accused of transgressing election financing laws.
Here's a chart of the "six degress of separation" between the Conservative Party and Ethical Oil, courtesy of Matt Price.