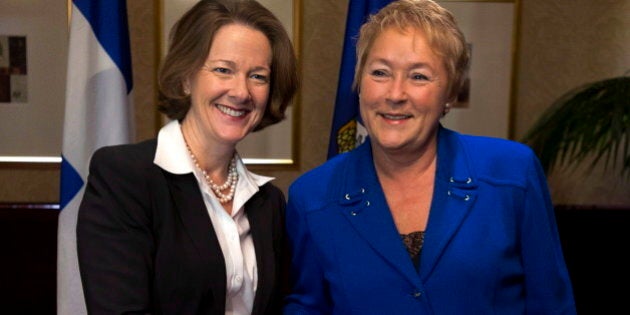 With yet another female premier exiting the spotlight, it may be difficult for some to recall a time when more than 85 per cent of Canadians were governed by provincial leaders who are women.
Even if that time was as recent as this past October.
The crushing defeat of Parti Quebecois leader Pauline Marois Monday night spelled the end of her short, controversial tenure as Quebec's first female leader.
But it also marked the fourth time in six months that a female premier — either through a decision to resign or not run again or a defeat at the polls — has found the door.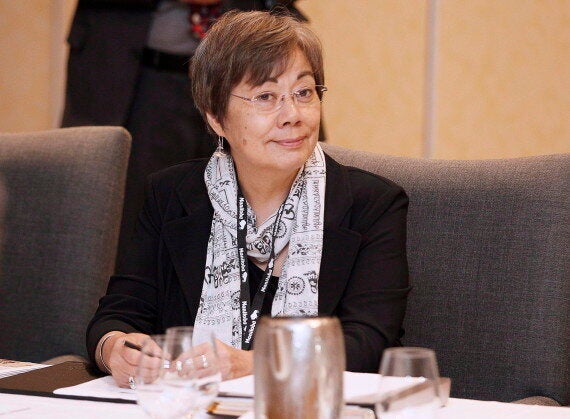 (Photo credit: The Canadian Press)
"I respect very much people who have been saying I should run again, but I have given my five years," she told The Canadian Press.
But in the territorial elections the next month, Aariak lost her seat in Nunavut's legislative assembly.
Only three women were elected — the same amount as the previous legislature — but because the seats grew from 19 to 22, the overall percentage of female representatives dipped.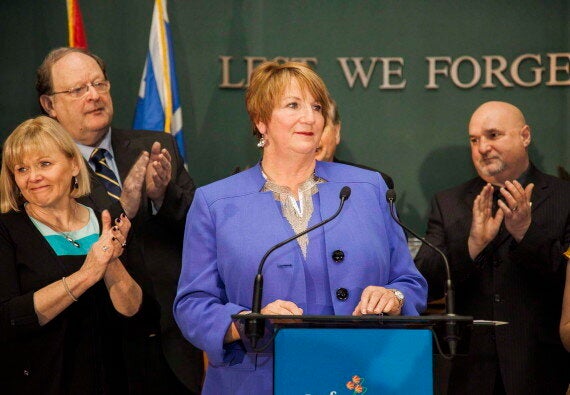 (Photo credit: The Canadian Press)
In January, embattled Newfoundland and Labrador premier Kathy Dunderdale — also her province's first female leader — called it quits.
"As the first woman to serve as premier, I hope I have stoked the fires of imagination in young girls in our province, and inspired them to consider running for public office," she said at the time.
"Tell them from me that there is no greater reward than knowing your service has made a difference to others."
Her replacement, Tom Marshall, has vowed to hold the post only until Newfoundland and Labrador Tories pick a successor this summer.
According to the latest quarterly poll from Angus Reid Global, Marshall currently has an approval rating of 49 per cent. That is a 25 per cent improvement from where Dunderdale sat when she resigned.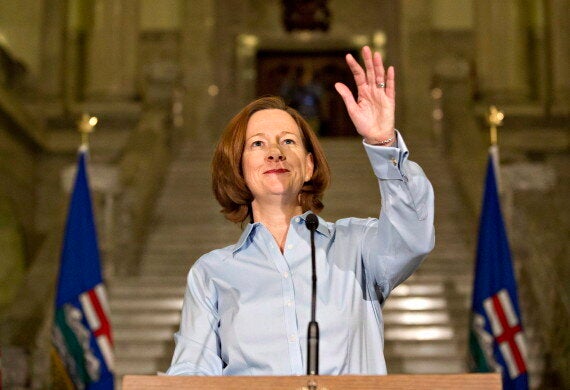 (Photo credit: The Canadian Press)
And, in March, it was Alberta's turn.
Alison Redford stepped down after a chaotic few weeks that saw her lampooned over lavish spending and a simmering caucus revolt.
She, too, was her province's first female leader.
The revelation that Redford spent $45,000 in December on first-class tickets and a government plane to attend Nelson Mandela's funeral in South Africa ultimately triggered her downfall.
But some have suggested that sexism also played a part in her political demise.
When backbencher Len Webber quit the Tory caucus before Redford's resignation, he called her abusive of subordinates and "not a nice lady."
Webber's choice of words sparked debate as to whether or not Redford was being held to a different standard than her male colleagues.
"There seems to be some standard that somehow it's OK for men in public life to act a certain way. But if women do that, that makes them not nice ladies," McLellan said.
"Both men and women have to understand how significant a barrier that can be for participation of women in politics."
Ontario Premier Kathleen Wynne could also find herself out of the job if her province heads to an election this spring. She said at the time that while she hoped sexism didn't play a part in Redford's downfall, it wouldn't surprise her.
"Would it be a shock to me if there were some part of the decision that had to do with her being a woman? You know it wouldn't be a shock to me," Wynne said.
Others, though, pointed out that Alberta Progressive Conservatives also forced out their last two leaders, Ralph Klein and Ed Stelmach.
And British Columbia Premier Christy Clark was re-elected just last May. In a stunning turnaround, Clark was rewarded with a majority government when many pundits thought she'd lose by a wide margin.
On Tuesday, Wynne told reporters that despite the loss of a fourth female premier, she believes more women will rise to leadership roles in Canadian politics.
"It's something that will happen ... and we will have more women in these roles if we encourage women to get into politics in the first place," she said.
The executive director of Equal Voice, a group committed to electing more women at every level of government, agrees it is important to see women serving as premiers to underscore they can be — and are — leaders.
"They may be equally as fallible as their male counterparts but, regardless, they are capable and motivated to lead," Nancy Peckford said in an email to The Huffington Post Canada.
Balanced representation in legislatures and councils means women can bring their priorities and insights to the table, she said.
"A year ago, when there were six female premiers, Equal Voice was being asked if the struggle for women's equality in politics was over," she said. "And while Equal Voice was very eager to celebrate the success of those premiers at the time, we recognized it didn't change the fact that, on average, women only comprise 25 per cent of our legislatures and councils."
Peckford points out that even when Dunderdale was leading Newfoundland and Labrador, the percentage of women in that legislature hovered around 16 per cent.
She says Equal Voice is not discouraged by the recent struggles of female provincial leaders.
"The fact that there were six women premiers serving simultaneously showed an entire generation of young women that women are as equally political as men, that it doesn't have to be an old boys club and that there is no one prototype for a female politician," she said.
"The six women female premiers who have or who are serving are very different in terms of age, experience, political orientation, family circumstances. It was an incredible, historical moment for Canada."
With files from The Canadian Press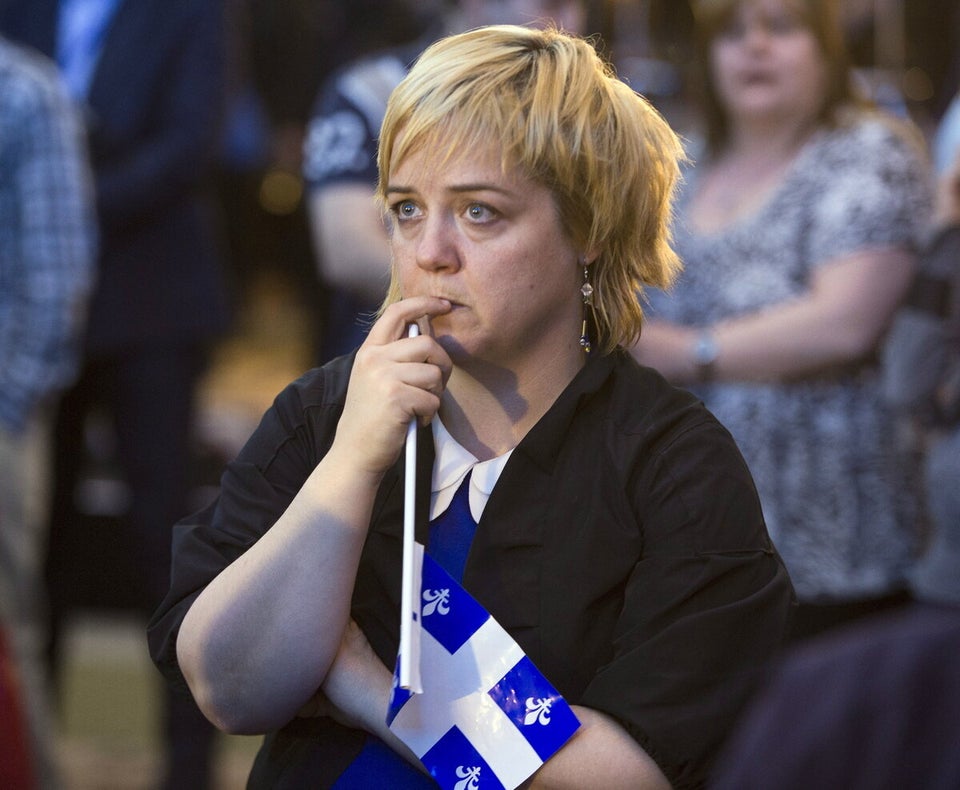 Quebec Election 2014 Day In Pictures