The Vancouver Canucks have fired president and general manager Mike Gillis, one day after the team was officially eliminated from NHL playoff action.
"The Vancouver Canucks had success under Mike's leadership, and we nearly reached our ultimate goal; but I believe we have reached a point where a change in leadership and new voice is needed," said owner Francesco Aquilini in a statement Tuesday.
Aquilini also acknowledged the "difficult and frustrating season" that ended Monday night with a lacklustre 3-0 loss to the Anaheim Ducks, which means the Canucks miss the playoffs for the first time in six years.
One of the biggest names being bounced around to replace Gillis is former captain Trevor Linden.
TSN analysts Darren Dreger and Bob McKenzie were both tweeting scenarios that had Linden joining the Canucks' front office.
However, Linden denied that he's been approached by Canucks management. Global BC Morning News host Steve Darling asked Linden on Tuesday, "Have you ever talked to the Vancouver Canucks about that job?"
According to a transcript posted by The Province, Linden answered: "I haven't and I think it's interesting. When teams struggle, there's lots of speculation. I've been rumoured to do lots of things... I've been rumoured to go into politics."
Linden told Darling that he's never thought of being president of a hockey club, but has considered coaching.
"The tactical aspect of the game is something I've always loved. Some of the coaches I've played for, why they chose the strategies they did – there's lots of different jobs out there. I don't know."
When asked if the Aquilini family, who owns the Canucks, offered Linden a job, he said, "I've always said that if the right opportunity, the right time came up."
Linden is beloved by Vancouver fans, having played 16 of his 20 NHL seasons with the club, and earning the nickname "Captain Canuck."
Another former Canucks captain, Markus Naslund, told the Vancouver Sun that he has not had any contact with the Aquilinis. Naslund recently left his job as a general manager of a Swedish Hockey League team.
Aquilini has scheduled a news conference for Wednesday morning.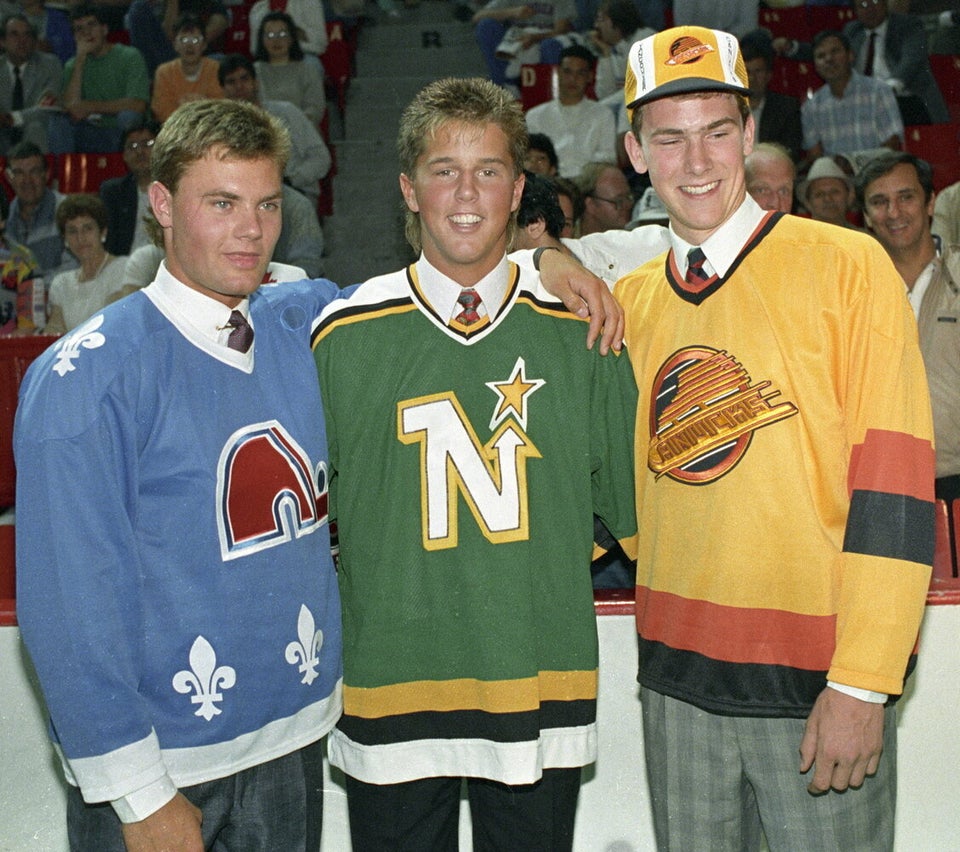 Trevor Linden Through The Years
Like this article? Follow our Facebook page

Or follow us on Twitter