It hasn't taken Prince George very long to get used to all the attention in New Zealand, it seems. New photos coming out of day three of the Royal Tour had the little Prince of Cambridge on a playdate Wednesday with 10 other babies his age, and as stories from the hour reveal, he had no problem taking charge.
There's also no greater equalizer than being new parents, as the Duke and Duchess of Cambridge demonstrated by sitting on the floor at the Government House in Wellington and talking to the other couples about life with George. According to Hello! magazine, Prince William noted he helps by giving George a bottle at night. And as if it wasn't easy enough to be jealous of Kate already, the mom revealed her son is sleeping through the night and on solid food.
The playdate was organized by the Royal New Zealand Plunket Society, a parent support organization, and included a variety of couples. "The parents are a spread of all the communities in New Zealand, including Maoris, Samoans, people of Chinese descent and gay couples. This is a very multi-cultural country and we wanted the Duke and Duchess to meet people from all backgrounds," Tristine Clark, New Zealand president of Plunket, told the Telegraph.
Prince George was already being called the royals' "secret weapon," and with these first official public appearances on the tour, there's no question he'll be charming crowds across the continent. Just check out the photo of him and the giant teddy bear he was given by the Plunket society, and you'll know what we mean.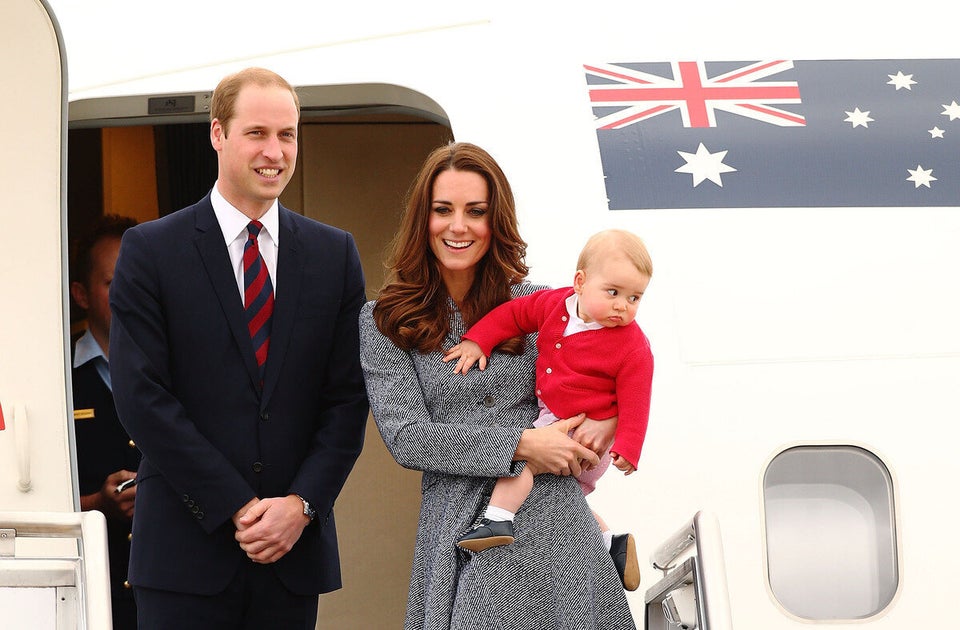 Prince George Down Under!