We're all over the menswear styles that are rocking spring 2014 but Emma Stone's take on the trend fell a bit flat.
On Wednesday, the actress attended "The Amazing Spider-Man 2: Rise of Electro" photo call in London sporting a Saint Laurent Prince of Wales double-breasted suit with tapered trousers paired with a white button-up shirt and hawt black Christian Louboutin pumps.
While we love the idea behind the suit, the whole look misses the mark thanks to the oversized blazer, which gave the petite "Gangster Squad" star a rectangle shape.
Instead of going with a large blazer, we would have swapped it for a more tailored look a la Emma Watson's Saint Laurent stunner or alternatively a tuxedo top a la Diane Kruger.
Fortunately, the 25-year-old's makeup was spot on: a smoky grey eye and a glossy nude lip softened up the androgymous ensemble.
Emma was joined by co-star and real-life boyfriend, Andrew Garfield, who complemented his girlfriend's suit with a brown blazer and blue button-up.
They're so cute!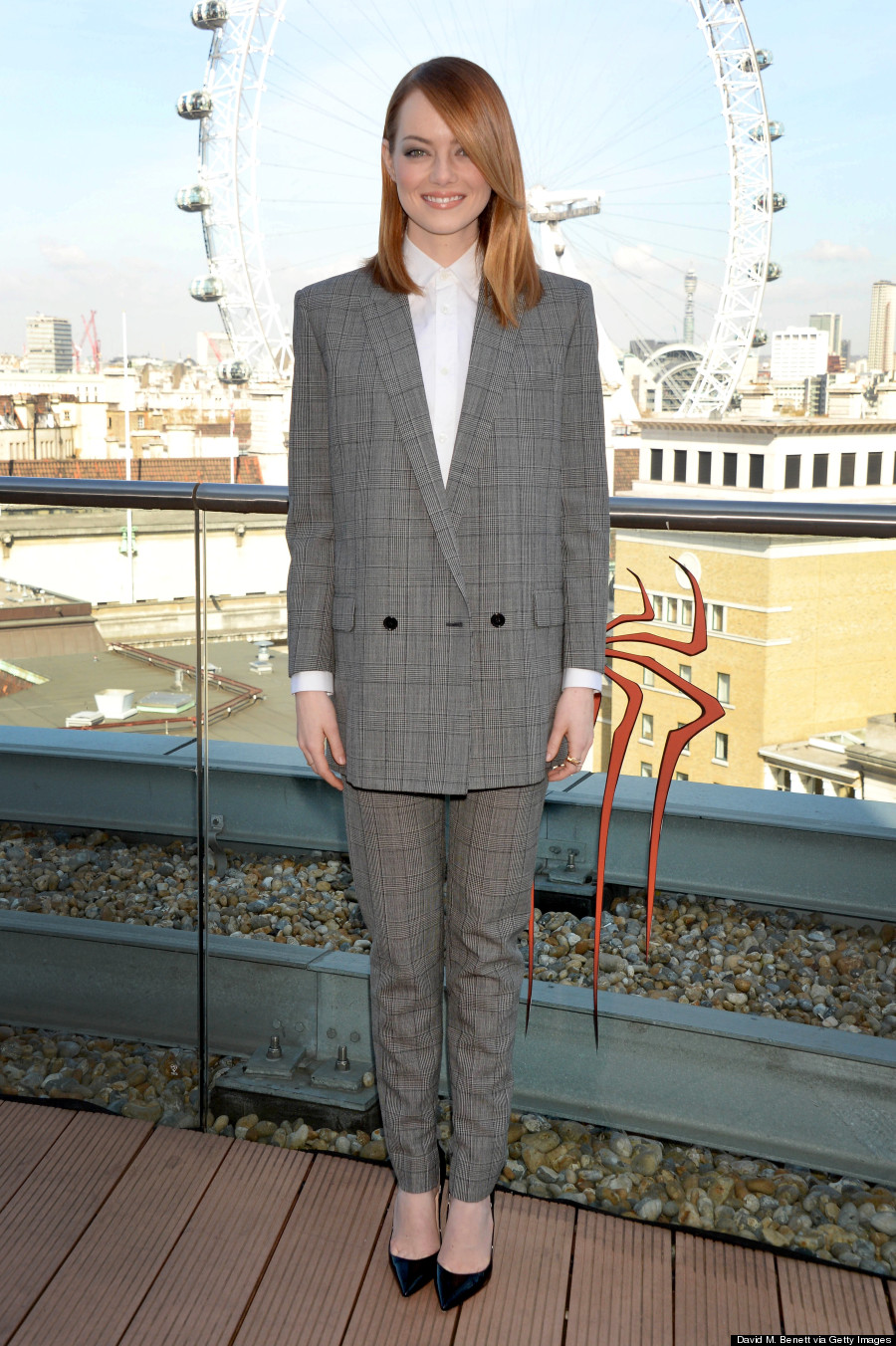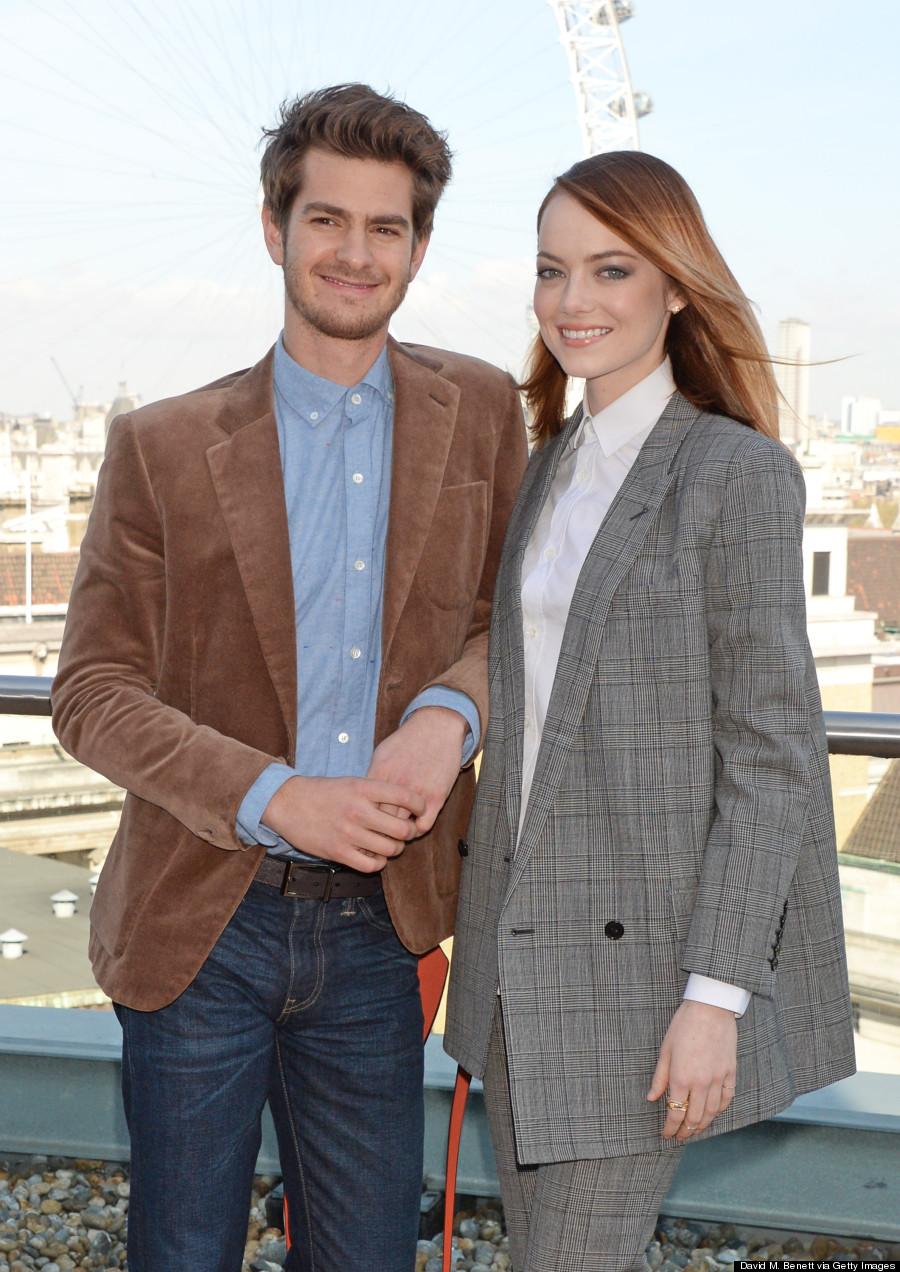 These celebs wore the look better:
Celebrities In Menswear-Inspired Clothes