Blunt. Honest. Grave. Sensitive.
Those are just a few words used to describe former finance minister Jim Flaherty, who died at the age of 64 on Thursday.
The MP had a gift with words that came through in numerous budget speeches and other public statements over the years.
Here are some of his most memorable quotes:
On Ontario Progressive Conservative leadership candidate Ernie Eves in 2002: "Pale, pink imitation of Dalton McGuinty."
On the 2012 federal budget: "Families are the building blocks of every nation and, indeed, the foundation on which Canada rests."
On public service: "Public service is good for you. It will give perspective to your life by expanding your horizons, your thoughts and your view of the world."
On the 2014 budget: "Let me be clear: a return to surplus is not a licence to spend recklessly. What we will do—what we have always done—is stay the course."
On his retirement: "As I begin another chapter in my life, I leave feeling fulfilled with what we have accomplished as a government and a country during one of the most challenging economic periods in our country's history."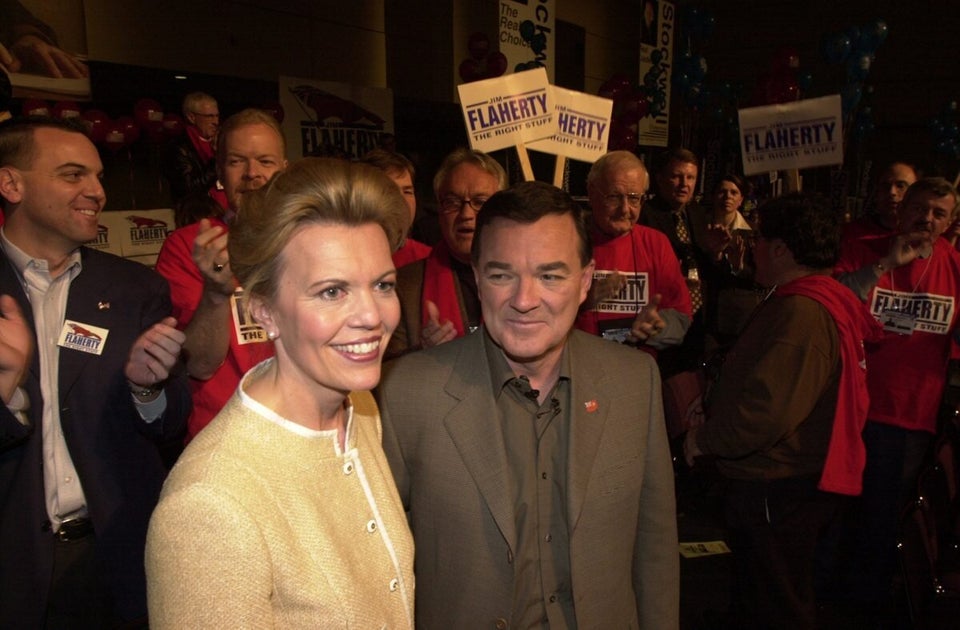 Jim Flaherty Through The Years